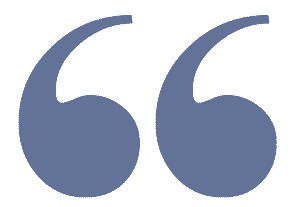 The Case of the Fox Watching the Hen House
The movie "Dark Waters", based on the 2016 article "The Lawyer Who Became DuPont's Worst Nightmare" by Nathaniel Rich, is the real life story of how the people of Parkersburg, West Virginia and neighboring areas were knowingly poisoned by Dupont by a chemical compound known as perfluorooctanoic acid (PFOA), otherwise known as C8, part of a larger cluster of "forever" chemicals called PFAS or PFOAs that never break down in the environment and build up in humans and animals, causing irreparable damage, such as health problems that include birth defects, thyroid disease, weakened immunity, infertility risks and certain cancers, and the corporate lawyer Rob Bilott, who took them on. Today, every person and animal in the world has this chemical in their bodies since it was used in Teflon, carpeting, paint, and plastics. We are still being exposed by Teflon alone, which is being used in items like waterproof clothing, rugs, pizza boxes, furniture, dental floss, hair straighteners, and microwave popcorn bags, as well as in firefighting equipment. 
For decades, Dupont deposited the waste from the manufacturing process in the water and ground of Parkersburg and other towns around the US, but denied that it was dangerous. The reason that they could deny this was because the EPA had not included it on its list of dangerous chemicals, of which there are still over 600 not listed.
If you think Dupont had any remorse about this, think again. It took corporate lawyer turned environmental activist Rob Bilott over 20 years to finally get Dupont to settle the case. Dupont was betting that the roadblocks they had put up would be a deterrent to the truth and, in fact, they were almost right. Not many people would have given up so much of their life to find out the truth, and that is what Dupont was counting on. What they didn't count on was Bilott's tenacity and his firm's commitment to finding out the truth.
In fact, this is the worst case of chemical poisoning, because this chemical is pervasive and to varying degrees has affected all humans and animals. The animals that then went to market, and people ate, further exposed them to this permanent toxin. As of October, DuPont and other chemical companies have been found to be contaminating drinking water in 49 states,1,398 locations across the country, and at least 126 military bases, facing lawsuits in New Hampshire, New Jersey, North Carolina, and New York. It is believed by the scientific community that 99 percent of Americans (including newborns) have varying amounts of C8/PFOA in their blood, and that the crisis is global, affecting wildlife as well.
The EPA is almost as responsible as Dupont was, as they knew of the potential dangers of this chemical, but didn't put it on their list. The EPA's official stance is that these chemicals were never regulated. Their reaction has been very slow, until the release of the film "Dark Waters, and even now are responding slowly. It is going to take legislation to start the ball rolling, which has only started this past November.
No one administration can be blamed for the mess at the EPA, as this has been going on for decades. But here is a big hint. Our present EPA is headed by Nancy B. Beck, as a top deputy. For the previous five years, she had been an executive at the American Chemistry Council, the chemical industry's main trade association. The changes directed by Dr. Beck may result in an "underestimation of the potential risks to human health and the environment" caused by PFOA and other so-called legacy chemicals, (I.E the 600 unregulated chemicals).
Dr. Beck, who has a doctorate in environmental health, comes from a camp — firmly backed by the chemical industry — that says the government too often directs burdensome rules at what she has called "phantom risks." Other scientists and administrators at the EPA, the agency's top official overseeing pesticides and toxic chemicals, say the dangers are real and the pushback is often a tactic for deflecting accountability and shoring up industry profits at the expense of public safety.
So there you have it. The EPA has been in the pockets of big business.
There are those who say that the government over-regulates industry, and that kills the economy. To some extent that is true. But when one looks at this case, and the cases against many other industries which are known to endanger the public welfare, regulation by an agency that is supposed to protect us should be their aim. But in fact, it seems to be quite the opposite, and only public outcry shakes things up a bit. Does that seem right?
When is it not OK to have the fox watch the hen house?