Texas shows the country how to minimize the loss of life during a mass shooting attempt. (Warning Graphic Video)
Category: News & Politics
By:
badfish-hd-h-u
•
9 months ago
•
95 comments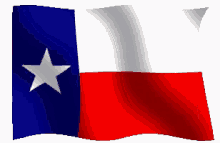 Texas Senate Bill 535 went into effect on September 1st 2019 allowing for licences carry in places of worship. Joe Biden criticized Governor Abbott for signing the bill calling it irrational. The Bill was introduced after the 2017 Southern Springs Church shooting in New Braunfels that killed 23.
Yesterday tragedy struck in White Settlement Texas at the West Freeway Church of Christ. A lone gunman pulled out a shot gun and opened fire. The loss of life was minimized by the new law as 7 members pulled firearms. The suspect was shot in the head at 25 ft and died on scene. In the video linked below you will see 7 members of the church pull their weapons. 
We cannot eliminate mass shootings with gun free zone policies but this video is a clear example of how the loss of life can be minimized by responsible gun ownership. Hopefully other states will follow suite and allow citizens to take responsibility for their own security. Guns will always be available to those who want to cause the innocent harm. We cannot allow our Government to deprive us of our constitutional right to protect ourselves from these threats. It's time to put an end to the gun free zone as they have become nothing more than hunting grounds for evil. Strap up kids, we have a societal duty to stop these types of shootings.
The video appears to show 7 people responding to the shooter with their firearms..
Warning Graphic Video
Another Impressive shot by the Good guy with the gun. It appears that he made a clean head shot at 25ft.