entertainment has become motion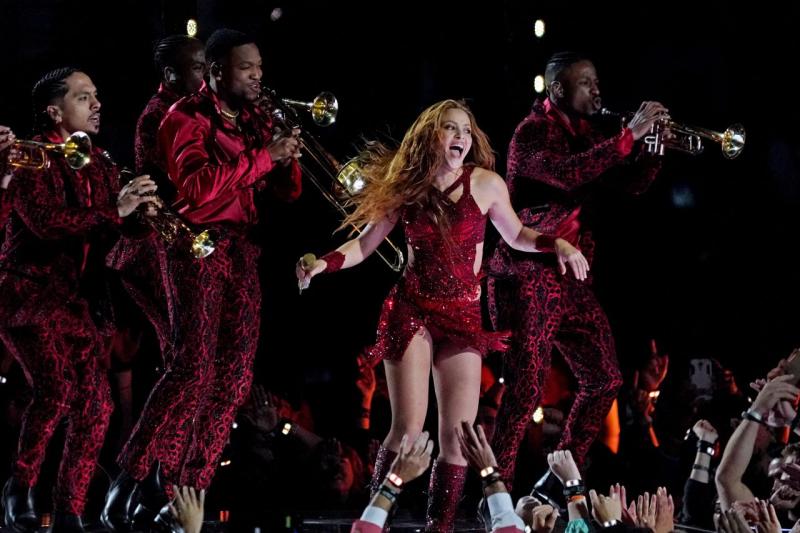 If you watched the Superbowl last night , you probably realize that the football game was the calmest part of the whole show. It was relatively easy to follow what was going on, compared with the cast of thousands in the halftime show and the commercials. 
I was wishing somehow one of those old commercials where Wilford Brimley stands behind a desk and sternly and calmly tells everyone to invest their money with Dean Witter would turn up to provide a moment's peace. 
The commercials were all whirl and spilt screens, bright colors and kids running around, rap music, car chases, people crashing through walls, hordes of dancers, Jimmy Fallon pretending to be athletic, some sort of dip splashed on dozens of people by a ceiling fan, a mob of minions, and so forth. And I think all that was in one commercial. 
The halftime show was literal non stop dancing and singing by Shakira, Jennifer Lopez, and every dancer in south Florida. Lights flashing, spinning, and not a calm instant to be found. I think Shakira and Lopez had giant vibrators fused to their spines. Lopez was displayed on a giant stripper pole.  And what was up with that 50 year old woman grabbing her crotch so much? What I mostly took from that halftime show is that Shakira is way more talented than Jennifer Lopez. 
Mass entertainment has become endless movement, either by the camera itself, or by the performers, or by the set design (CGI).  But what are they saying?  I saw the commercial where the sauce was splashed on the party goers by the ceiling fan, and I laughed, but for the life of me I cant remember what the product being advertised was.