Election Analyst 538 Says There Is A 40% chance sanders Wins the nomination outright
By:
john-russell
•
one month ago
•
56 comments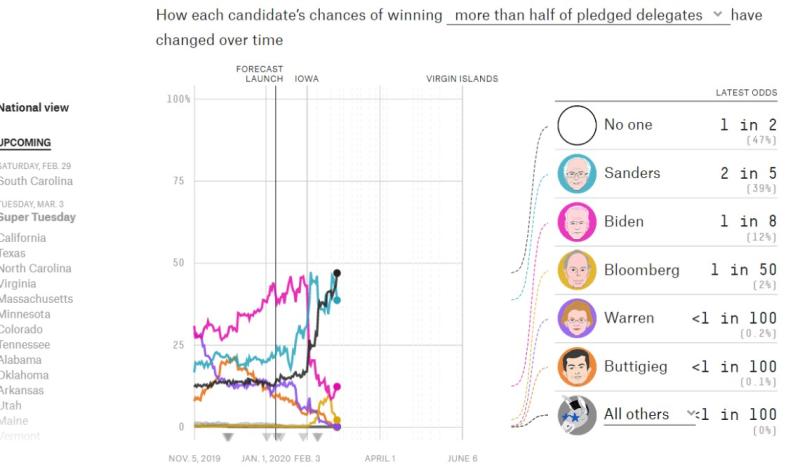 538, a well known web site that analyzes elections and polls has a new article indicating their conclusion that Bernie Sanders has a 2 in 5 chance of getting to the 1,900 delegate total that is needed to win the nomination without a second ballot at the convention. 
Sanders has a 39% chance of winning the majority of delegates
Biden has a 12% chance
Bloomberg has a 2% chance
all the others have a less than 1% chance. There is a 47% (the plurality) chance that NO ONE will get to the 1990 total before the convention. 
Of course this is all subject to change with new developments, but it is eye opening. 
https://projects.fivethirtyeight.com/2020-primary-forecast/?ex_cid=rrpromo