The Biden presidency, Trump's legacy and the future of America
Category: News & Politics
By:
vic-eldred
•
2 weeks ago
•
49 comments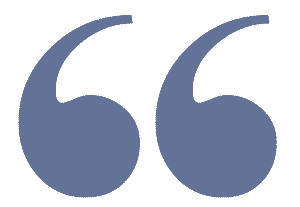 "It's shameful and unacceptable for @POTUS to continue the construction of Trump's xenophobic and racist wall," Omar said on Twitter.
We are 5 months in on the Biden presidency and all of the assumptions we made about how and why he was selected by the powers that be have proven true. The man who had the two brain aneurysms and is suffering cognitively was chosen for only one reason - to defeat Donald Trump. We also all knew that Joe would most likely be a one term president. There of course has been that one wrinkle, that even I did not see coming - Joe Biden's decision to rule from the far left. Maybe he said to himself "I only want the one term, I need not care about re-election, nor do I care about the mid-terms. Do I really want to fight against the left of my own party? Why not significantly change the nation in a way that will have people talking about Joe Biden for the next hundred years?"  In five months Joe Biden has found a way to use his scant majority in the House and his flat footed tie in the Senate to advance a leftist agenda that Barack Obama couldn't deliver with a super majority.

Joe has no mandate, yet he is doing it anyway. He could have kept the Trump policies that worked and simply accepted all the credit, yet he refused to play it smart. Everything for Joe is now hinging on whether we face stagnation or inflation or something worse before the 2022 midterms.

The radical elements of the democratic party have taken note and have given him credit. " The Biden Administration and President Biden  have definitely exceeded expectations that progressives had," Democratic Socialist  Ocasio-Cortez  said during a virtual town hall meeting.

https://www.foxnews.com/politics/aoc-biden-exceeded-progressive-expectations-first-100-days

Biden and the left know they have about 19 months left to complete it all.


The Trump Legacy:

With the exception of Abraham Lincoln, no American President gets a real legacy for a single term. That being said, Donald Trump will always be remembered for taking a firm stand on closing the border and setting a new course in foreign policy. He wisely appointed Mike Pompeo as Secretary of State. Pompeo helped change the disastrous policy we had in the middle east, where the crazy idea was to create tension between Iran and the corrupt Gulf states with even Israel (an ally & truly a western democracy) thrown into the mix. Under Pompeo's leadership The Abraham Accords were achieved. We also saw trade issues corrected, European nations were confronted about paying their fair share of NATO membership and our military was restored. The Supreme Court and other courts got back to the Constitution and of course a vaccine was developed in 10 months as promised.

The most important part of what Trump achieved was recognizing something that most people ignored. It was those 30 years of globalization that changed the world. That change enriched our elite tech class and impoverished our working class, service class and small farmers. That is not the worst of it. You see the Tech class looked on the suffering with contempt. They should have got re-educated, don't ya know. They were stupid and deserved what they got. The they included working class people of all races and ethnicity. Donald Trump taught us that and that fact transformed the Republican Party into the party of the working class.


The Future:

Sadly, the year 2020 played out like some great western tragedy. We went from a thriving economy with nearly everyone employed and a 2.8% GDP on the horizon to a deadly pandemic, a shutdown of the economy and a recession, which totally altered the outcome of the 2020 election. It could be argued that Trump would have been a shoe-in back in January of 2020 or maybe even if that election were held today. 

The future could easily belong to the left. It all depends on what a few moderate democrats do between now and the 2022 election. Will we see a profile in Courage? No matter what happens we shall remain divided. The coastal elite, whom Karl Marx would have ironically considered parasites, will maintain control over the media and the university. Donald Trump could become the elder statesman of the Republican Party. That would be the wise play, but we all know Donald, don't we?  As soon as he says "my endorsement of Ron DeSantis will have him winning by 10% - he may just add a "what the hell, if I run myself I'll win by 20%.  

To steal a title from John Kenneth Galbraith, it is the Age of Uncertainty!