Donald Trump wanted to disenfranchise many millions of voters - why hasnt he been shunned ?
Category: News & Politics
By:
john-russell
•
3 weeks ago
•
29 comments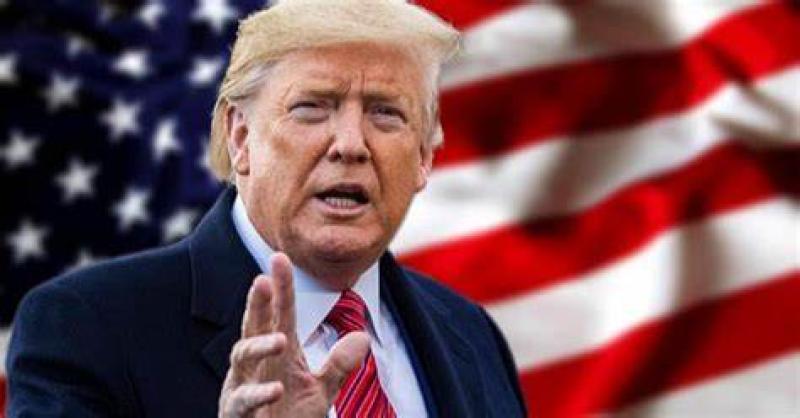 The Washington Post is printing excerpts from a new book by two of it's top reporters, Phillip Rucker and Carol Leonnig , "I Alone Can Fix It" , concerning the final days of the Trump presidency. In today's excerpt is a tweet from Trump that is clear cut evidence of his intention for Jan 6th

At the White House, Trump set the tone for the day with an 8:17 a.m. tweet: "States want to correct their votes, which they now know were based on irregularities and fraud, plus corrupt process never received legislative approval.

All Mike Pence has to do is send them back to the States, AND WE WIN.

Do it Mike, this is a time for extreme courage!"

In this tweet Trump is specifically calling for the invalidation of millions of votes. He isnt asking for a new election in certain states, he is asking for Republican state legislatures to be allowed to declare Trump the winner of that state even though he got less votes than Biden. Trump isnt even asking for the "winner" to be determined in an impartial court. He is asking for a process that would unilaterally declare him the winner. 
This actually happened in the United States of America. The President of the United States asked , specifically, for a dictatorial outcome to an American election. 
And yet , now, 7 months later, Trump continues on in his bizarre but nonetheless real role as a top tier politician, commanding the loyalty of tens of millions of American voters. 
This certainly begs the question, "what the hell is wrong with the American people?" 
There is another extremely disturbing aspect to today's excerpt in the Washington Post. 



At 6:01 p.m., Trump tweeted again: "These are the things and events that happen when a sacred landslide election victory is so unceremoniously & viciously stripped away from great patriots who have been badly & unfairly treated for so long. Go home with love & in peace. Remember this day forever!"






At no time that Wednesday (Jan 6) since the Capitol siege began did these government and military leaders hear from the president.

Not even the vice president heard from Trump.

Trump spent the entire afternoon of Jan 6th watching the riot on television. He never made a move to put an end to it. Three hours passed before he suggested to the rioters that they should go home.  Trump wasnt sleeping for those three hours, he was watching the riot on television. 
-
Why hasnt Donald Trump been shunned by all the American people? What is wrong with us ?