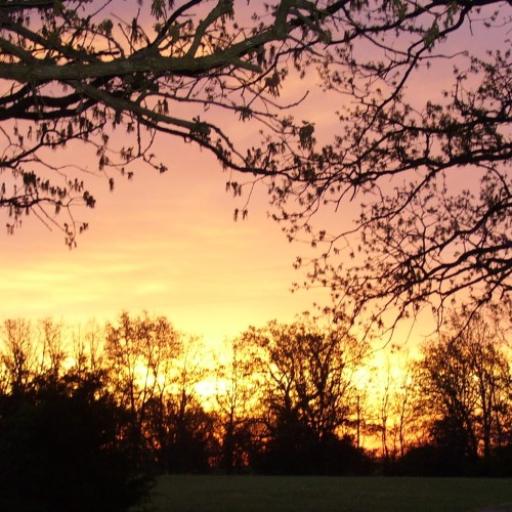 The Garden Chronicles - Week 6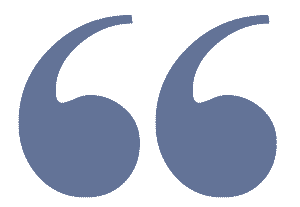 Rain, rain, go away...
It's been cloudy and rainy for the better part of the past 2 weeks. Today it stopped around noon, gave me a few hours for picture taking, and then started back up again (with a little thunder and lightening) while I was inside sorting the images for this post. Temps are pretty much back to normal, though, so at least there's that.
Thursday was cloudy, but mostly rain free, and that evening I was able to get the tomatoes, peppers, and eggplants in the ground. I still haven't been able to clear out all the rocks that I raked up last Sunday, but the weather is supposed to be nice and rain-free this coming week, so I should be able to get it done soon. The corn will go in this coming week as well. Normally, I would have planted it yesterday (the 15th), but the weather obviously had different plans for me this year.
*******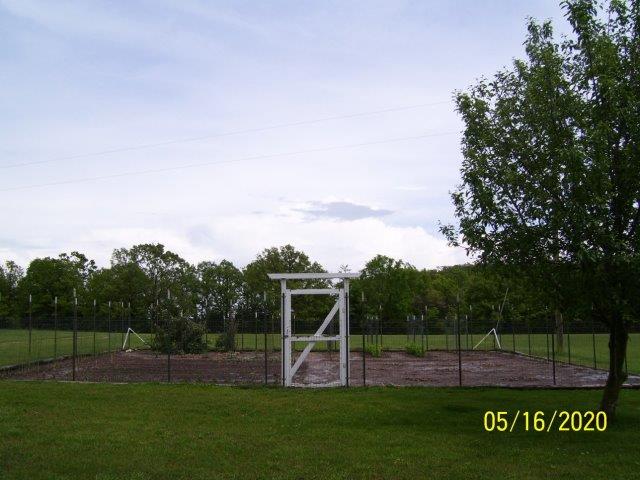 It's a swamp at the moment.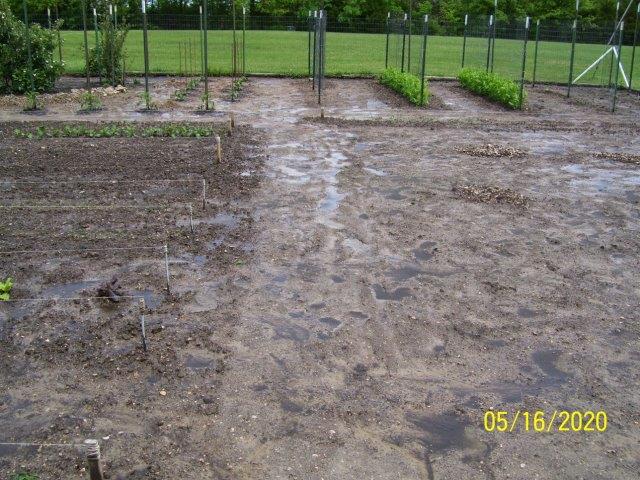 Standing water everywhere.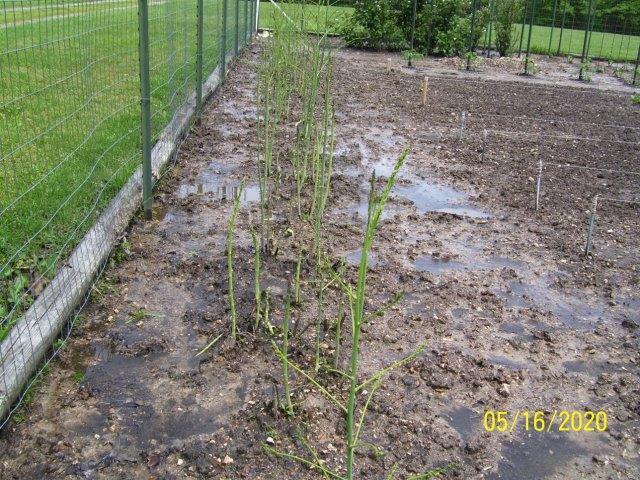 Flooded asparagus.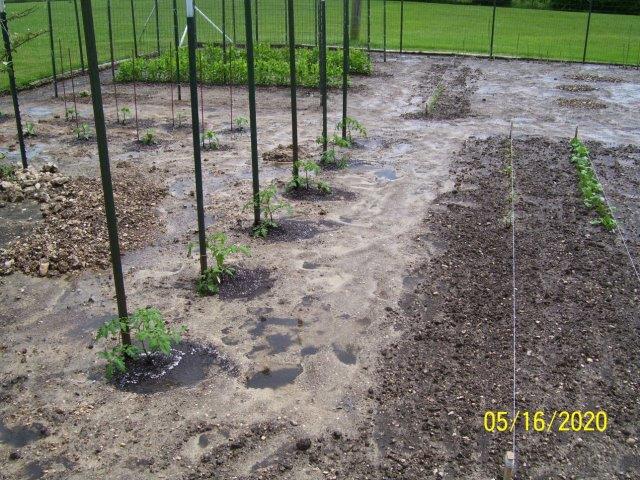 Tomatoes.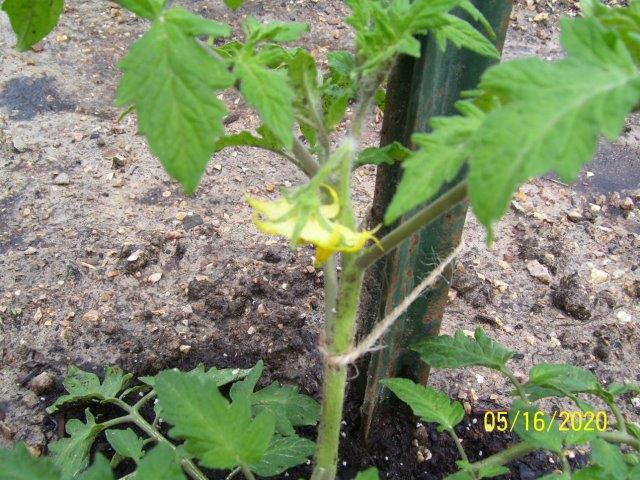 Big enough to start flowering.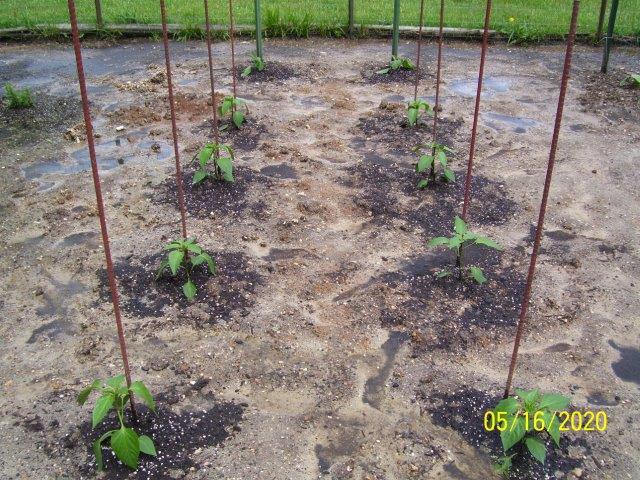 2 eggplants (top), and 8 peppers.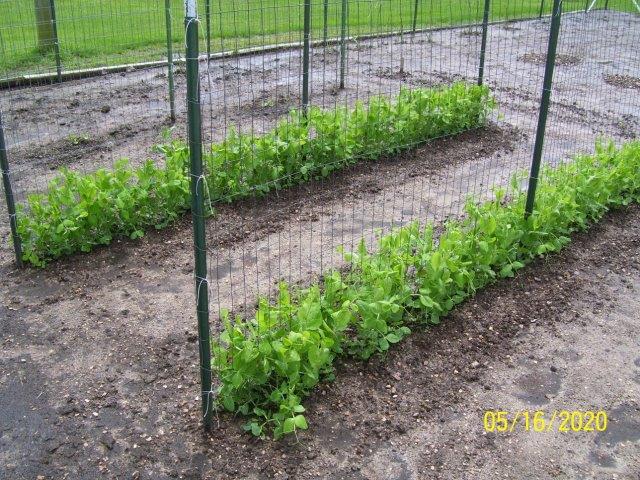 Peas. Looks like I have a straggler, probably beat down by the rain.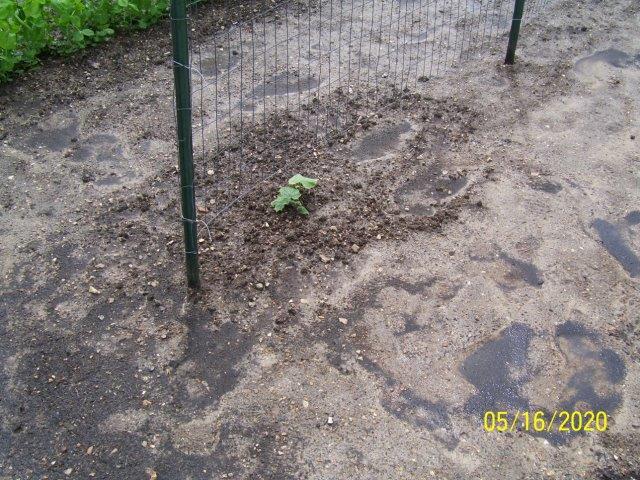 Cucumber. No growth to speak of. It's almost time to plant the second one, and this one is still going nowhere.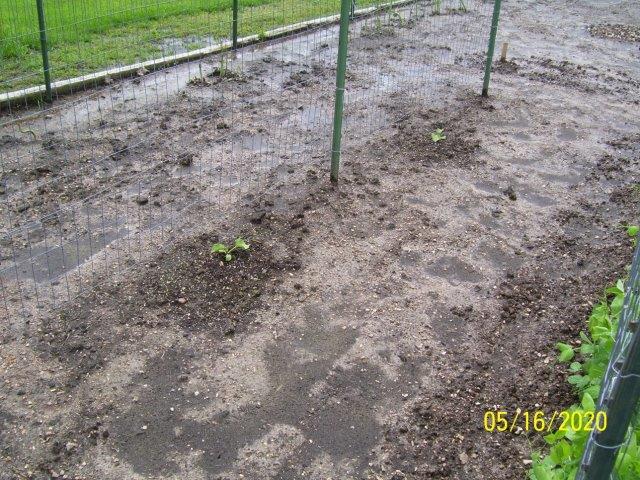 The cantaloupe transplants went in on Monday evening, during a lull in the rain.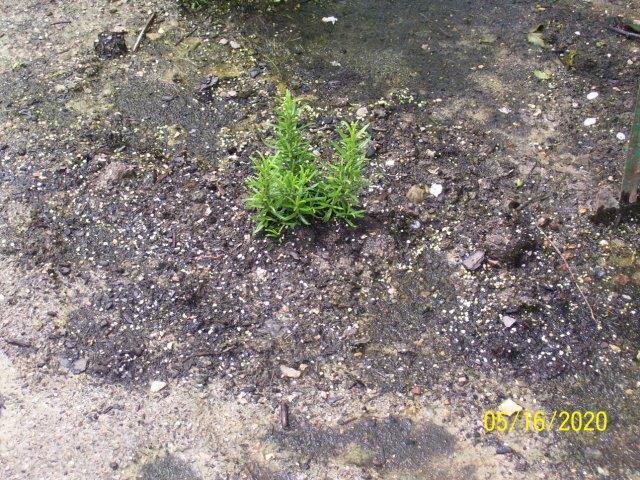 So did a rosemary plant, next to the blackberries.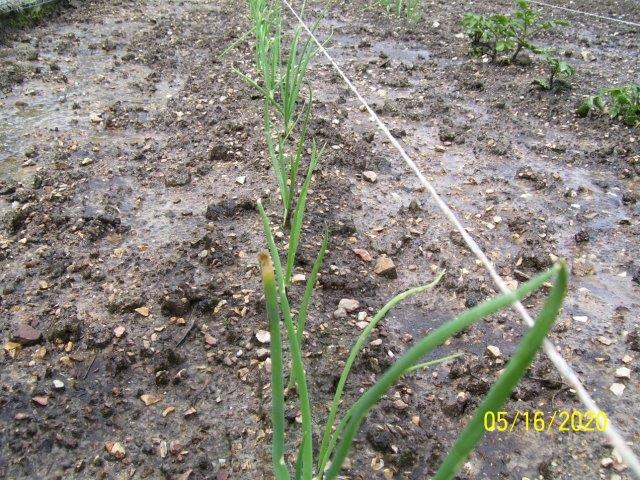 Onions and potatoes.
Turnips and beets.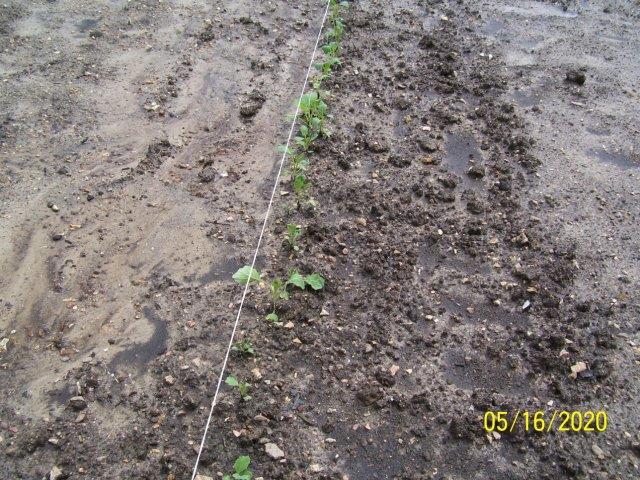 Kohlrabi.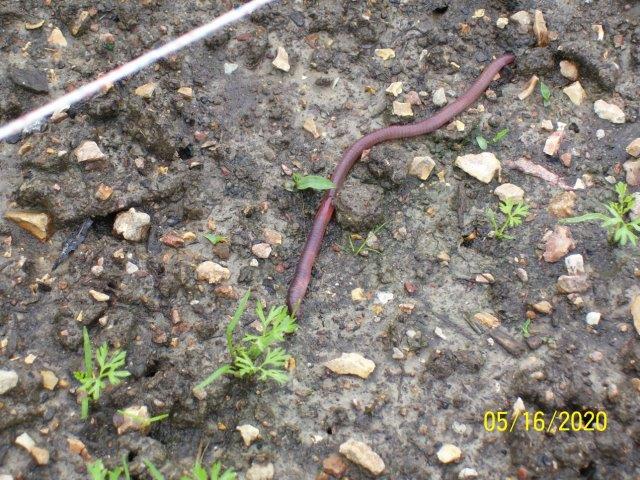 An earthworm near some carrot sprouts, trying not to drown.
The lettuces. There should be 6 more in the ground with them by now, but they're still in the planter because of the rain.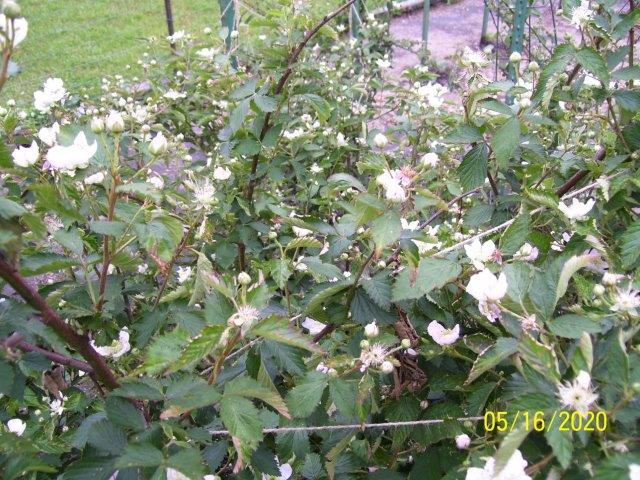 Blackberry blossoms galore.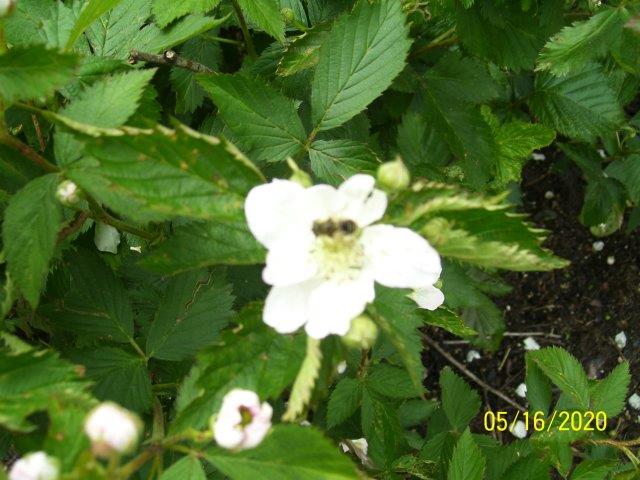 That's an out-of-focus honeybee on a blackberry blossom. Sorry about the poor quality.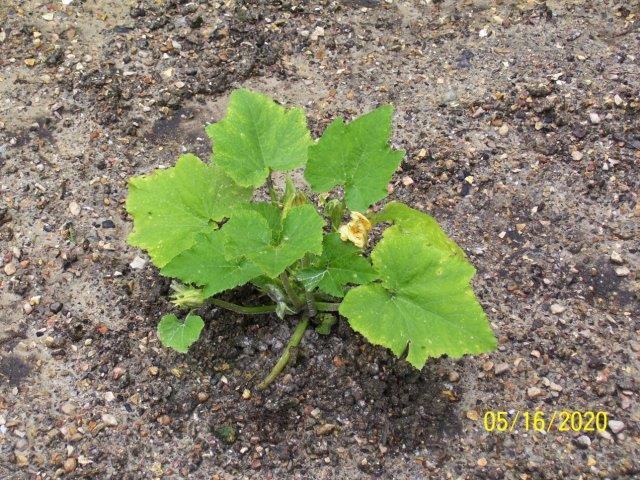 Yup, the pitiful-looking zucchini is trying to flower, even though it's so small. I think the cool, wet weather has stressed it out and made it think it needs to hurry up and reproduce.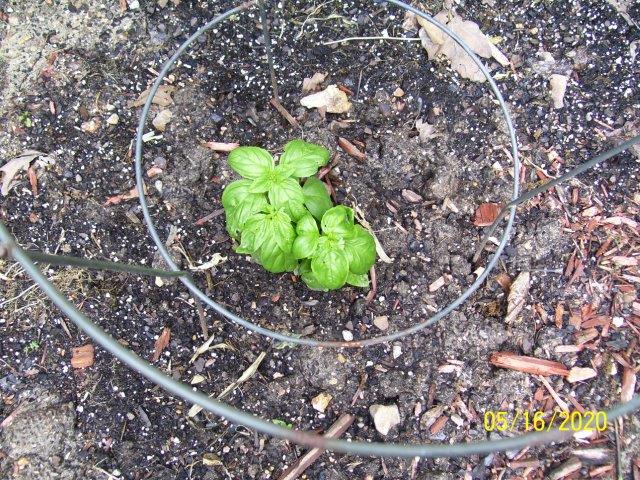 Basil in a flower bed.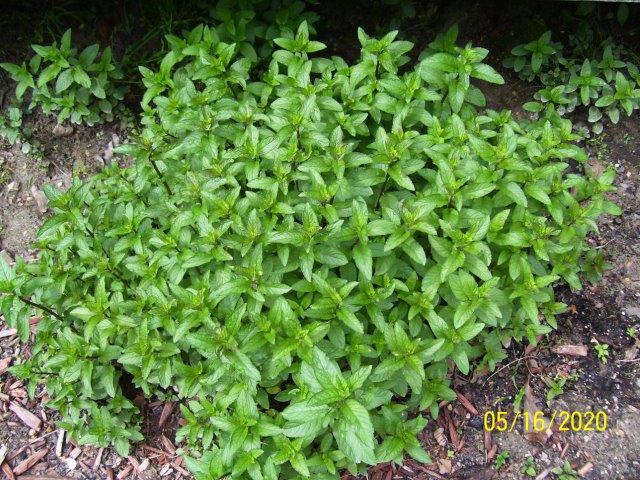 Mint in a flower bed, next to the back deck.
Lettuce seedlings.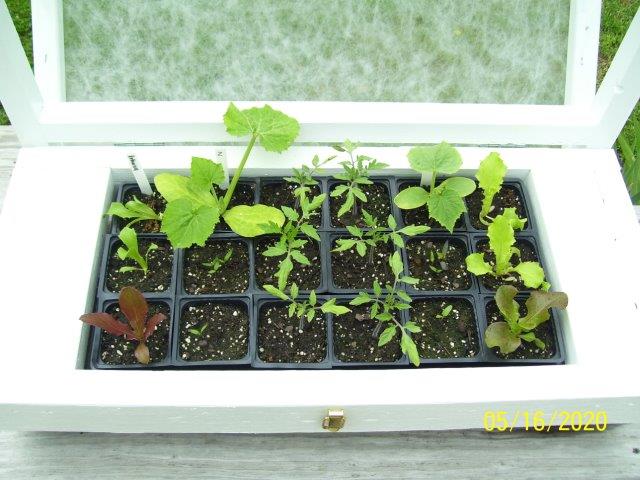 Lettuce and other stuff in the planter. Some of this really needs to go in the ground soon.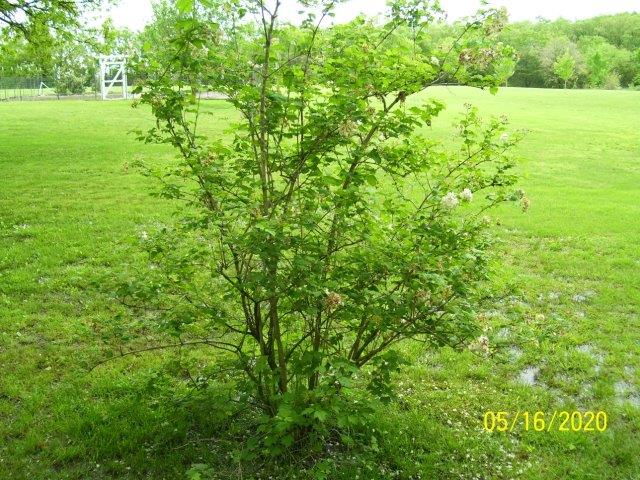 The snowballs are done already. I think the late frost last week did them in.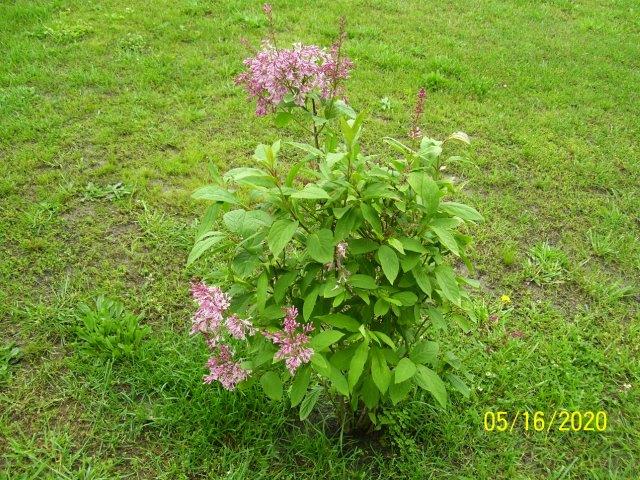 This little guy is trying to be a pink lilac bush.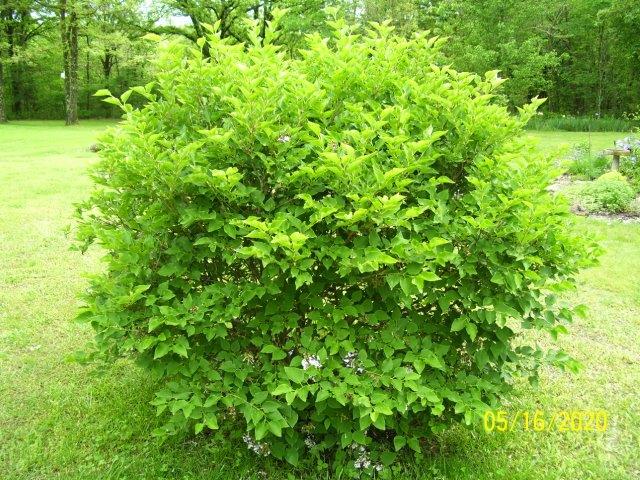 His bigger brother has barely started blooming.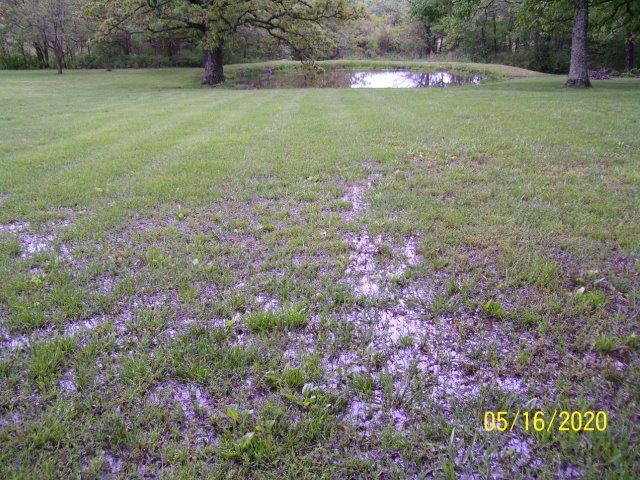 That's supposed to be a lawn, not a rice paddy.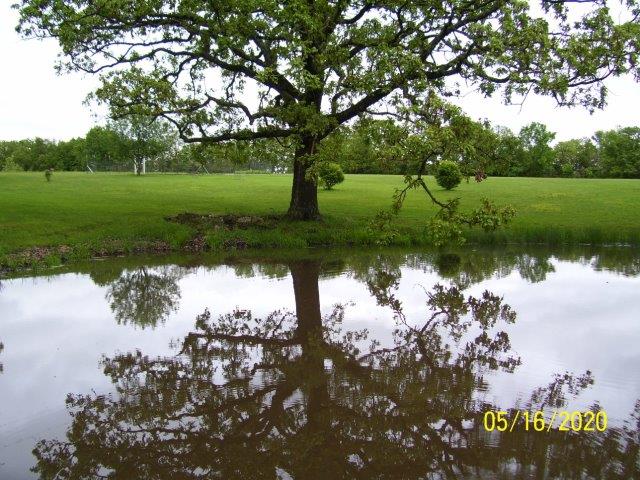 I was trying to get a shot of this big water turtle that was swimming around in the pond, but he was camera shy, so I settled for a reflection of the tree instead.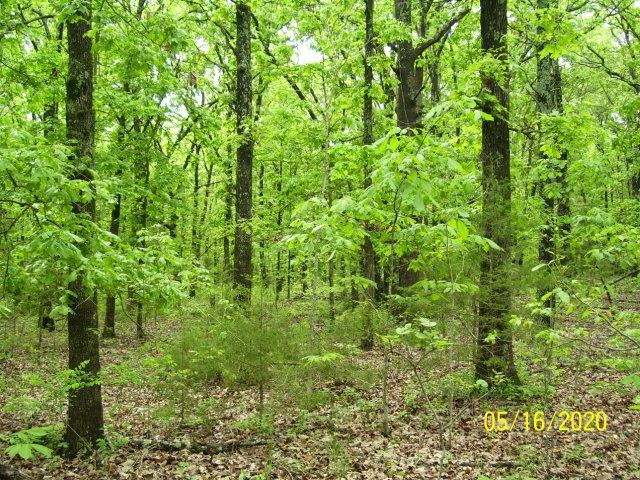 The woods after the rain. Spring green.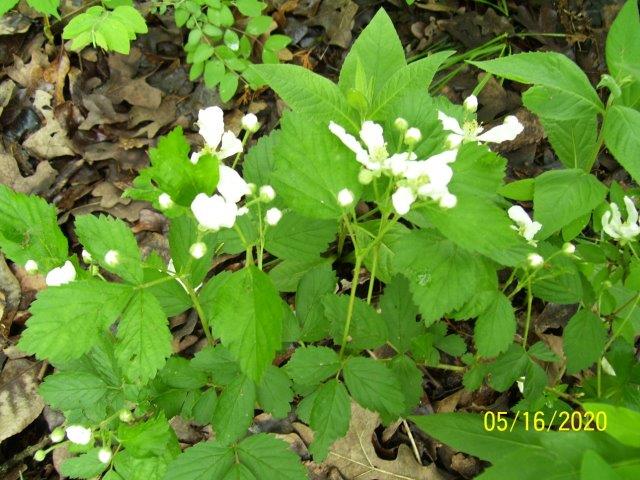 Wild blackberries blooming in the woods.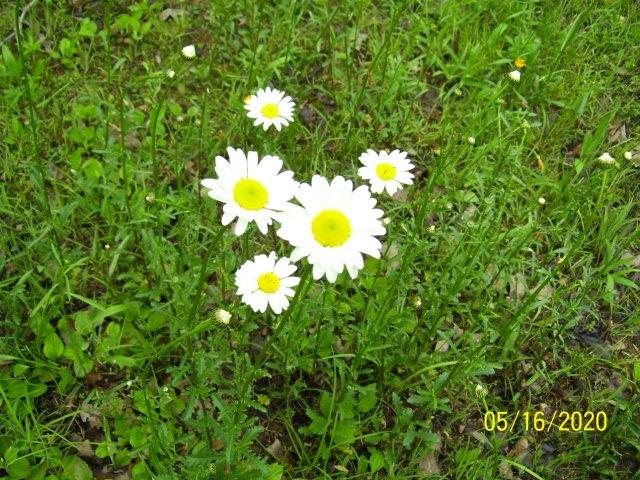 Wild daisies (I think).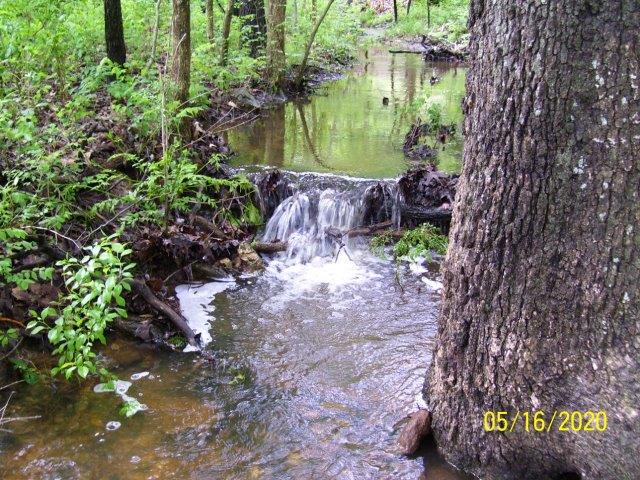 Here's what passes for a flood and a waterfall when you live right at the top of the watershed.
The new hanging wren house.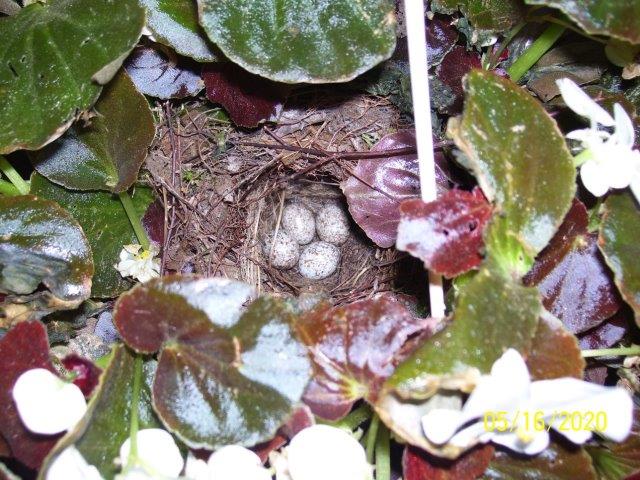 An unintentional hanging wren house. Found this nest in a hanging flower pot on the front porch. I think they're wren eggs, at least. Haven't been able to catch a glimpse of the mama bird checking in on them yet.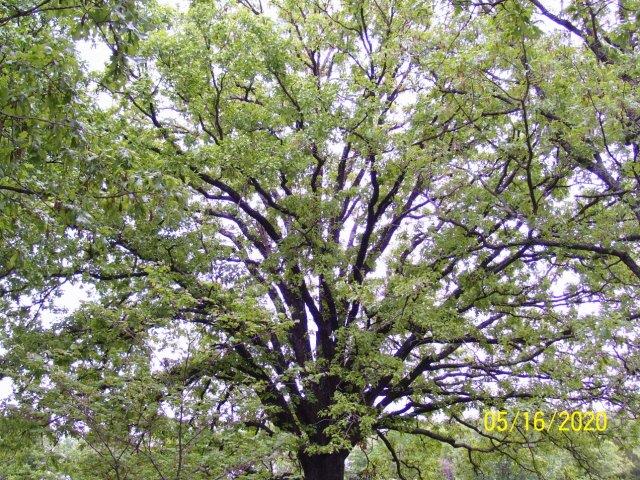 The glorious old oak on the way to the garden. I love this tree.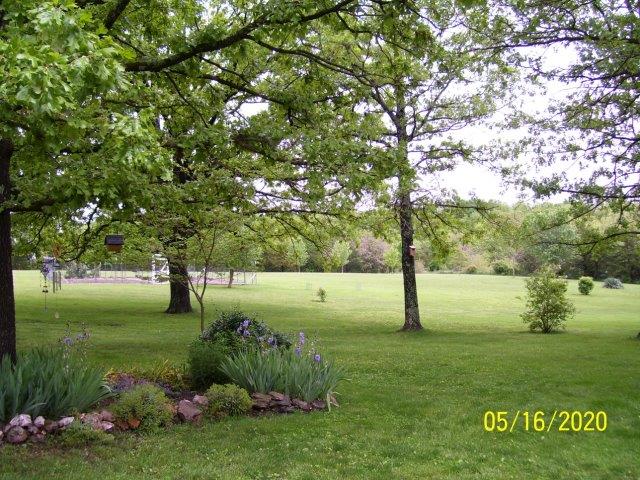 See you next week.