The Fallacy of Biblical Stories, Part 2: Adam & Eve
By:
Gordy327
•
2 months ago
•
77 comments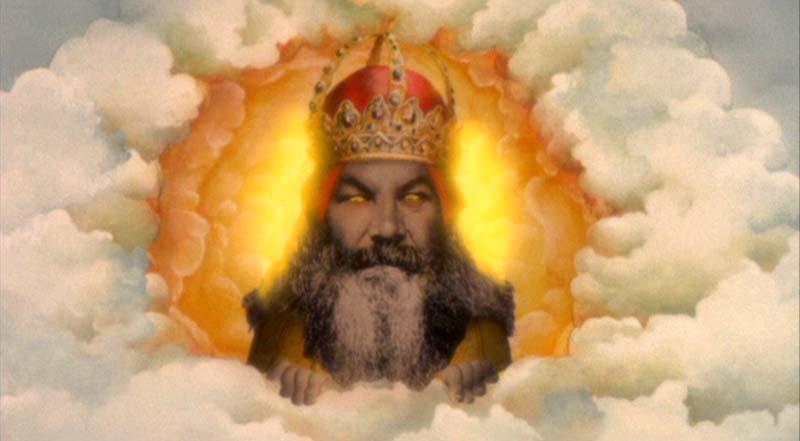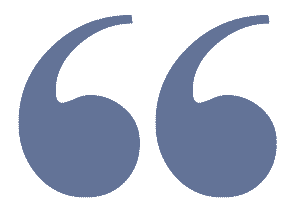 I think God, in creating man, somewhat overestimated his ability. --- Oscar Wilde
Welcome to Part 2 of my series exploring the veracity of some biblical stories. If you missed Part 1: The Great Flood & Noah's Ark , feel free to check it out and comment, thanks. The focus of this part will be on what is one of the most well known stories within the bible, Adam & Eve. The bible not only begins with Creation and the creation of Adam & Eve, but the story itself has been a significant influence to art, literature, and poetry. One thing to note is that while the story itself is central to the Abrahamistic religions, each religion seems to have a slightly different take on on the story with regards to the details and interpretations or meanings. For this article, I will focus on the "popular" version of the story (We'll ignore the whole Lilith thing) and break it down, looking at any evidence to determine the veracity of the story. As always, comments and thoughts are welcome. Please try to address the points made and remain on topic. Thank you.
So the story goes something like this : In the beginning (the Genesis account), after God created the Heavens and the Earth, he made a garden (Eden) on Earth where he proceeded to create the first man, Adam, from dust. Adam was bored and wanted some nookie, so God took one of Adam's ribs and created Eve (which makes Eve a transgendered clone of Adam). So Eve is walking around the Garden when a talking serpent (yes, a talking serpent) convinced Eve to eat fruit from the Tree of Knowledge of Good & Evil (the forbidden tree). It should be noted that God previously told Adam not to eat from that tree. God may be omnipotent, but he's apparently a poor landscape planner. He plants a tree in the garden that he does not want them eating from? That's like someone planting poison ivy in their own garden. It won't go well.
But apparently, Eve didn't get the memo about no fruit eating. So the serpent convinces Eve to eat the fruit from the tree. Eve, naked and holding the fruit, offers it to Adam. Adam, apparently being compelled by the power of boners (what else could possibly compel a guy to disobey God?) due to a naked Eve, eats the fruit too. They gain knowledge, including knowledge of evil, shame, and whatever else. As a result, God curses them, expels them from Eden, has angels guard Eden so they cannot reenter, and shows that he can really hold a grudge. And thus, the rest of the human race is born from them. At least Adam got his nookie.
Like I did in Part 1, let's look at the problems associated with the story and examine the evidence. As far as the story goes regarding God creating Adam from dust, if one wants to get reeaalllyy technical about it, that would be an accurate statement, as we are essentially composed of "star dust." All the elements that make us up was formed in stars: hydrogen, oxygen, carbon, ect.. Also, whatever happened to the Garden of Eden?But I digress.
1. Evolution makes Adam & Eve impossible : According to Genesis, humans appeared suddenly and practically spontaneously, because God. Never mind that one would have to first prove there's a god to make that assertion credible. The lineage of the human species can be traced back millions of years via the fossil record. Fossils show a clear progression from our earliest species ancestors up to what is now modern humans. The Adam & Eve (whom I will abbreviate as A&E) story states that God created them (modern humans) as we are now. But that flies in the face of Evolutionary theory and there's no evidence that God poofed modern humans into existence.
2. Not enough genetic diversity for a viable population : According to the myth, A&E had 3 male offspring. So we have a starting human population composed of 4 males and 1 female. Correction: 3 males and 1 female (Cain and Abel had a, shall we say, falling out). According to some accounts, Cain & Abel had sisters (possibly from Eve, as she is the "mother of all"). So that evens the playing field a little. But now we're left with incestual nookie ( Giggity ) taking place to perpetuate the species. This poses a problem. Between A&E & family, the human population is now bottlenecked. There is not enough genetic diversity to make the species viable. As a result, generations resulting from inbreeding with cause homozygosity, thereby increasing the chances of progressive genetic problems and recessive traits to appear, which will leave an unhealthy population, less ability to adapt t environmental changes, and ultimately resulting in the reduction of biological fitness and the extinction of the species. 
3. Possible death from exposure : Once A&E we're expelled from Eden, they we're left out in the open, lightly clothed, but with no food, no supplies, and no shelter to protect themselves from the elements. Oh yeah, they we're fully mortal too. Sure they now had knowledge and let's assume that knowledge included basic survival skills like building a fire or shelter. They still had no medical care or provisions. Even a minor injury could be fatal, such as an infection from a scratch (I doubt A&E had their vaccinations). It's like if you were to suddenly find yourself deposited in the middle of nowhere with nothing but the clothes you are wearing. Would you be able to survive, let alone reproduce? Let's not forget that before the advent of modern medicine, the maternal/child mortality/morbidity rate was higher than it is today. Eve giving birth to 3 sons is like playing reproductive Russian Roulette. Now, I'm not saying this discredits the A&E story. It is certainly possible that they could have developed the means to continue surviving in the wild. But given the circumstances, the cards were stacked against them.
4. The A&E story is borrowed from other sources : Many biblical stories are borrowed from other sources and A&E is no different. Much like the Noah's Ark story, the A&E story borrows elements from the Epic of Gilgamesh. Basically, Gilgamesh had a plant of immortality which he lost due to a devious snake. He was also lonely so the gods created a companion for him. Also, a woman comes along and causes them to lose their idyllic lives. Is this starting to sound familiar?
So there we have it. The biggest nails in A&E's coffins is our knowledge of evolution and genetics. A literal 2 individuals could not have produced the entire human species. So perhaps it's best to treat the A&E story for what it is, a story and one which may convey some kind of morality tale. And it works just fine like that. But as a literal story, then it falls apart completely.