Booby Magazines Discovered In Mike Pence's Room, Haha JK It Was Classified Documents - Wonkette
Via:
John Russell
•
one week ago
•
11 comments
By:
Wonkette
S E E D E D C O N T E N T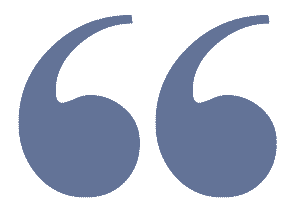 National PoliticsEvan HurstJanuary 24, 2023 02:35 PMGiphy
We are guessing everybody who has ever served as president or vice president or official White House balloon animal clown is checking their house right now to make sure they don't have any classified shit.
Mike Pence's lawyers found about a dozen classified shits at his house in Carmel, Indiana, last week. Gave 'em to the FBI. CNN notes that Pence has been saying a whole bunch that he doesn't have any classified documents. Some things he's said in the recent past about taking classified documents:
"No, not to my knowledge."
"I did not."
"Well, there'd be no reason to have classified documents, particularly if they were in an unprotected area."
Guess he did. And guess new House Oversight Committee Chair James Comer might have been a wee bit wrong when he explained Mike Pence is no common evil Joe Biden because Joe Biden is a big common evil liar.
Not sure what they were. Maybe classified secrets for how to escape if you accidentally end up in a room alone with a woman who isn't your wife, whom you call "Mother,"
This comes as yet another batch of some more classified documents was discovered Friday at Joe Biden's Wilmington, Delaware, house. It was a 13-hour search, and the Bidens let them run free throughout the house. The Justice Department took six items.
Joe Biden and Mike Pence should be ashamed of both of theirselves.
Barack Obummer? Got any secret classified maps to storage facilities where they keep extra tan suits? Michelle? Bill? Hillary Emails Rodham? Jimmy and Rosalyn? Dick and Lynne? Al? Got any INCONVENIENT TRUTHS in your file cabinets? Tipper? Got a classified document about how to expose secret naughty lyrics if you play hip-hoppings backwards?
Cough them up, EVERYONE.
As with the Biden situation, Pence was the one who asked for the search, just to be extra certain. And as we said, he turned the shit over to the FBI, just as Biden has.
Does Mike Pence get a special counsel now, Uncle Merrick? Or are we going to wait to prematurely blow that load this time?
Lest we all get confused, yes it is a problem that every former high-ranking elected official who asks their lawyer to check their house for classified documents seems to end up finding some.
It is still a MUCH FUCKING BIGGER problem that Donald Trump clearly not only stole MANY MORE classified documents — far more sensitive secrets, it would appear — and then decided to hide and conceal them and obstruct efforts to get them back. It's still a MUCH FUCKING BIGGER problem that we cannot say with certainty that he has given everything back.
We also still don't really know what Trump's motive might have been here. Is this all because Trump is so stupid that he thinks any classified documents from the time he was president are his personal property? Or is it something more?
Sorry, but there's a big difference between that and finding out Joe Biden and Mike Pence had some briefing papers with classified markings in a file cabinet somewhere — or whatever they are — and the second they found out about it, they gave them back and fully cooperated.
That's right. Until we find out information that tells us different, we are proceeding under the assumption that what Biden and Pence did is in one box, and what Trump did is in one much more sinister box.
If we are to be proven wrong, we assume we will read it in an indictment.