Would You Walk Around With This Crap On Your Face ?
By:
John Russell
•
2 months ago
•
117 comments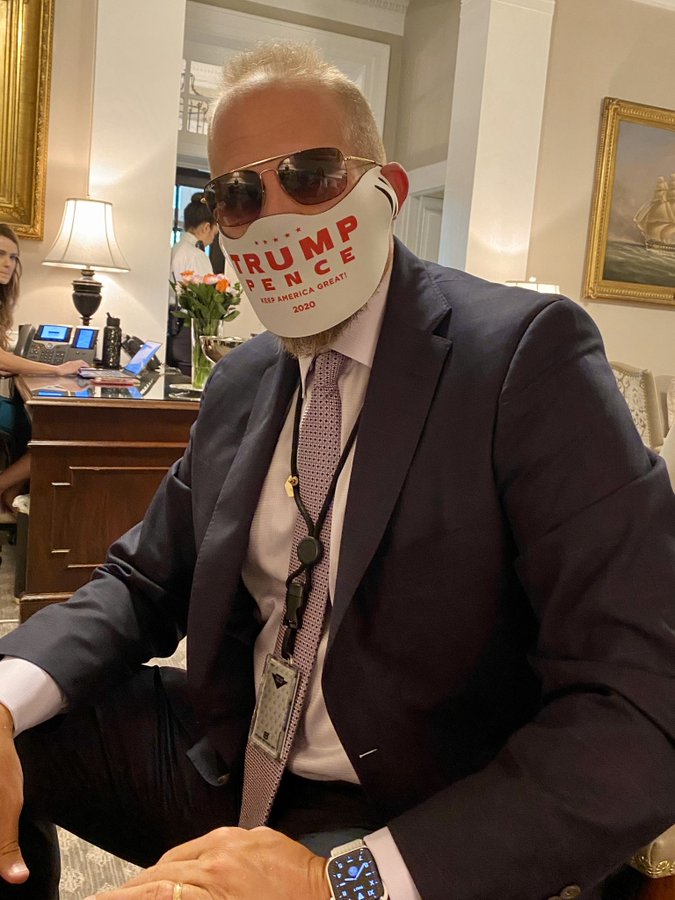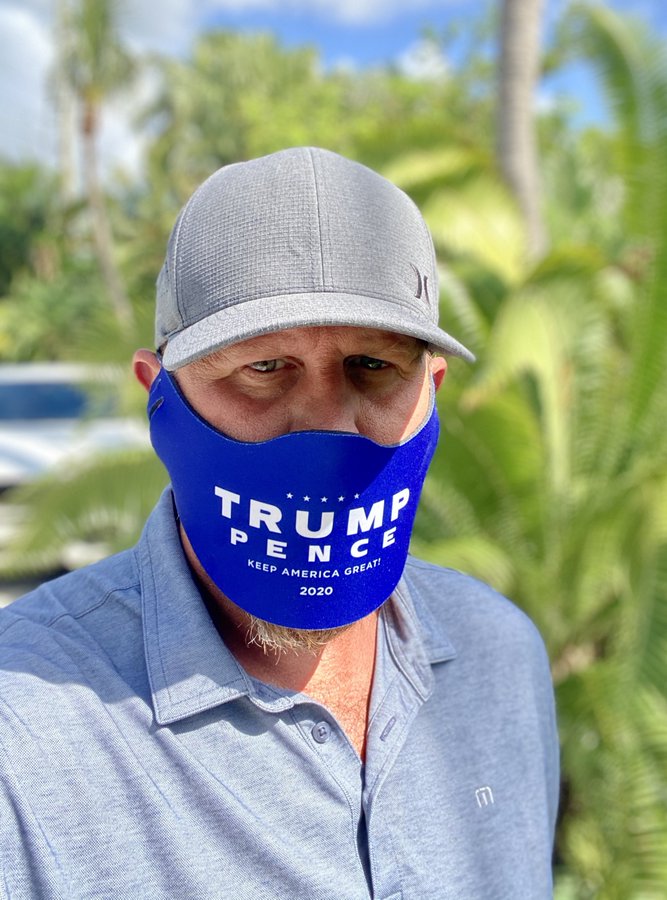 That brave, if unhinged, soul is Brad Parscale, Trump's 2020 campaign manager.  At least we now know what some of that hundreds of millions of dollars of campaign cash is being spent on, at least the part that is not being used to buy Parscale sports cars and condos. 
I foresee this Trump- Pence face mask promotion falling flat on it's face though. Everyone knows true Trump fans don't use facemasks.