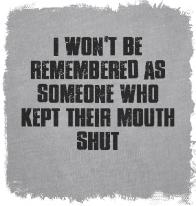 02/17/16 08:59:24AM
@johnrussell
On this day, Feb. 16
2002, Thieves broke into George Michael's London home and stole over £100,000 ($170,000) worth of paintings, jewellery and designer clothes and drove off in his £80,000 ($136,000) Aston Martin DB7. They also caused £200,000 ($340,000) worth of damage to his home.
2003, 50 Cent was at No.1 on the US album chart with his debut album 'Get Rich or Die Tryin', a No.2 hit in the UK.
2004, US singer Doris Troy died. She had been a session singer with Dionne Warwick, sang on Pink Floyd's Dark Side Of The Moon and released an album on 
The Beatles Apple label. She had also had a 1964 UK No.37 single with 'Whatcha Gonna Do About It' and a 1963 US No. 10 hit 'Just One Look'.
2005, Kid Rock was arrested for allegedly punching a DJ at a strip club in Nashville, Tennessee. Police were called to the incident but Rock escaped from the club. Shortly after, he was pulled over by an officer who got an autograph but did not do a breath test despite smelling alcohol. (The officer has since been fired). The star was eventually arrested a few hours later, taken to the night court and released on $3,000 (£1,600) bail.
2005, Yusuf Islam, the former Cat Stevens was awarded substantial damages from The Sunday Times and The Sun, after they had printed articles alleging he was involved in terrorism. Both newspapers apologized to the 56 year old musician for the "false and highly defamatory allegations." The papers also paid his legal bills and pledged not to repeat the allegations. The money awarded was given to Tsunami relief projects.
2009, Chris Brown talked about his recent arrest for the first time. The R&B singer was being investigated by police over claims he attacked a woman. In a statement Chris Brown said "I am seeking the counselling of my pastor, my mother and other loved ones and I am committed, with God's help, to emerging a better person." There had been speculation that his girlfriend Rihanna was the woman in the attack and had been seen with bruises on her face
2015, American singer, songwriter, actress and activist, Lesley Gore, who had the 1963 US No.1 & UK No.9 single 'It's My Party', died at the NYU Langone Medical Center in Manhattan, New York City, of lung cancer.