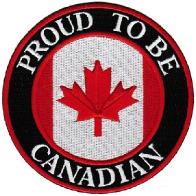 07/09/16 08:53:02PM
@buzz-of-the-orient
Meeting Bob Dylan
As I had not noticed the posting of John Russell's article about Dylan's 75th birthday, I just posted a comment there that nobody was particularly interested in because they are drowning themselves in politics and religion. Here is the comment I had posted. It was in reply to Larry's statement that he would like to meet Bob Dylan.
I did get to meet him.  I was the President of the Mariposa Folk Festival in 1971, held on Toronto's Olympic Island. Our festival was going well, and besides the many top folk music artists performing both Joni Mitchell and Neil Young showed up gratis and performed a set. We had six stages going all day with a varied program. While I was in our management trailer someone came in and announced that Bob Dylan was on his way to our festival. Believe it or not there was some panic mixed with elation at that news. Some pressured me to ask him to play a set, while others, including many of our regular annual performers demanded that we not let him play on the basis that it would cause a desertion of their performances, or if we did they would never play for us again at our annual festival.  When he arrived with his wife and young son what we found out was that he had heard about our festival being the best of its kind and wanted to see it. Many of his friends, like Joan Baez had performed there previously. We gave them the necessary badges to have full access and I put one of my closest friends on the job of shadowing him to make sure he would not have any problems. He wandered around the stages and for a long time was not recognized until one guy went up to him and said (as related to me by my friend) "Hey, man, you look just like Bob Dylan. What's your name." Bob ignored him but the guy persisted and asked again, and Dylan responded "My name's Jerome Avenue." (I think Jerome Avenue is a street in Greenwich Village). By this time a few people started to gather so we got him and his family back in the closed off performers' area. I went over to see him and introduced myself, and he shook my hand and said "I really dig your festival, man."  Because a crowd was gathering all the way round the performer's area we had to get him off the island for his safety, and he and his wife and kid were taken by a Toronto Harbour police boat back to the mainland.
To this day I've questioned whether I should have let him play a set, because I was the person who made that final decision to not let him perform at the festival. Afterwards, John Brower, a rock and roll festival impresario I knew told me that there wasn't an impresario who wouldn't have given his eye teeth to have been in my shoes.
I don't know how I missed this article when it was originally posted. I guess it was because it was posted while I was sleeping and then pushed quickly off the Home Page. I was a dedicated fan of his. I watched what was probably his first TV appearance when he performed sitting next to an old man. When he first came to perform in Toronto at the Massey Hall Auditorium I went to see him, and also was given tickets by Neil Young's brother (who was my client) to see the Rolling Thunder Review.  I had all his albums, considered him America's poet laureate, and bought a fantastic painting done by another client of mine of children holding weapons, representing the line "I saw guns and sharp swords in the hands of young children"  from the song "A Hard Rain's a-Gonna Fall".  My son really wanted that painting so I gave it to him before I moved here.