Report: Defense graft plagues Mideast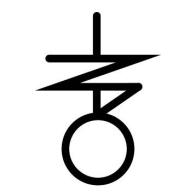 02/08/13 07:52:03PM
@larry-hampton
BEIRUT, Lebanon, Feb. 8 (UPI) --Governments and regimes across the Middle East and North Africa, a major arms-buying region, are plagued by military corruption, including weapons deals with major powers, the global watchdog Transparency International says.
That's hardly news. Saudi Arabia, Egypt and other regional states have been implicated in scandals involving major Western defense companies such as Lockheed Martin of the United States or Britain's BAE Systems over the years.
But the anti-graft watchdog noted in a report that two years after the pro-democracy revolutions of the so-called Arab Spring that toppled longtime dictatorships in Tunisia, Egypt, Libya and Yemen, the defense sectors in all 19 countries of the region remain riddled with corruption.
Endemic across-the-board official graft was one of the key issues that triggered the uprisings that began in Tunisia in January 2011.
Egypt, Algeria, Libya, Syria and Yemen are listed with "critical" levels of defense corruption in the report, released in Beirut this week. It took two years to compile. That means "there is hardly any accountability of defense and security establishments in all of these states," the report observed.
The best-scoring countries were listed as Israel, Kuwait, Lebanon and the United Arab Emirates.