Tahirul Qadri - Pakistan's latest political 'drone'?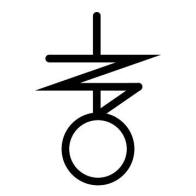 01/15/13 10:49:01PM
@larry-hampton
A prime-time ad on the electronic media in Pakistan these days shows Dr Tahirul Qadri, a Canada-based Islamic scholar of Pakistani origin, goading the public into joining his "long march" on the capital Islamabad on Monday.
"If you fail to come out, if you fail to strengthen my arms, then [future] generations will rue this day," he thunders in his typical furious style as the star and crescent of the green Pakistani flag flutters in the background.
Last month, Mr Qadri descended on Pakistan rather suddenly, nearly seven years after he moved his hearth and home to Canada.
His arrival was heralded by another expensive television ad campaign touting the slogan "save the state, not your politics" - an apparent broadside at the major political forces who are readying for elections due in May.