By:
Phil Owen
In 6 more days, TWD continues with it's season 10 "finale." I quote finale, because according to previous articles I've posted and or read, they have a few "bonus" episodes as an extension to season 10. I'm curious to find out what those are and the purpose of extending beyond the planned season 10 finale.
That same night, the newest off-shoot of TWD family, The World Beyond, will air it's first episode of a planned two season only series. The following Sunday (Oct. 11), Fear the Walking Dead returns. I'm pretty excited for that too because I get to see my favorite character again, but because of COVID, we don't get an entire season just yet. We also get to see Morgan and Dwight again since they both crossed over now. I still think Sherry will come to save Morgan from certain death (he was left for dead by this new group, but remember... Morgan doesn't die), but that's only speculation. Dwight was so sad to make the decision to stop actively looking for his wife (Sherry) and my opinion is that she'll find and save Morgan and he'll bring them back together. 
I'm a bit excited to see what The World Beyond holds in store since it clearly shows the group with the helicopter has some involvement, but more importantly, it shows life after the kids that knew nothing of the "previous world" are teens and they go out in search of someone. Is their location in one that we've already seen? Are there stories of Judith, the "little ass kicker"?
Lastly, have you heard that season 11 will be the last season of TWD (original series)? Moreover, have you heard that the characters, Carol and Darryl will get their own spin off series?
S E E D E D C O N T E N T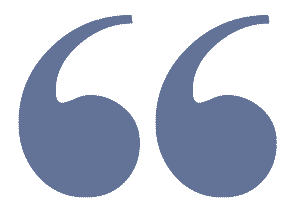 It looks like the coronavirus has shaken things up for "The Walking Dead" in more ways than we'd realized. While we're finally going to be able to see the delayed finale episode of Season 10 in October, that apparently won't actually be the end of Season 10. Instead, showrunner Angela Kang announced during the show's Comic-Con@Home panel on Friday, Season 10 will be getting an additional six episodes that will air in 2021.
Kang didn't provide any further details about this. Will these episodes tell a different story than what was planned from the start of Season 11? We don't know yet.
Season 10 hadn't yet been completed when the coronavirus outbreak in the U.S. shut down most Hollywood productions back in March. The remainder of the season aired anyway — except for the finale episode, which will presumably wrap up the story of the war against the Whisperers.
Also Read: 'Fear the Walking Dead' Season 6 Gets Premiere Date and Trailer (Video)
While we'll finally get to see that episode in October, it'll be a while longer until we get more of the main series. No additional episodes of "The Walking Dead" will air in 2020. "Fear the Walking Dead" Season 6, which in a normal year would premiere in August and run up to the start of Season 11 of the flagship series, will instead take the normal "TWD" window in October.
Earlier in "TWD" panel, a sneak-peek of the Season 10 finale rolled and it was revealed that episode will air Sunday, Oct. 4 at 9/8c and be immediately followed by the   premiere of new spinoff series "The Walking Dead: World Beyond."
The "Fear the Walking Dead's" Comic-Con@Home panel streamed right before its parent show's presentation Friday. During that online event, "The Walking Dead" prequel dropped its Season 6 trailer and announced the premiere date for the upcoming installment. You can view that trailer   here .