Mike Riley repeats his recruiting call: Nebraska is 'America's Team'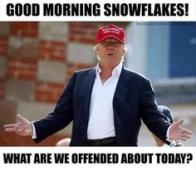 04/13/17 02:51:26AM
@redding-shasta-jefferson-usa
Riley was asked on the conference call where he thinks Nebraska's main recruiting place is outside of the state. The Huskers coach said his staff is focusing on the 500-mile radius they're always talking about, including states such as Kansas, Missouri, Iowa, South Dakota and Oklahoma.
But beyond that, Riley said, he likes recruiting nationally.
"With the numbers in our state we will recruit nationally in different spots, and that's important," Riley said. "We really are are 'America's team' here."
This a phrase Riley offered up a few weeks ago and he repeated it Wednesday when discussing recruiting. It's even being advertised on Nebraska's social media accounts in preparation for the spring game this Saturday, when recruits from 14 states will check out the Red-White game.
Riley said he enjoys recruiting to Nebraska because he feels like what he's telling recruits is genuine.
"In recruiting, it's a fun place to recruit to because I know in my heart it's a good place for young people," Riley said.
Riley also spoke briefly about about the quarterback battle between redshirt freshman Patrick O'Brien and redshirt junior Tanner Lee.
He repeated that the main thing he and offensive coordinator Danny Langsdorf are looking for is "consistency."
"I think they're both good so we're splitting hairs, but the guy that is productive consistently, throwing to the right guy constantly, getting us into the right play consistency, just the overall consistent play that leads to production, if we can truly define that as a separator to name the starter, those are the qualities we're looking for," Riley said.
He praised new defensive coordinator Bob Diaco, saying he has improved the energy at practice.
"Coach Diaco personally brings a special energy to practice," Riley said. "He's a great teacher and does it enthusiastically, and that's noticeable."
https://www.landof10.com/nebraska/mike-riley-repeats-nebraska-americas-team-big-ten-teleconference