Sergeant Stubby: The Most Decorated Dog of WWI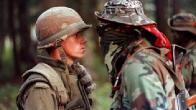 04/19/17 10:04:21AM
@kavika
Sergeant Stubby: The Most Decorated Dog of WWI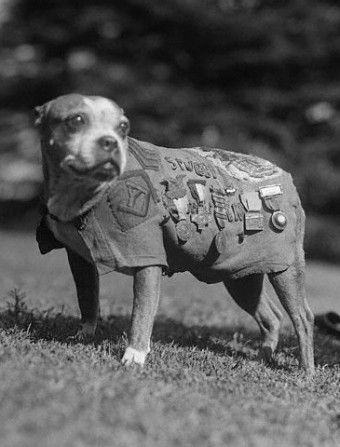 Today I found out about Sergeant Stubby, the most decorated war dog of WWI.
When he was a puppy in 1917, Stubby was wandering around the fields of Yale University. Private Robert J. Conroy was undergoing military training in the area at the time, and found the little dog with a short tail who he decided to name Stubby.
Due to the way the dog was found, it's impossible to know his exact breed. Newspapers at the time claimed he was a Pit Bull, and while he certainly has some features of the breed, most consider his breed to be "undetermined" or "mixed."
Conroy brought Stubby back to camp, and although pets were not allowed, Stubby proved good for the soldiers' morale and was able to stay. While living with the soldiers, clever young Stubby trained as well. He learned how to salute with his paw and became familiar with bugle calls and marching routines.
In 1926, at the age of 9 or 10, Stubby passed away. His body was donated to the Smithsonian Institute where it was preserved and put on display, along with his medals.
If you're curious, Stubby's medals included:


3 Service Stripes
Yankee Division YD Patch
French Medal
1st Annual American Legion Convention Medal
New Haven WW1 Veterans Medal
Republic of France Grande War Medal
St Mihiel Campaign Medal
Purple Heart
Chateau Thierry Campaign Medal