President Trump Considers Sending 'Unlimited' Number of Illegal Aliens to Sanctuary Cities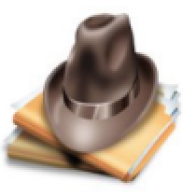 liberal judges have told trump he can not deport asylum seekers.
the question of the day is:   where should we put them?



https://www.nytimes.com/2019/04/12/us/trump-asylum-seekers-mexico.html

On Friday, as Judge Seeborg's injunction was set to go into effect, a three-judge panel for the Ninth Circuit issued the temporary stay.



the supreme court will support trumps admin if the case gets there. but if ya think you know how this will turn out in the 9th? I would remind you that the 9th circuit has lost its liberal edge.
https://www.washingtonpost.com/outlook/2019/02/28/thanks-trump-liberal-ninth-circuit-is-no-longer-liberal/?noredirect=on
while trump has kept the left busy complaining about his tweets... he is getting it done where it counts.