Teaching Religious Views as Science
By:
TᵢG
•
11 months ago
•
143 comments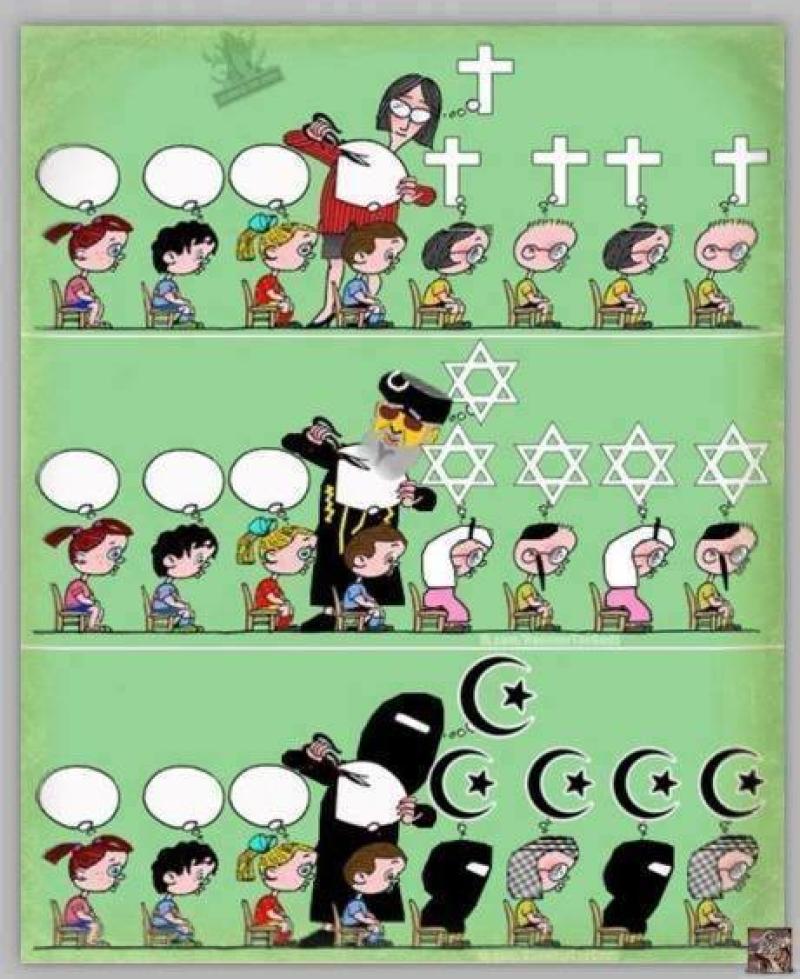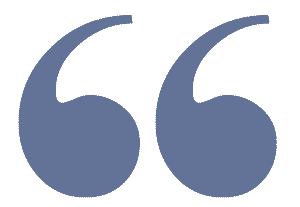 No apparent, perceived, or claimed evidence in any field, including history and chronology, can be valid if it contradicts the Scriptural record.
Answers In Genesis is probably the most influential Young Earth Creationism organization.   It is an organization with about $172 million in assets which aggressively promotes religious indoctrination of children into a literal interpretation of the Bible, most notably that the Earth is ~6,000 years old.
The organization holds that anything in science, philosophy, history, etc. that contradicts scripture is simply wrong: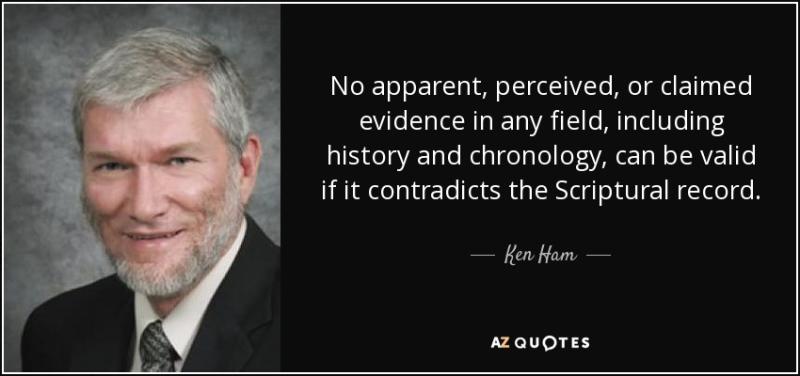 Because so much does indeed contradict the YEC position this organization works hard to prepare propaganda that twists science and history to their narrative.   And, unfortunately, millions of Americans believe this nonsense and allow their kids to be exposed to it.   To emphasize why this is a problem, consider this actual 4th grade science quiz in which the student earned an A+ (100% correct) grade.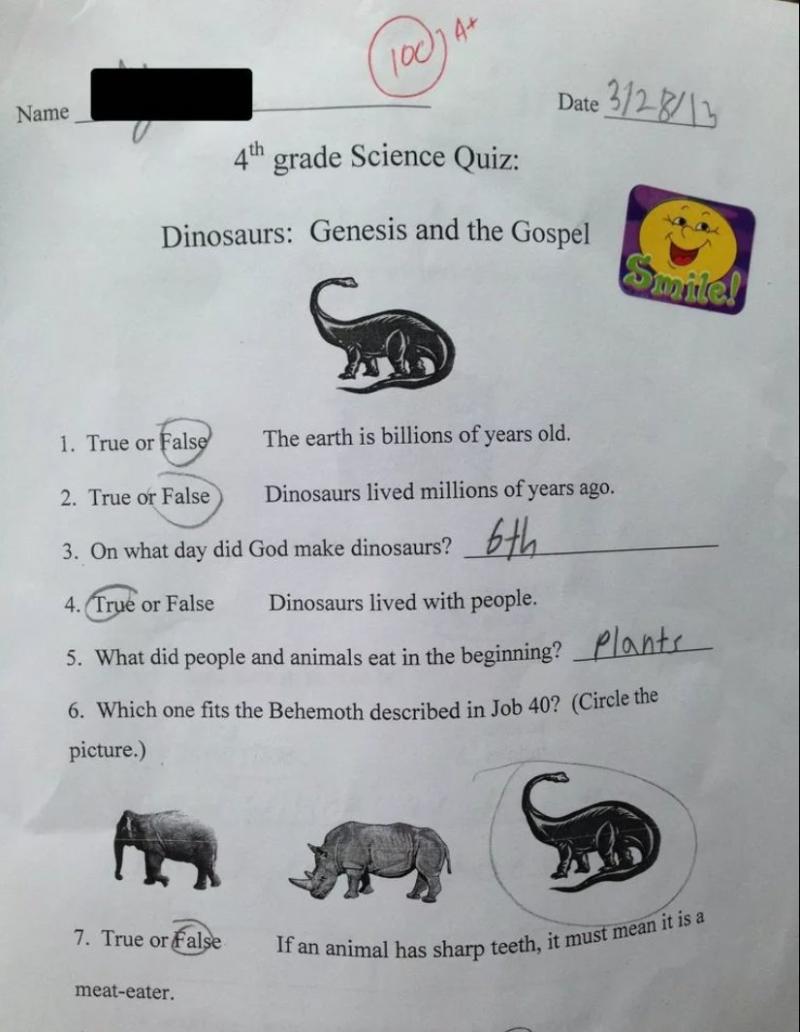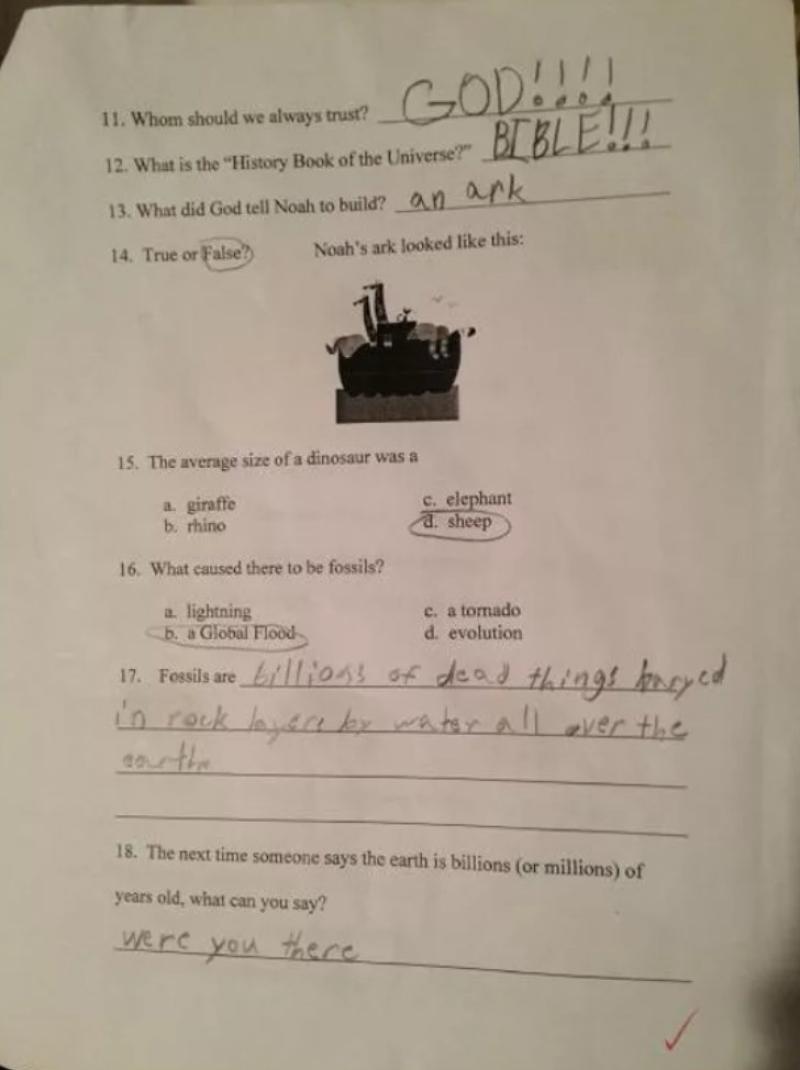 This quiz was fact checked and found to be authentic .
This is an isolated event and clearly we do not run the risk of the US education system falling to these depths, but this does illustrate what Young Earth Creationists desperately want the next generation to believe.    As such, it shows what could happen if religious views are allowed to be taken as science.
The point of this article is to encourage discussion on religious beliefs being taught as science.