Via:
Uncle Bruce
•
2 years ago
•
2 comments
My wife loves bears.  All types of bears.  So when I was shopping at a mom and pop hobby shop in Indiana, and came across this model, I knew I had to buy it for her.  I wanted her to build it, but she insisted that I do it.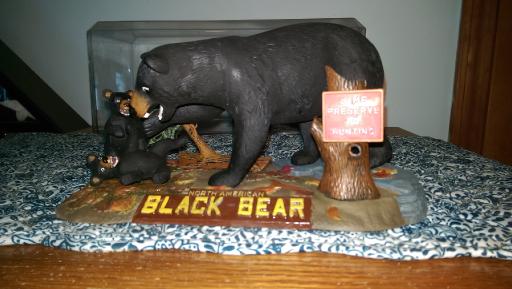 I'm really pleased with how the painting turned out with this model.  For the tree stump, I first panting it a dark brown, almost black.  Then I dry brushed it with a lighter brown to show depth.  I did the same thing with the rocks under Mamma bear's back legs.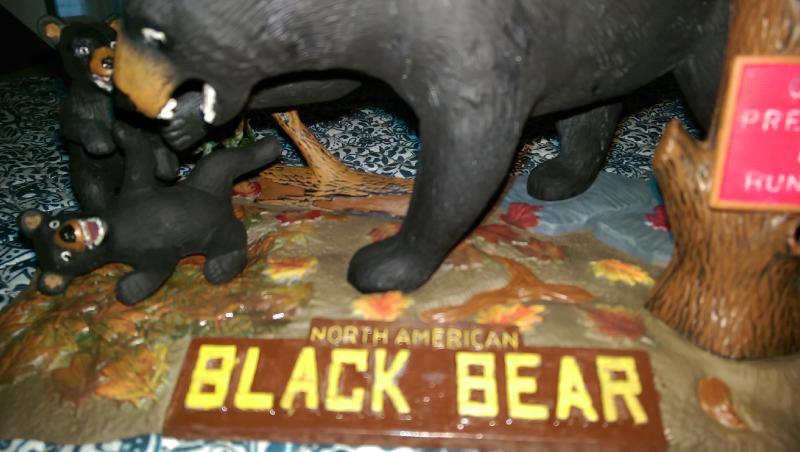 The leaves were the hardest part.  Not really hard, but my God, I think they modeled an entire forest of leaves on the ground.  I alternated the top layers between red, orange, yellow.  The bottom layer leaves were more brownish.
The bear bodies were airbrushed with semi-gloss black.  Noses were air brushed with a light brown, then drybrushed with a tan.  Nose tips are gloss black.  If there is anything I'm not thrilled about it's the eyes.  Teeth were white, but I painted the eyes with an Ivory. 
All in all, I liked the outcome.  And the wife was very happy with it.