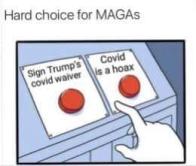 11/02/11 10:06:15PM
@yourlordandsavior
I'll add a picture sometime later. Just thinking about how diverse the tomato is. Most tomatoes consumed are hydroponically produced generic red. Such varieties as Beefsteaks and Romas can be safely included in this category. They aren't really that flavorful, having usually been mass produced in water. Other reds are denoted by packaging size, such as 5x6 for example, wherein each layer in the case is 5 tomatoes wide by 6 tomatoes long, or 30 per layer.
Shelly and i have many varieties growing in our home, and the Executive Chef i work with owns a small tomato farm. The tomatoes he brings forth are always juicy and sweet. The majority of those are soil grown Beefsteaks, Rainbows, and Cherokee Purples.
Shelly and i have been eating off of a couple Beefsteak plants all summer also, along with Suger Sweet 100's (a hybrid cherry) and some yellow cherries as well.
We prefer to grow heirlooms mostly however, and all but one of our other plants fall under that category. Cherokee Purple, Aunt Ruby's German Green, Green Zebra, Black Russian Truffle, Rainbow, and San Marzano populate our home (the latter is only a month old). We've enjoyed a few Zebra's and Purples already. The Zebras are firm and although fruity, they arent really sweet. The Purples on the other hand are pretty much the sweetest of all tomatoes.
Today we sampled from our other tomato plant, a hybrid called the OSU Blue. Blue speckled red tomatoes grow off this plant. The tomato was sweet, but was also a touch sour (in the sense of lemon sour). Quite different.
Anyways, just some thoughts on what for us at least, is a fruit consumed daily.