Science & Faith -- Dr. James Tour
Via:
CB
•
last year
•
75 comments
Does anyone understand the chemical details behind macroevolution?"
S E E D E D C O N T E N T
Science & Faith -- Dr. James Tour *

Vid.1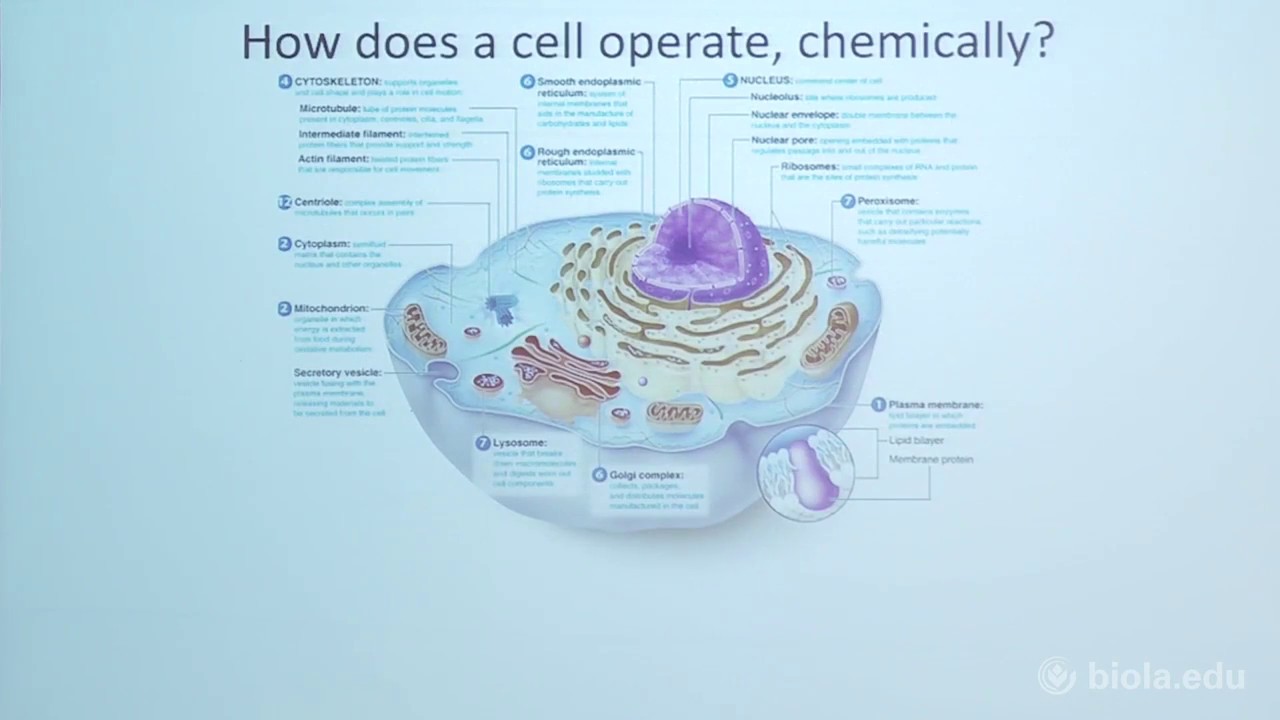 I used to believe that my outward confession of skepticism regarding evolution was also of little consequence to my career as a scientist. Specifically, in the past, I wrote that my standing as a scientist was "based primarily upon my scholarly peer-reviewed publications." Thirty years ago, that was the case. I no longer believe that, however. Ever since the time of the legal case referenced above [ See: Seeded content ], I have seen a saddening progression at several institutions—which is a further testament to the disheartening collateral damage resulting from lawsuits. I have witnessed unfair treatment upon scientists that do not accept macroevolutionary arguments and for their having signed the Dissent statement regarding the examination of Darwinian Theory. I never thought that science would have evolved like this. I deeply value the academy; teaching, professing and research in the university are my privileges and joys. Rice University, from the administration, has always been gracious and open. The president of Rice University, David Leebron, writes yearly to the faculty that a,
"core value of our university is free and open inquiry. We encourage robust debate on the difficult issues of the day, and we welcome people with many points of view to our campus to better understand those issues and the differences that can divide us. That can and does mean that we sometimes provide a forum for opinions that may be controversial — or even on occasion reprehensible — to many or a few. While we cannot and will not censor the expression of divergent opinions, we do expect those opinions be expressed with civility and with respect for other points of view."
Hence, by my observation, the unfair treatment upon the skeptics of macroevolution has not come from the administration level, at least at Rice University. But my recent advice to my graduate students has been direct and revealing: If you disagree with theories of evolution, keep it to yourselves if you value your careers, unless you're one of those champions for proclamation; I know that that fire exists in some, so be ready for lead-ridden limbs. But if the scientific community has taken these shots at senior faculty, it will not be comfortable for the young non-conformist. When the power-holders permit no contrary discussion, can a vibrant academy be maintained? Is there a University (university means 'unity in diversity')? For the United States, I hope that the scientific community and the National Academy of Sciences in particular would investigate the disenfranchisement that is manifest upon those holding a skeptical view based upon the scientific data, and thereby address the inequities. Or could it be that the National Academy of Sciences itself has turned a blind eye to the disenfranchisement, or even worse, promoted it? Shudder the thought that such a day would ever come!
DR. James Touring Speaking about Evolution *

Vid.2



Based upon my faith in the biblical text, I do believe (yes, faith and belief go beyond scientific evidence for this scientist) that God created the heavens and the earth and all that dwell therein, including a man named Adam and a woman named Eve. As for many of the details and the time-spans, I personally become less clear. Some may ask, What's "less clear" about the text that reads, "For in six days the Lord made the heavens and the earth"? That is a fair question, and I wish I had an answer that would satisfy them. But I do not because I remain less clear. So, in addition to my chemically based scientific resistance to a macroevolutionary proposal, I am also theologically reticent to embrace it. As a lover of the biblical text, I cannot allegorize the Book of Genesis that far, lest, as Tevye in Fiddler on the Roof said, "If I try and bend that far, I'll break!" God seems to have set nature as a clue, not a solution, to keep us yearning for him. And if some day we do understand the mechanisms for these macroevolutionary changes, and also the processes that led to the origin of first life, it will not lessen God. As with all discoveries, like when the genetic code in the double-stranded DNA was discovered, they will serve to underscore the magnanimity of God.
As a scientist and a Christian (Messianic Jew), I am unsure of many things in both science and faith. But my many questions are not fundamental to my salvation. Salvation is based upon the finished work of Jesus Christ (Yeshua the Messiah), my confession in him as Savior and my belief in his physical resurrection from the dead. Indeed, the physical resurrection is an atypical example where God works beyond the normally observed physical laws of science in order to accomplish his purposes. Therefore it's called a miracle. And thanks be to God for his indescribable gift.
* Speed videos up? Use Youtube settings wheel.
Emphases  by Calbab.