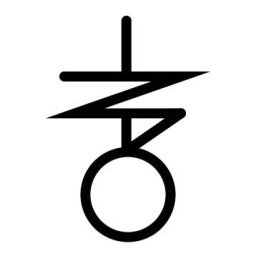 This New Year, Dr. Helmut Diefenthal plans to relax a little, a rare occurrence over the past century.
Diefenthal, 92, spent his younger years fighting hookworm epidemics in rural Malaysia and tuberculosis at the foot of Mount Kilimanjaro. Even as he approaches his own centennial, his adventures cross continents.
The Minneapolis-based medical missionary took two week-long trips to Tanzania this year to proctor exams in the medical school he founded 30 years ago, and a side trip to Buenos Aires to accept a lifetime achievement award for his work in radiology.
It's been a relatively slow year for Diefenthal, who is accustomed to a much faster pace. That's in part because of a promise he made when he was drafted into the German army during World War II.
He was a German army medic who, by his own description, served against his will on the wrong side of history. Diefenthal understood the Nazis' ethnic hatred better than most. He saw it up close.
He spent the decades after trying to leave a better legacy.
During an interview this month in his Longfellow neighborhood home, Diefenthal reflected on his life and service. 
ON A TRAIN TO STALINGRAD
As a young Berliner growing up in Hitler's Germany, Diefenthal watched in terror while the secret police jailed his Jewish father and shut down his family's insurance firm. His father, who was arrested twice, was released for a single reason: He was married to a Lutheran.
"He was not sent to the extermination camp," Diefenthal said.
Given his parentage, Diefenthal's attempts to get a medical degree were repeatedly blocked, even when friends went to pick up his exam papers for him.
"I was considered of mixed ancestry — second class," he said. "I could study chemistry but not medicine. I had to prove my Aryan ancestry, but of course I couldn't."
At one point in the early 1940s, Diefenthal was forced to make a decision.
Conscripted by the German army, he could board an eastbound train to Stalingrad and help Hitler fight the Russians. Or he could face imprisonment, the continued persecution of his parents and younger brother and possibly death.
He boarded the train and made a quiet promise to the Almighty. If he survived the Russians, the Nazis, and World War II, he pledged, he would devote his life to service, and his service to God.