60 MINUTES to air TOPLESS INTERVIEW with Stormy Daniels, This Sunday!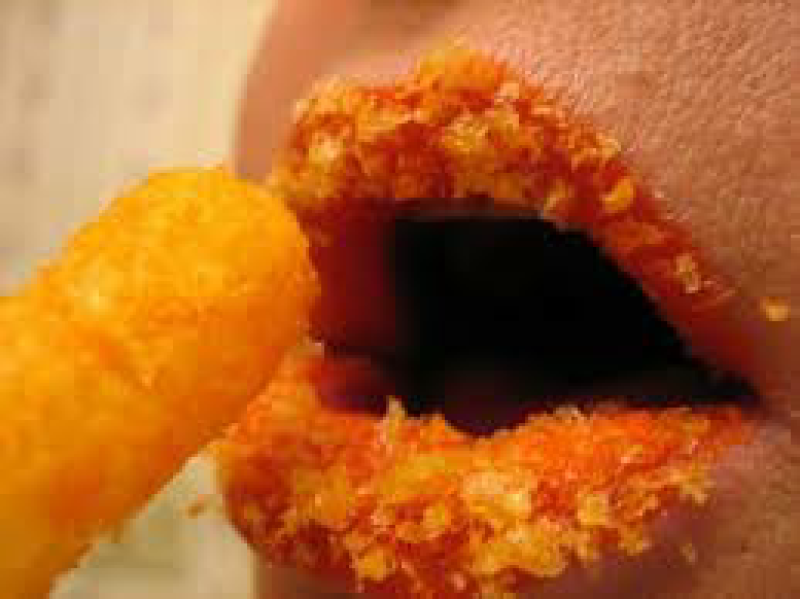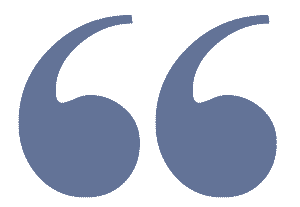 "Bare, big breasted women attract viewers! Male, female, and all those in between". - Roger Ailes
In an all-out battle for ratings, FOX TV NETWORK FAUX NEWS and 60 MINUTES , according to our sauces, are in a "death match" to determines who wins the title of "Top Dog", a prestigious award each year to the network that aired the sleaziest program.

Fox has consistently won this, year after year, with their highly successful broadcast model known professionally, as "TITS & ASSES"! Hire women with big tits and asses and pass them off as journalists, "political wonks", or, "nearly-naked news broadcasters".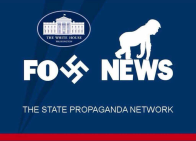 Roger Ailes, the CEO, of Fox TV, developed this technique when he first started his professional career as a pimp in New York City. He was the first pimp to exploit the porno market with a tastefully produced big-busted, porn star on fliers, that he personally distributed by hand to businessmen crewing Time Square.

Overnight, his marketing style set the world of broadcast aflame. He was immediately snatched up by that legendary lecher, Rupert Murdoch, who gave him "Carte Blanche" to run Fox's new enterprise, known amusingly as, FOX TV NETWORK NEWS, "Fair and Balanced News", for the "Nation of Asses" that think with their pricks.

Instantaneously, Fox TV knocked ever new outlet into the red. Millions, mostly red-neck and the Religious Right flowed to Fox TV Network News in the hope of catching a crotch shot on national TV. Cleavage was demanded of all fake newscasters, regardless of sex, or, gender.

"Sex sales, Morons!" Roger would bellow from his office balcony as he fondled each and every one of his employees. 

FINALLY, 60 MINUTES, realized that it was losing its "Market Share" rapidly to this bold, new, sexy approach to broadcast news.
This Sunday, March 25, 2018, due has agreed to air a "TOPLESS INTERVIEW" with Stormy Daniels to increase viewer shares.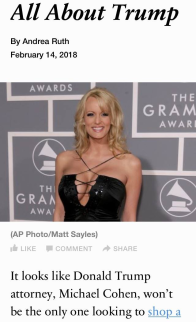 Eat The Press - Do Not Read It (Do Not Read Anything) was all over this story like a wino on a new, free bottle of cheap wine.

We contacted the producers of 60 MINUTES to set up a "private screening", held in Hustler Magazine's Black Bath Robes & Tubs for news reporters, horny VIPs, and high ranking Republican leaders from Congress. 
The "Black Bathrobe" event, as it is known in the trades, was a luxurious, poolside extravaganza sponsored by Larry Flynt and Hugh Heffner, in their first bi-partisan joint effort. Free "joints" were passed out to every attendee, and, several passed out.

Cosby, by far, had the most "knocked out women", of any of the "Super Stars" participating in this Bachevillian Party to revival any bash that Nero tossed in ancient Rome.

Roger Ailes was in rare form, that night. He wore a topless, pink bikini encrusted with fake diamonds and emeralds for the topless models to grab from his groin.

Roger laughed like a "beached whale", and rang a yacht bell everything one of the models succeeded. Ailes was driven by his lifelong ambition to unseat Hugh Hefner as the Number One Purveyor of "Smutty, Hot, Salacious News!"
As publisher of Eat The Press - Do Not Wipe Your Bun With It, I am frequently invited to all these types of press events because I am a Register Pervert and Big Bossom Donor.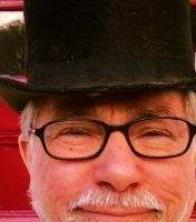 Naturally, I attended incognito (not to disturb, or, scare anyone) as, is my custom, and on the advice of my attorneys, at these "hush-hush parties".

Seeing billionaires in drag is a "Fright!"
I will only say this, because, as a member of the DEEP STATE, I took the "Oath of Silence", on the threat of having my tongue out and shoved up "me" arse.

I certainly don't want them to cut off the other thing, either, which Roger loves to do and has an entire collection on his wall in his office, complete with names, size, collaborate this report with other witnesses. I hope you understand. I am too attached to my appendages to sacrifice them for the sake of "journalism."
Journalism must be ever vigilant, adapt, when and where it must, in order, to get the story regardless of how fraudulent.
Here, at Eat The Press - Do Not Read It our JOURNALISTIC CODE i s: "The public's right to know every damn thing about everyone else, right damn now, supersedes our right, to tell the truth, so, we just make "SH*T UP." It is quicker, and, cheaper that way. Get the story before it is a story is our motto. As always, we remain "Unfair & Extremely Biase"
Tune in, Sunday, March 25th, for the first ever, "LIVE TOPLESS INTERVIEW with STORMY DANIELS", no raincoats allowed.