Part 2: Prehistoric Human Migrations, Language Groups, Jim Thorpe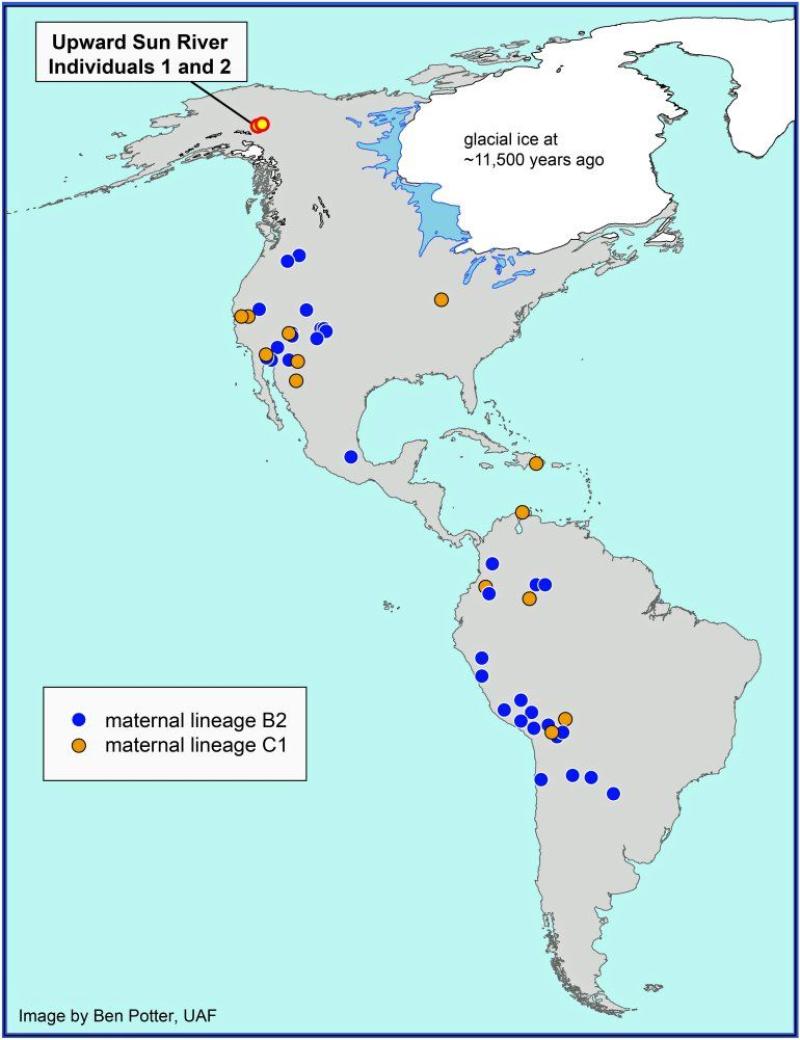 Part 1 has it's own life and is far from complete.
However, there is a second path to follow and worth it's own investigation.
Interestingly enough, the geologic "black mat" that covers the last era of the North American megafauna and any remaining artifacts of the Clovis People. It is, also interesting in that both came to an end suddenly. Like a light switch turning off at the time just prior to the black mat.
Many "credit" the the Clovis People for hunting the North American megafauna to extinction, yet they both vanished at the same time.
Question marks run through the mind. Why would the Clovis People vanish at the same time as the megafauna when obviously plenty of other game existed in the region at the same time? 
Also curiously, the timing of all this correlates with a sudden return to Ice Age conditions known as the Younger Dryas.
Why would a return to ice age conditions seem to correlate to the elimination of both the Clovis People and megafauna when each had survived worse ice age conditions in the past?
Theories have developed which point to a catastrophic event happening in North America resulting in conditions producing climate changes resulting in the Younger Dryas. Conditions across the globe point to something happening here in North America.
There are archeological findings which point towards people living in the Americas 20 - 30K years ago. Were these people around during this event causing the Younger Dryas?
Did any survive this event? If so, were they assimilated? Or are they lost to history?