Tunisia becomes the latest country to ban full-face veils after a spate of terrorist attacks
Via:
krishna
•
4 months ago
•
6 comments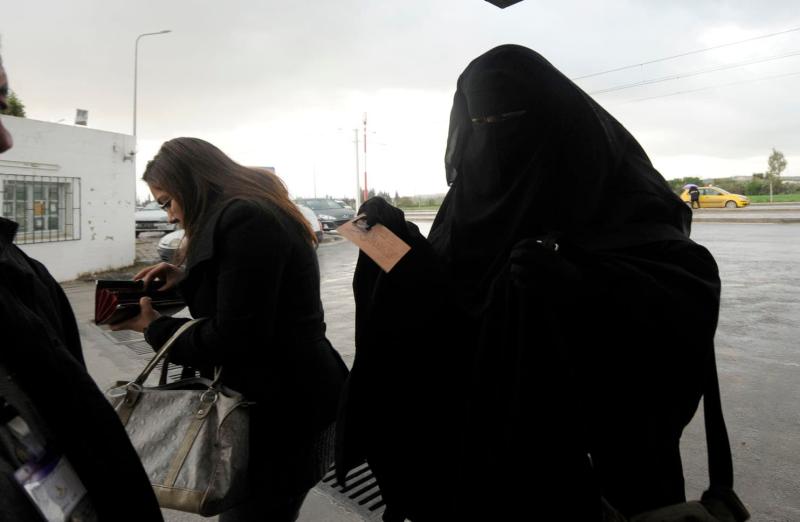 The move is sure to generate opposition and recalls restrictions on veiling in Tunisia under two successive authoritarian regimes that enforced the ban in the name of security, but critics said used it to discriminate against conservative Muslim women
S E E D E D C O N T E N T
Tunisian students prepare to show identification before entering the University of Manouba's arts faculty outside Tunis in 2012. (Fethi Belaid/AFP/Getty Images)
Tunisia has banned the niqab in public institutions after two suicide bombings rocked the capital last week, becoming the latest country to outlaw the orthodox religious garment in the aftermath of terrorist attacks.
With Friday's order banning the garment, Tunisia joined a growing list of countries that have banned the niqab out of concern that full body coverings can hide weapons or explosive devices used to carry out terrorist attacks. Sri Lanka banned face coverings after deadly attacks on Easter earlier this year. Cameroon outlawed full-face veils in a northern region after two women wearing them blew themselves up and killed 13 people in 2015. And Algeria prohibited women from wearing the niqab at work in 2018.