Newsweek: White Dog Proves Ivanka Is Racist
Category: News & Politics
Via:
badfish-hd-h-u
•
2 years ago
•
44 comments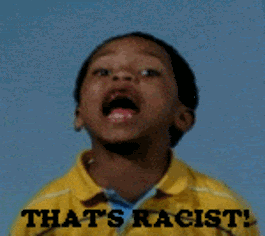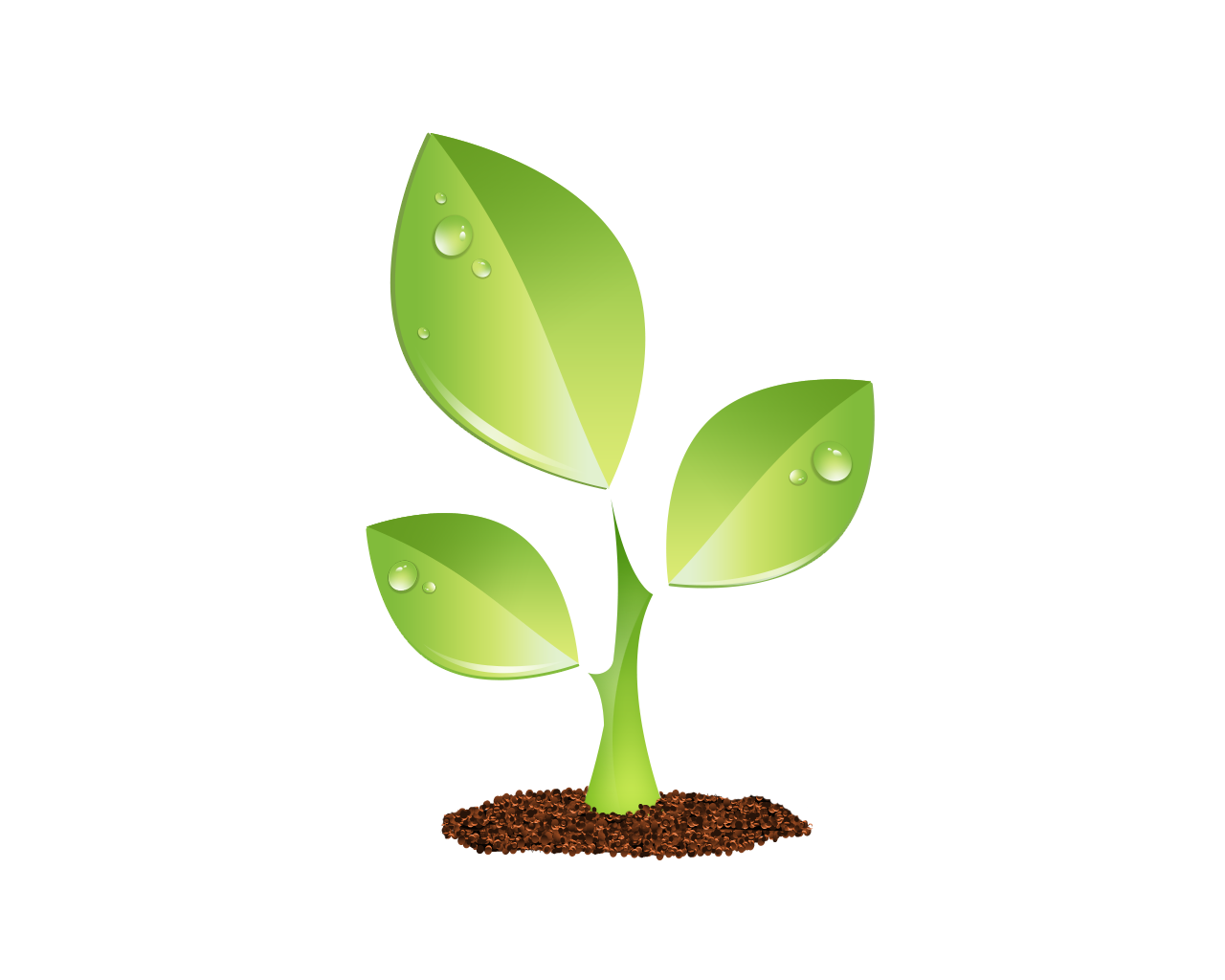 S E E D E D C O N T E N T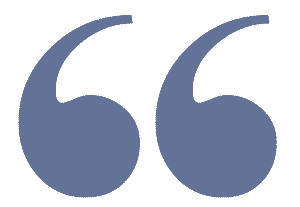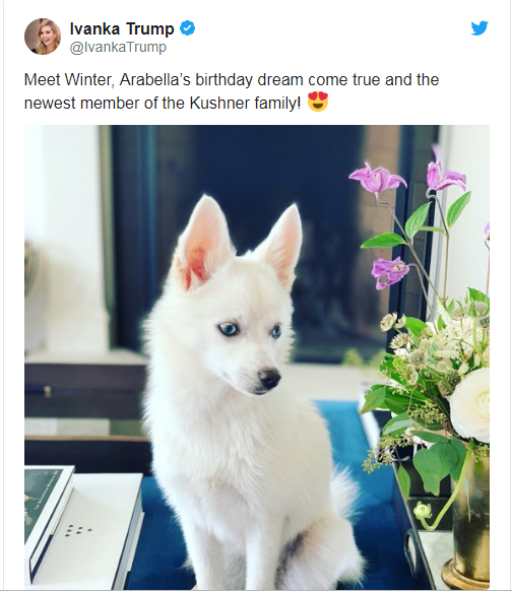 You had to know that if they stayed vigilant long enough, the intrepid journalists at Newsweek would uncover evidence of racism in the Trump family. They have it at last. Ivanka Trump got her daughter a dog — and it's a white dog! With blue eyes!
This   is what passes for journalism now:
Some Twitter users interpreted Trump's present to her eight-year-old daughter Arabella Rose Kushner as a sign the senior White House adviser prefers whiteness, like her father President Donald Trump has been accused of preferring.
For white people to prefer their own company like everyone else on the planet is the ultimate thought crime. Liberals have long wished they had definitive proof linking Trump to this elicit preference so that they would not have to rely on shouting baseless allegations. Now at last they have it, in the form of a dog named Winter.

"The dog will fit right in.

#itswhiteenough

," Claude Taylor, who worked on ex-President Bill Clinton's 1992 and 1996 campaigns and as White House volunteers director, tweeted on Saturday. …

American actress and comedian Yvette Nicole Brown, who is African-American, replied to Ivanka Trump's tweet Saturday: "Good thing it's a white dog. Your dad hates the blacks."



How do we know he hates blacks? Because his daughter bought a white dog.
American actress Nancy Lee Grahn tweeted, "How darling. I see you skipped a rescue and went straight to an Aryan breeder."
As if they would have cut her an inch of slack if she had brought home the ugliest mutt at the pound and then dyed it LGBT rainbow colors.
The moonbat mob gets even nastier:
"Pro tip: when everyone hates you for being a spoon fed nothing grifter who's full of s***, an advisor to the president who doesn't advise, when you want to seem human and get a dog, maybe a shelter dog would show humanity," [Jared] Kotler, a television producer, tweeted. "But all white and blue eyes is on brand. F*** off."
No doubt she only got the dog because she   misses slavery .
Ivanka has always been   a liberal herself . But tolerant liberals eagerly stone anyone associated with a Republican president, even one of their own.