Greta Thunberg sails the North Atlantic aboard La Vagabonde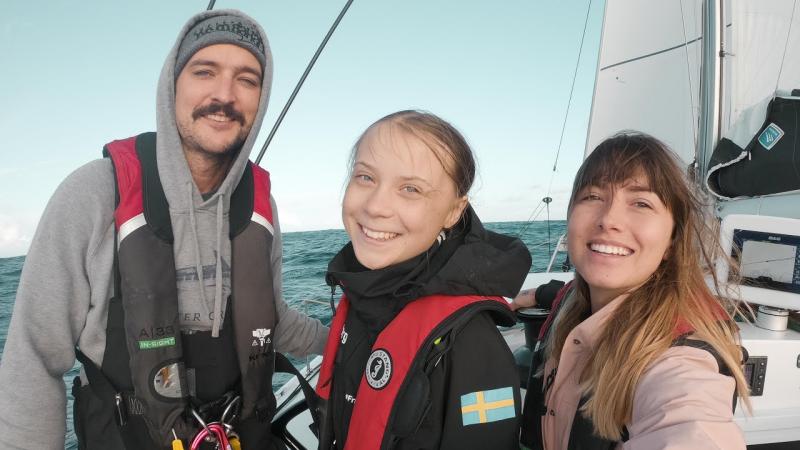 This crossing took place a few months ago, but Riley and Elayna have only recently started posting videos of it on their YouTube channel: Sailing La Vagabonde.
Riley and Elayna are an Australian couple who've spent the past several years sailing around the world on their yacht, La Vagabonde, filming their exploits along the way, and sharing them with the world on YouTube.
I don't know if anyone here is familiar with them, but I check in on them from time to time and was surprised today to see a new set of videos in which they give Greta Thunberg (and her dad) a ride back to Europe... in late November, no less.
I thought some here might enjoy the adventure of sailing across the North Atlantic with Greta, on a relatively small boat, and in a cold and stormy (if not dangerous) season for sailing, so here are the videos they've posted so far:
Updated 2-28-20
Updated 3-2-20
Apparently, La Vagabonde got quite a bit of press from around the world about this passage with Greta, but I somehow managed to miss it all and didn't know anything about it until I checked their channel on YouTube. Here's just one article, from NPR: Greta Thunberg Sets Sail For Home — And The U.N. Climate Conference
Again, here's Sailing La Vagabonde's video page on YouTube. If you'd like to go back in time and see how they got started, just sort by date added (oldest).
I'll update this page with new videos in the series as they are posted, so check back from time to time to see it all the way to the end.