Polls Suggest Trump Is Losing His Edge on the Economy - The New York Times
Category: News & Politics
Via:
jbb
•
10 months ago
•
6 comments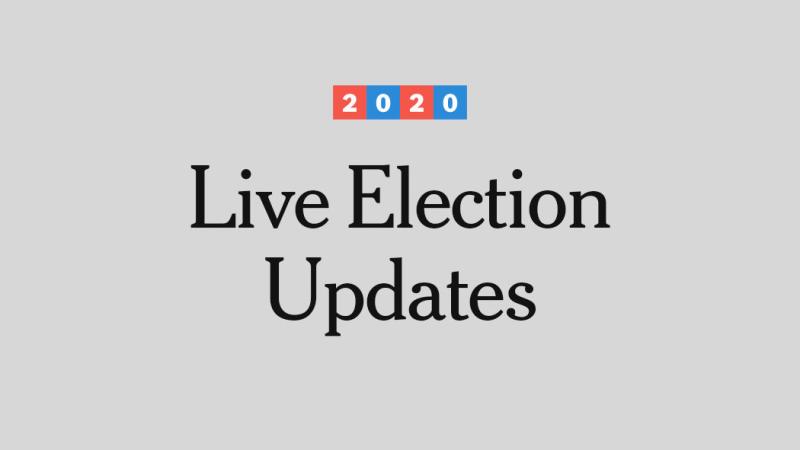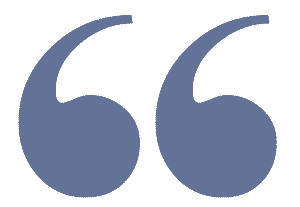 Last month, a majority of voters said they trusted President Trump over Mr. Biden to handle the economy, but a new poll shows the opposite. Mr. Trump visited Georgia as the G.O.P. turned to Senate battles there.
Trump continues to tank even on the economy...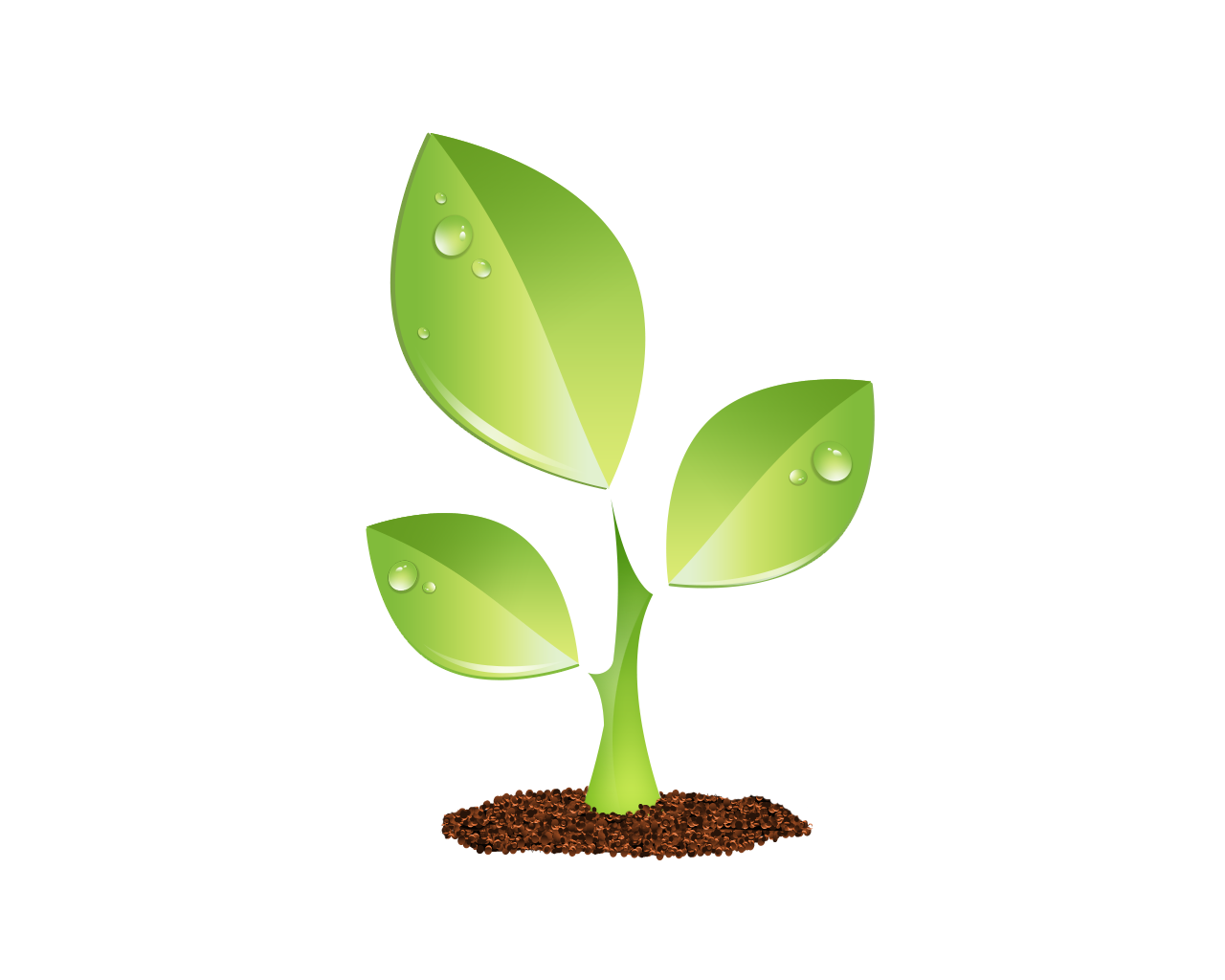 S E E D E D C O N T E N T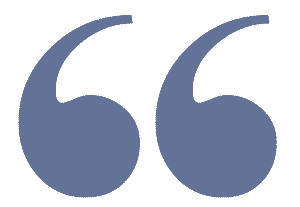 Last month, a majority of voters said they trusted President Trump over Mr. Biden to handle the economy, but a new poll shows the opposite. Mr. Trump visited Georgia as the G.O.P. turned to Senate battles there.
Published July 15, 2020 Updated July 20, 2020
New polls show Trump trailing Biden on the economy — and over all.
New national polls show President Trump slipping behind his Democratic challenger, Joseph R. Biden Jr., on the issue that had been the cornerstone of his re-election efforts: the economy.
As recently as last month, even as Mr. Biden led the presidential race, a majority of voters said they trusted Mr. Trump more on economic matters. But a poll released Wednesday by Quinnipiac University showed Mr. Biden edging ahead on that question, 50 percent to 45 percent. Quinnipiac found that 53 percent of registered voters disapproved of Mr. Trump's handling of the economy, and polls from CNBC and the Democratic firm Navigator Research found similar disapproval numbers.
Another poll, from NBC News and The Wall Street Journal, showed a different picture: 54 percent approval for Mr. Trump's handling of the economy. But the cumulative message of Wednesday's polling was a warning for Mr. Trump as the coronavirus surges and the economy, which had briefly improved after its pandemic-induced crash earlier this year, falters again.
All of the polls showed Mr. Biden leading Mr. Trump over all. In the Quinnipiac survey, he led by 15 percentage points, nearly double the margin he had in the same poll last month; in the NBC/Wall Street Journal survey, he led by 11 points.
The Quinnipiac poll also found that voters, by large margins, believed Mr. Biden would be better than Mr. Trump at handling a crisis (57 percent to 38 percent), handling health care (58-35), responding to the coronavirus (59-35) and addressing racial inequality (62-30). The margin of error was plus or minus 2.8 percentage points.
"Yes, there's still 16 weeks until Election Day, but this is a very unpleasant real-time look at what the future could be for President Trump," Tim Malloy, a Quinnipiac analyst, said of his organization's poll. "There is no upside, no silver lining, no encouraging trend hidden somewhere in this survey for the president."
Mr. Trump has consistently had higher approval ratings on economic issues than for his overall performance, and he has made economic appeals a centerpiece of his pitch to voters. Especially as the pandemic increases in political relevance he badly needs that economic approval to bolster him. According to Quinnipiac, 53 percent of registered voters had either contracted Covid-19 or personally knew someone who had, and 62 percent said they believed Mr. Trump was "hurting rather than helping" efforts to combat the pandemic.
His campaign clearly understands that fact: On Wednesday, Vice President Mike Pence sought to portray Mr. Biden as a threat to the economy.
On a conference call with reporters, Mr. Pence promoted the Trump administration's economic record, criticized Mr. Biden for proposing tax increases and suggested that Mr. Biden's policies were "being driven by the radical left."
"If the American people were to elect Joe Biden," he said, "it would devastate our economy."
Hackers target Biden with a Bitcoin scam.
Mr. Biden was one of several public figures whose Twitter accounts were breached on Wednesday by hackers promoting a Bitcoin scam.
A tweet sent from Mr. Biden's account at 5:22 p.m. said that for the next 30 minutes, he would double any amount of Bitcoin sent to a specific account: "If you send $1,000," the tweet read, "I will send back $2,000."
Identical tweets were sent from the accounts of Bill Gates, Elon Musk, former President Barack Obama and others.
Twitter locked down Mr. Biden's account "immediately following the breach and removed the related tweet," his campaign said in a statement. "We remain in touch with Twitter on the matter."
Republicans shift their focus to Senate fights in Georgia.
ImagePresident Trump spoke with Representative Doug Collins, right, and Representative Rick Allen as he arrived at Hartsfield-Jackson Atlanta International Airport in Georgia.Credit...Doug Mills/The New York Times
With one contentious intraparty Senate battle behind them in Alabama, Republicans are now looking next door to Georgia, where Mr. Trump spoke in Atlanta on the rebuilding of America's infrastructure. The state has two Republican senators who are trying to keep their seats — Kelly Loeffler and David Perdue — even as Mr. Trump's own political standing in the state appears shakier than ever.
Georgia has started drifting away from Mr. Trump in recent weeks, the latest sign of how imperiled his re-election hopes are — and how his unpopularity is endangering his party's chances of holding onto the Senate. In 2016, he won the state by five percentage points. But a series of recent polls have shown that a tight race is developing between Mr. Trump and Mr. Biden. Some polls, including one released by Fox News late last month, have shown Mr. Biden beating the president in the state.
At the infrastructure event, Mr. Trump recognized both senators and praised them. He called Mr. Perdue "a very, very special man" who has done "a phenomenal job," and he described Ms. Loeffler as "a woman who's come in and done a great job," adding that "she has been so supportive of me and the agenda."
The fact that Mr. Trump would feel the need to visit to Georgia, instead of one of the states he so narrowly won in 2016, is further evidence of how his mishandling of the coronavirus and failure to alleviate the country's anger over racial inequality have left him vulnerable.
Georgia Democrats sought to frame the Trump visit as the latest evidence of his mishandling of the coronavirus. Stacey Abrams, who narrowly lost the disputed 2018 governor's race to Brian Kemp, said Wednesday the president has proved himself incapable of handling the pandemic.
Latest Updates: 2020 Election
Updated 2020-07-21T01:54:13.926Z
Led by Nancy Pelosi, Democrats released a letter stating they were 'gravely concerned' that Congress was being targeted.
Georgia Democrats choose Nikema Williams, the state party chairwoman, to succeed John Lewis in the House.
Biden, in detailing his thoughts on virus aid, says Trump has 'turned his back' on the problem.
See more updates
"We know that Trump's incompetence and failures and his coronavirus response is just the latest in a three-year chain of actions that have disproportionately hurt African-Americans as well as Latinos and Asians in the United States, and particularly here in the state of Georgia," Ms. Abrams told reporters on a video conference call. "His incompetence and his failures have inflicted disaster after disaster on African-Americans, and that's never been more apparent than in the last several months."
a The backdrop for Mr. Trump's visit is a fight between two Republicans who are competing for the Senate seat that was held by Johnny Isakson until his retirement late last year. Ms. Loeffler, who was appointed by Mr. Kemp to fill the vacancy, has to stand for election this year. But Representative Doug Collins, who represents the northern part of the state in Congress, is running against her. Mr. Trump also recognized Mr. Collins at the infrastructure event, calling him "an incredible spokesman, an incredible man and friend."
Ms. Loeffler is backed by the Republican leadership but has baggage: She faces questions about stock trades she made soon after being briefed about the threat of the virus. Mr. Collins, who has been an ally to the president as a House member, has pitched himself as the candidate who would be most faithful to Mr. Trump's agenda. The president has not made an endorsement in the race.
Then there is the matter of Georgia's other senator, Mr. Perdue, who is up for re-election. His seat was once considered safe, but Republican strategists say they are increasingly worried about losing to the Democratic nominee, Jon Ossoff.
The Trump campaign releases a dark TV ad featuring misleading claims.
A new ad from the Trump campaign paints a dystopian future if Mr. Biden wins in November, stoking division and fear as it repeatedly mischaracterizes Mr. Biden's position on police reform.
Hewing to a strategy that dates back to his first campaign ad in 2016, which falsely depicted immigrants as violent criminals, the new ad comes as Mr. Trump trails the former vice president in several national and battleground state polls, spurring him to reach for additional lines of attack.
The president has been whipsawing from seemingly divergent — and even contradictory — messages, including attempting to paint Mr. Biden as weak on crime while also attacking him for his role in the 1994 crime bill, which critics say led to over-policing and mass incarceration. He's repeatedly tried to portray Mr. Biden as a "radical" left-wing candidate, despite Mr. Biden's decades-long career as a moderate Democrat.
The scattershot criticism in the ad mimics Mr. Trump's hourlong, meandering stream of consciousness remarks at the White House yesterday, when a scheduled news conference quickly morphed into a directionless attack on Mr. Biden. Mr. Trump touched on China, the coronavirus, the Paris climate change accord, his friendship with the president of Mexico, the death penalty, schools and crumbling highways. And more.
The ad begins with a scene from a fictionalized police station, empty with phones ringing off the hook, before scenes of violence and unrest from recent protests flicker across the screen. A narrator warns of "radical left-wing mobs" and asks, "who will be there to answer the call when your children aren't safe?"
The ad mischaracterizes multiple statements from Mr. Biden. Misleading editing makes it appear that Mr. Biden is saying "yes" to defunding the police, using footage from an interview with the liberal activist Ady Barkan. Asked by Mr. Barkan if "we agree that we can redirect some of the funding," Mr. Biden, who has saidrepeatedly does not support defunding the police, replied: "Yes. Absolutely."
The ad also attempts to absolve Mr. Trump for "violent crime exploding" and somehow blame Mr. Biden, who holds no elected office at the moment. The ad points to rising shootings in Chicago that have killed multiple children over summer weekends.
Mr. Trump has poured money into television ads in July, having spent $27 million in the past two weeks, with at least $7 million more in reservations for the rest of the month. Mr. Biden, by comparison, has spent $9 million so far in July, with roughly another $4 million in reservations, according to Advertising Analytics, an ad tracking firm.
Biden hints at his timeline for picking a running mate.
ImageFormer Vice President Joseph R. Biden Jr. spoke in Wilmington, Del., on Tuesday.Credit...Kriston Jae Bethel for The New York Times
Mr. Biden, who has been unusually open about his search for a running mate, said in a new interview that he was "getting closer" to finding one, shedding fresh light on his time frame.
"The background checks that have been done are coming to a conclusion within the next week to 10 days," he said in an interview with 12 News, a Phoenix TV station, that aired Tuesday. He and his team, he said, will "narrow down the list, and then interview those folks that are left on the list."
Mr. Biden has said he hopes to announce a running mate by early August.
He said in an interview with 12 News that he was looking for someone who "shares the same value set I have and is going to be an ally in making sure that we get things done."
Here's a list of contenders thought to be under consideration.
In the interview, and in another he gave to a CBS affiliate in Charlotte, Mr. Biden — who has faced criticism over his work on the 1994 crime bill, which many experts associate with increased mass incarceration — also defended his record, while calling for the police to be held to a higher standard now.
Asked in the Phoenix interview how his thinking on crime had changed since the 1990s, Mr. Biden replied: "Well, it hasn't changed a whole lot in the sense that I don't think we should be defunding police departments. I think we should be holding police departments responsible."
But he said that the nation, rocked all summer by an outcry over police brutality and racism, needed a "wake-up call" to end racial injustice and overhaul the criminal justice system.
"There's a lot we've learned," he said. "It's important that we make sure that we have decency and honor in the way in which we conduct our politics and conduct policing."
A poll shows Biden 13 points ahead of Trump in Pennsylvania, powered by a lead among older voters.
ImageA polling station in Philadelphia during the primary elections in June.Credit...Mark Makela for The New York Times
Mr. Biden leads Mr. Trump 53 percent to 40 percent among registered voters in Pennsylvania, the Democrat's largest lead in any public poll of the state this year, according to a Monmouth University poll released Wednesday.
The poll shows Mr. Biden with a 10-point lead among voters 65 and older, a stark reversal from Mr. Trump's 10-point victory among the same demographic in 2016.
It also shows that while Mr. Biden has consolidated support from virtually every Democratic voter surveyed — just 1 percent oppose him — Mr. Trump is bleeding support among Republicans, 12 percent of whom back Mr. Biden. In a state that four years ago was decided by fewer than 45,000 votes out of more than 6 million cast, such intraparty defections could doom a candidacy.
Mr. Biden's strength among older voters poses a significant risk to Mr. Trump outside of Pennsylvania. Key battleground states such as Arizona and Florida have disproportionate populations of retirees, who normally tend to vote Republican. If Mr. Biden and Democrats win a majority of older voters this fall, that could spell disaster for Republican candidates down the ballot, too.
Despite Mr. Biden's commanding lead, the poll found Pennsylvania voters, by a slight margin, believe Mr. Trump will carry the state, 46 percent to 45 percent. That's because 57 percent of those polled said they believe there are "secret voters in your community who support Donald Trump but won't tell anyone about it."