US election 2020 live results: Joe Biden pulls ahead in Pennsylvania and Georgia - latest news
Category: News & Politics
Via:
jbb
•
3 weeks ago
•
19 comments
By:
Stacey Abrams (Telegraph)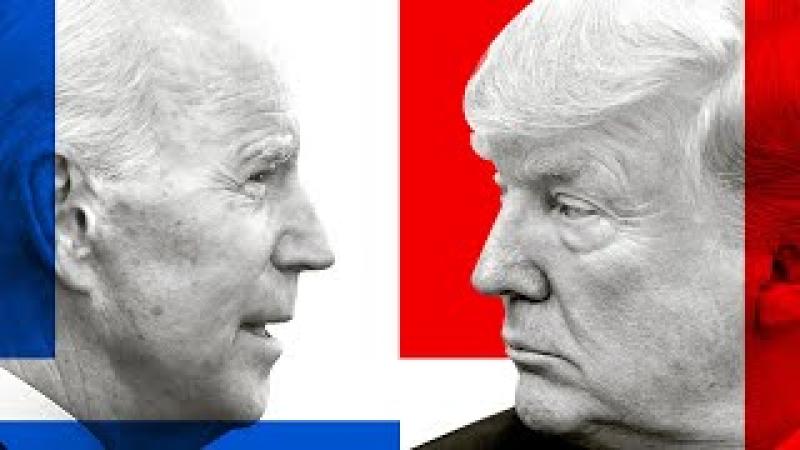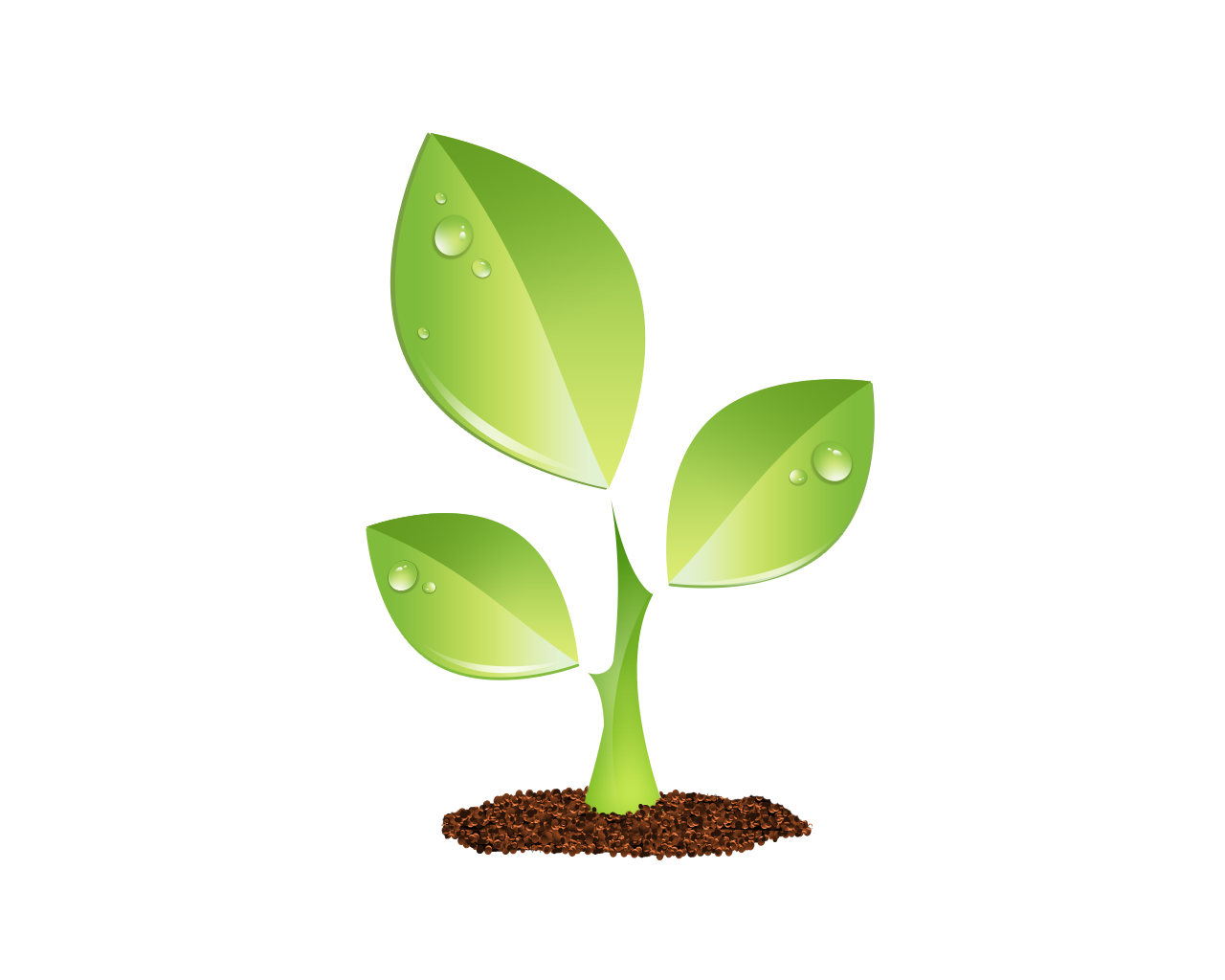 S E E D E D C O N T E N T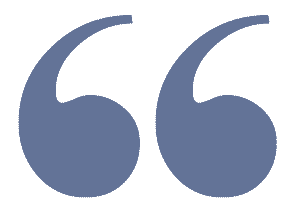 Democratic nominee Joe Biden has taken the lead in both Pennsylvania and Georgia, two key states vital in the final push for the White House.
Winning Pennsylvania would push Mr Biden beyond the 270 electoral votes needed.
But, the race is by no means over: votes still need to be counted in both states, and the advantages of 5,987 votes in Pennsylvania and 1,096 in Georgia are razor thin.
As Mr Biden edges closer to the finish line, Donald Trump has doubled down on his campaign against the voting system.
The president accused the Democrats of "shenanigans" when the mail-in voting count began tipping the scales on Thursday.
"They are trying to rig an election," Mr Trump said from the podium of the White House briefing room. Several TV news networks cut away from the president's address.
The other key states of Nevada and Arizona are still counting.
View more!
Follow the latest updates below.
02:11PM Where key states stand for Biden
Right now, Joe Biden is ahead in four key states:
Pennsylvania - 5,987 votes
Georgia - 1,096
Nevada - 11,438
Arizona - 47,052
02:05PM Trump has no path to White House without Pennsylvania
As Joe Biden takes the lead in Pennsylvania, Donald Trump's path to the White House looks more uncertain than ever.
The Trump campaign's entire election relies on developments in the state: Mr Trump will be unable to gain the 270 electoral votes needed without the state's 20.
As things stand, Mr Biden has 253 electoral votes. A Pennsylvania victory would push him over the edge.
Projections are pending in five key states: Nevada, Arizona, Georgia, North Carolina and Alaska.
Mr Biden has the upper hand in Arizona, Georgia and Nevada, while the president claims Alaska and North Carolina so far.
01:52PM BREAKING: Biden leads in Pennsylvania
Democratic nominee Joe Biden has pulled ahead in the Pennsylvania race, meaning he now has the advantage in four key states.
Mr Biden leads Donald Trump by 5,987 votes in the state.
Pennsylvania just dropped 30,000 mail-in votes cast by Philadelphia, with Mr Biden winning 27,396 votes - 87 per cent of the share.
Mr Biden has 49.4 per cent, while Donald Trump is close behind with 49.3 per cent.
Voting continues in the state, so a win for Mr Biden remains uncertain.
01:51PM Stacey Abrams: Biden's secret weapon in Georgia
If Georgia does go blue for the first time since 1992, it will be in large part thanks to a mammoth effort led by Stacey Abrams, reports Venetia Rainey.
Seen as part of Joe Biden's inner circle and a potential frontrunner for a position in his cabinet - if he wins - the law graduate, tax attorney and legislator was propelled to fame when she ran for governor of the Peach State in 2018. Her bid was backed by Oprah and John Legend.
Ms Abrams narrowly lost the race against Republican Brian Kemp amid allegations of racially motivated voter suppression. It was a formative experience. She has since moved heaven and earth to boost voter registration in Georgia, particularly among non-white communities.
Stacey Abrams is seen as part of Joe Biden's inner circle credit: AFP
Ms Abrams is now one of the US' pre-eminent voting rights activists and recently featured in a documentary about voter suppression. Through the nonprofit Fair Fight that she set up, she has helped register an estimated 800,000 new voters since 2018, 45 per cent of which are reportedly under 30 and nearly 50 per cent of which are people of colour.
She was considered and vetted for the post of vice president and even flirted with the idea of running for president at one point.
If Georgia's 16 electoral votes do end up going to Mr Biden, it will be a vindication of her efforts to get Democrats to take seriously the prospect of victory in the traditional red state, which is experiencing dramatic demographic change.
"Back in 2019, I met with every major candidate who was running for president and I had two messages," she told Politico. "One, voter suppression is real and it's one of the reasons that we lost across the country. But two, Georgia is a competitive state and it would be malpractice to not pay attention. Luckily both of those messages broke through."
01:38PM All eyes on Pennsylvania
Good morning from Josie Ensor in Philadelphia, who gives us the latest from the all-important state of Pennsylvania.
Donald Trump's lead over Joe Biden shrunk to 18,000 votes overnight. Pennsylvania election officials announced in the early hours of this morning that there are nearly 164,000 mail ballots left to count across the state.
So far the mail ballots so far have been breaking 76 per cent to Mr Biden and 23 per cent to Mr Trump. Philadelphia, a traditionally blue city, has 50,000 left to count and says it will update us any minute.
Allegheny County, which covers another blue city, Pittsburg, is due to start counting again at 9am local (2pm UK time). It's possible in the next batch that Mr Biden takes the lead here for the first time.
Once he overtakes the president, he could then be projected to win if the lead is convincing. With 20 electoral votes that would be enough for Mr Biden to win the election.
01:26PM The US media reacts
Another day, another round-up of how the US media reacted as the election hangs in limbo.
The front page of the Miami HeraldThe New York TimesThe Wall Street Journal USA TodayThe Washington Post
01:13PM Trump under fire for YMCA dance
Donald Trump was criticised for his "massive and unauthorised" use of the Village People's song YMCA by the son of one of the band's founding members.
Jonathan Belolo, son of the late musician Henri Belolo, criticised the president for using the song in campaign videos. On the day of the election, Mr Trump shared a video featuring clips of him dancing at campaign rallies while the song played in the background.
Jonathan, who is also the president of Scorpio Music, said: "The beneficiaries of (band co-founders) Messrs Jacques Morali and Henri Belolo, like the company Scorpio Music, owner of the work, discovered with amazement this illicit appropriation, which is more for partisan and electoral purposes of Donald Trump, which they would never have accepted."
"This infringing use of the YMCA work will therefore be the subject of a complaint in the next few days, both in France and in the United States, against any initiator or accomplice of what constitutes outright theft of the property of others."As of now, they are banning anyone from disseminating the contentious video in question without their authorisation."
12:58PM Pennsylvania update expected any moment
An updated vote count in Pennsylvania is expected very soon, according to officials.
Joe Biden is behind Donald Trump by around 18,00 votes currently, but this advantage has been shrinking as mail-in votes are counted.
So far, 76 per cent of mail-in ballots have gone to Mr Biden, while 23 per cent favour Mr Trump
As mail-in ballots cut into Mr Trump's lead, Philadelphia demonstrators danced. Two people wearing postal box costumes bounced to pulsating music while carrying a banner that read, "The battle isn't over."
Activists dressed as the White House, Philadelphia City Hall and the United States Postal Service mailboxes stand on a street in Philadelphia credit: REUTERS
Others, backed by a live drum corps, marched behind the sign, "Union members fight to count every vote."
Trump activists waved flags and carried signs saying, "Vote stops on Election Day," and "Sorry, polls are closed." Biden backers showed their support for the civil servants who were at work inside.
"We can't allow the ballot counters to be intimidated," said Bob Posuney, 70, a retired social worker. "We're not going to create a disturbance, or get anybody hurt."
12:45PM America's virus hotspots overwhelmingly voted for Trump
America's virus hotspots overwhelmingly voted for Donald Trump, with the vast majority of the worst affected counties backing the Republican candidate, according to research.
A review by Associated Press of the 376 counties in America which have the highest number of new cases per head found that 93 per cent of them voted for Mr Trump this week.
Many of the hotspots currently bearing the brunt of America's autumn surge in cases are rural counties of states such as Montana, the Dakotas, Nebraska, Kansas, Iowa and Wisconsin.
Covid precautions such as mask-wearing social distancing have been less well observed in such areas and they have been badly hit by the latest surge in cases.
America's acute political polarisation over public health measures has been credited with worsening the pandemic in the country. Voters went to the polls starkly divided on Mr Trump's response to the coronavirus pandemic.
Ben Farmer has the full story here.
12:30PM In pictures: the election as it stands
View more!
12:14PM Trump's diminishing hopes, unpacked
US Editor Ben Riley-Smith has this on where we are:
Good morning from Washington DC. Residents in America's capital went to bed on Wednesday evening awaiting results from the five key battleground states.
They wake on Friday… awaiting results from the five key battleground states.
However not everything is the same. Joe Biden has, of course, taken the lead in Georgia, cementing a trend in the last 36 hours of him closing on Donald Trump.
Let that sink in for a moment. A Deep South state that has not voted for a Democratic president for 28 years may well have just turned on Mr Trump.
The reason partly is turnout. Five million people voted there this cycle. That was around 4.1 million in the 2016 election - a staggering jump. It reflects a big Democratic voter registration drive.
It is not over of course. Mr Trump could still yet win Georgia - Mr Biden leads by only around 1,000 votes. The president perhaps needs pro-Trump military ballots outweigh postal votes.
In the other states it is a bleak picture for the White House. Take Pennsylvania. Given its large electoral college vote if Mr Biden wins that state alone, he is president (barring the courts overturning results).
Mr Trump is around 18,000 votes ahead. But there are around 160,000 votes being counted. A big chunk of those - 50,000 - are from the Democratic stronghold of Philadelphia.
CNN just went through the numbers on their infamous 'magic wall', seeing where outstanding votes were from. They speculated Mr Biden could end up some 60,000 votes ahead there.
But even if we presume somehow the president reverses the trend in those two states, retaking the lead in Georgia and holding off in Pennsylvania, he still needs more wins.
Mr Trump is widely expected to take North Carolina. The Biden camp sounded downbeat about that state on their briefing call yesterday, even while not giving up hope.
So that leaves Arizona and Nevada. Mr Biden is ahead in both, 47,000 in the first and 11,000 in the second. Here Mr Trump is catching up - the reverse of the Georgia and Pennsylvania trend.
Are there enough votes to take the lead? Perhaps. But it comes down to postal ballots again. Mr Biden does better in mail-in ballots across the board and they are counted near the end.
So, Mr Trump has to hold Pennsylvania (he is just ahead), retake the lead in Georgia (he is just behind), win North Carolina (as expected) and overtake Mr Biden in either Arizona or Nevada.
That is a tough ask.
12:00PM Protests erupt across the country
Thousands of people took to the streets across the US as protesters from Arizona to Pennsylvania fought over whether votes should continue to be counted in the hotly contested election.
Supporters of Donald Trump chanting, "Stop the count!" descended on a ballot-tallying centre in Detroit on Wednesday night, while across the country hundreds of voters shouted the exact opposite - "Count my vote" - in Philadelphia, in a sign of how fraught the election has become.
Pro-Trump protesters repeated the president's demand to stop tallying absentee ballots, which he says have been "corrupted" without providing any evidence.
11:51AM What you need to know about Georgia
Thousands of uncounted ballots - many in counties where Democrat Joe Biden was in the lead - make the Georgia contest too early to call.
The secretary of state's office said Thursday that 18,936 absentee ballots still needed to be counted in seven counties.
This total does not include provisional ballots and absentee ballots that have to be "cured" before being scanned. Ballots cast before Election Day by military voters and citizens living overseas and received by 5pm Friday also will be tallied.
There is a potential that the race could go to a recount. Under Georgia law, if the margin between Mr Biden and Mr Trump is under half a percentage point, a recount can be requested.
Georgia has long been a Republican stronghold. Voters there have not swung for a Democratic presidential candidate since Bill Clinton in 1992. Mr Trump beat Hillary Clinton there by 5 percentage points in 2016, and the state's government is dominated by the GOP.
But the party's grip has loosened. As older, white, Republican-leaning voters die, they are being replaced by a younger and more racially diverse cast of people, many of whom moved to the booming Atlanta area.
Overall, demographic trends show that the state's electorate is becoming younger and more diverse each year.
Read more here.
11:37AM Election officials worried for staff safety
Election officials in several states say they are worried about the safety of their staff amid a cascade of threats and protesters responding to Donald Trump's baseless insistence of widespread voter fraud.
"This is a case when they are trying to steal an election, they are trying to rig an election," the president said.
The National Guard defends City Hall in response to protests by Trump supporters, Philadelphia, Pennsylvania credit: Shutterstock Demonstration supporting Trump in Miami, Florida credit: Shutterstock
Groups of Trump supporters have gathered at vote tabulation sites in Phoenix, Detroit and Philadelphia, decrying counts that showed Joe Biden leading or gaining ground.
While the protests have not been violent or very large, local officials were exasperated and concerned by the relentless accusations.
11:23AM What you need to know right now
Democratic presidential candidate Joe Biden took a narrow lead over President Donald Trump in the battleground state of Georgia early today, putting the White House within his reach as it and other undecided states continued to count votes. Here is everything you need to know:
As it stands, both Mr Trump and Mr Biden still have a pathway to victory and the race is too close to call.
There are no immediate results in the states of Pennsylvania, Nevada, Arizona, Georgia, and North Carolina.
Trump backers are ramping up demonstrations against an election they believe was rigged or being stolen.
Mr Trump's campaign lost court rulings in the closely contested states of Georgia and Michigan on Thursday as it vowed to bring a new lawsuit challenging what it called voting irregularities in Nevada.
ABC, CBS and NBC were among US networks that chose to cut away and fact-check Mr Trump during a 16 minute statement from the White House.
Philadelphia police said on Friday they were investigating an alleged plot to attack the city's Pennsylvania Convention Center where votes are being counted.
A federal judge denied an emergency request from Trump's campaign on Thursday to stop ballot counting in Philadelphia so long as Republican observers were not present.
Swedish climate activist Greta Thunberg hit back at Trump on Twitter late on Thursday saying the president should "chill" about the election. ​
11:08AM Philadelphia count update expected within next hour
An update on the vote count in Philadelphia is expected within the "next hour or two" according to the city's commissioner.
"We have been counting for the past several hours. And I expect you'll see another update in the next hour or two," Al Schmidt told CNN.
Donald Trump is currently 18,229 ahead in Pennsylvania, but Philadelphia is likely to lean towards the Democrats. If Joe Biden wins Pennsylvania he wins the presidency.
National Guard members stand guard near Philadelphia City Hall after police probing an alleged plot to attack vote counting venue credit: REUTERS
A total of 50,000 votes are left to count in the state's largest county and urban area, with 306,000 mail-in votes tallied so far.
"The counting in Philadelphia has continued uninterrupted from the beginning. We had a brief pause yesterday for about two hours as a result of some litigation, but it's just critically important that we continue counting every eligible vote cast by voters in Philadelphia."
10:54AM What are the recount rules in key states?
The presidential race still remains too close to call as votes as counted in key states. The exceptionally thin margins between the two candidates in many of these states could mean voting recounts - but what are the rules?
Georgia - Nominees can request a recount if the margin is lower than 0.5 percent of votes cast. This request must come within two days of the result being certified. So far, this could be on the cards for Georgia as the race tightens.
Arizona - State law requires a recount if the gap between the two candidates is the same as to or lesser than one-tenth of 1 per cent of the total number of votes cast. Currently, it doesn't look like this will be necessary.
Pennsylvania - Recounts are required by law if the winner is 0.5 per cent or lower ahead. This would need to be ordered by 5pm on November 12, then completed by November 24.
Nevada - It's down to the loser to demand a recount here, but if the recount confirms they lost the financial cost is their responsibility.
Michigan - A compulsory recount happens if fewer than 2,000 votes divide the candidates. Nominees can also ask for a recount if they allege fraud or a mistake, but this request must be made with 48 hours of the end of the count.
Wisconsin - If the margin is lower than 1 per cent, both candidates can request a recount. The request must be made by 5pm the next working day.
10:38AM Broadcasters cut away from Trump live on air
ABC, CBS and NBC were among US networks that chose to cut away and fact-check Donald Trump during a 16 minute statement from the White House.
Mr Trump took no questions from reporters after his statement during which he made unsubstantiated claims about voter fraud and winning undeclared states.
Read more here: Major American TV networks cut off Donald Trump mid-speech​
10:23AM China revels in US chaos
In China, state media has revelled in the chaos and conflict erupting across the US as vote tallies slowly roll in, reports China correspondent Sophia Yan.
A range of pieces delight in painting a picture of a crumbling America. Indeed one columnist in a state news outlet proclaimed: "Hopeless America."
"The US presidential election has seriously impacted Covid-19 prevention, resulting in an untold negative influence," crowed a state newspaper editorial, going on to ridicule the US for politicising public health rather than relying on scientists.
"It is not too much to describe the situation as unbelievable," the piece goes on. "The US' epidemic fight and its election have set a terrible example to the world…. The entire US system of decision making has gone wrong."
"The US has to some extent degraded," announced another Chinese state media editorial, ticking off a list of problems: racial tensions, pandemic, politics. "This is the conclusion."
China's state broadcaster beamed footage showing President Donald Trump's supporters trying to break into polling stations, while chanting, "Stop the count!"
Another state newspaper editorial took the opportunity to remind the public that democractic elections have "obvious drawbacks " and "splits US society" and that such a political system had no place in China.
For China's ruling Communist Party, it plays well to portray the US as a country in turmoil with leadership that cannot get a grip on the pandemic, or its people.
Doing so boosts Beijing's image at home and abroad - compared to the US, China seems rather tame with only a handful of daily coronavirus infections and no political turmoil. That, of course, is only what's visible on the surface.
Privately some Chinese grumble about a lack of privacy with detailed contact tracing, while a few brave citizens have filed lawsuits to seek reparations from the government, whose cover-up of the pandemic, they say, led to the untimely death of loved ones.
Still, it's no surprise that Beijing has seized an opportunity to gloat over the troubles of the US, a superpower that generations of Chinese had before admired.
10:08AM Biden leads in three of four key states
As things stand, Joe Biden is ahead in three of the four key states:
Georgia - 917 votes
Nevada - 11,438
Arizona - 47,052
Votes are still being counted, and Donald Trump is currently 18,229 ahead in Pennsylvania.
10:00AM Greta Thunberg hits back at Trump
Swedish climate activist Greta Thunberg hit back at Donald Trump on Twitter saying the president should "chill" about the election, a riposte to his tweet last year mocking the teenager over what he called her anger management issues.
Commenting on Mr Trump tweeting "STOP THE COUNT!" on Thursday, 17-year-old Ms Thunberg tweeted: "So ridiculous. Donald must work on his Anger Management problem, then go to a good old fashioned movie with a friend! Chill Donald, Chill!"
The tweet has been liked 1.2 million times so far and re-tweeted 266,000 times.
Mr Trump took to Twitter in December last year after Ms Thunberg was named Time's Person of the Year for 2019, mocking the 17-year-old in exactly the same manner for her impassioned pleas to governments to act to stop global warming.
"So ridiculous. Greta must work on her Anger Management problem, then go to a good old fashioned movie with a friend! Chill Greta, Chill!" Mr Trump wrote, commenting on a tweet from another person congratulating Thunberg on the Time prize.
09:46AM Arizona protests take alarming turn
Vote count protests in Arizona took an alarming turn last night after the far-Right shock jock Alex Jones called on jubilant supporters to be prepared for "war", reports Laurence Dodds.
It was the second night of pro-Trump demonstrations outside the election centre in Maricopa County, with the crowd swelling to several hundred. But the temperature had clearly risen since Wednesday as some protesters chased away counter-protesters.
Addressing the crowd, Mr Jones said: "If they want a fight they'd better believe they've got one... they will be hiding, they will pay, they will be destroyed." Many joined him in chanting "1776", a reference to the American Revolution.
Elected Republicans in the state government tried to quench the fire. Mark Brnovich, Arizona's attorney general, announced that he was "confident" that the "sharpiegate" conspiracy theory was not true, while governor Doug Ducey urged voters "not [to] jump to conclusions".
Joe Biden's lead here has been shrinking further with each new tally of votes. At one point Mr Trump was on track to surmount the gap, but his gains have slowed since then.
09:32AM BREAKING: Biden takes lead in Georgia
Joe Biden has pulled ahead in Georgia by 917 votes - but the race is not yet over.
Votes are still being counted in the state, meaning the race could continue to be exceptionally close.
As things stand, Mr Biden has 49.39 per cent ( 2,449,371 votes), while Donald Trump has 49.37 per cent ( 2,448,454 votes).
Georgia is a vital state for the president, who needs to win more of the remaining states than Mr Biden in order to grab the presidency.
If Joe Biden wins Georgia he will have 269 of the electoral votes - a razor thin margin.
09:20AM A path to victory for both candidates
As it stands, both Donald Trump and Joe Biden still have a pathway to victory. Here are the states they need to win to gain the presidency:
Joe Biden: Mr Biden's fate hinges on his ability to win two of either Georgia, Arizona, North Carolina or Nevada. He can also win with a victory in Pennsylvania.
Donald Trump: The president's road is a little tighter. He needs to win three of either Georgia, Arizona, Nevada and North Carolina, as well as Pennsylvania.
09:11AM In pictures: the never-ending election night
Time has swung from Monday to Friday in one never ending swoop: Americans continue to hang in no-man's land days after the election. As the race stretches on, protests have broken out across the country with citizens voicing their frustrations.
A person opposing the re-election of US President Donald J. Trump waves an upside-down US national flag at Black Lives Matter Plaza near the White House in Washington credit: Shutterstock A supporter of President Donald J. Trump wears a mask of vice-president Joe Biden as he attends a protest outside the vote counting center in Philadelphia, Pennsylvania credit: Shutterstock Trump supporters demonstrate against the election results in Detroit credit: AP A man wearing a protective face mask with the message "Vote" takes part in a rally outside of the Philadelphia Convention Center credit: REUTERS Supporters of US President Donald Trump gather for a protest about the early results in the Westchester neighborhood in Miami, Florida credit: REUTERS
08:54AM Biden victory will lead to Israel-Iran escalation, claims minister
An Israeli minister has claimed that a Joe Biden victory would lead to an outbreak of war with Tehran due to his softer stance on the Iran nuclear deal, reports James Rothwell, Middle East correspondent.
Tzachi Hanegbi, the Israeli minister for settlements, claimed on Wednesday night: "Biden has said openly for a long time that he will go back to the nuclear agreement.
"I see that as something that will lead to a confrontation between Israel and Iran." He added: "If Biden stays with that policy, there will, in the end, be a violent confrontation between Israel and Iran."
Israel strongly opposed the Obama-era nuclear deal, which lifted sanctions in return for an end to Tehran's nuclear programme, and was delighted when President Trump withdrew from the accord in 2018.
Mr Biden has vowed to adopt a tough stance on Iran, the arch-enemy of both Israel and the United States, but says he wants to pursue a "smarter" and "better" deal to curb the regime's nuclear programme.
08:41AM Donald Trump Jr: Trump will fight every election battle 'to the death'
Donald Trump Jr delivered a strong statement in support of his father, the US President, who is battling for a second term against Democratic hopeful, Joe Biden.
Speaking in Georgia, where the vote margin is on a knife edge, Trump Jr said the Democrats are used to dealing with a Republican Party "without a backbone".
08:20AM Georgia hangs in the balance
Tens of thousands of still-uncounted ballots - many in counties where Democrat Joe Biden was in the lead - are what's making the Georgia contest between the pair too early to call.
Georgia is a must-win state for Donald Trump, who has a narrower path to victory than Biden.
Mr Trump prematurely declared he was winning it early Wednesday morning. Yet by early Friday his lead over Biden had narrowed to less than 700 votes.
The secretary of state's office said Thursday that 18,936 absentee ballots still needed to be counted in seven counties.
The 2020 Presidential Election result remains undetermined credit: Shutterstock
That did not include provisional ballots and absentee ballots that have to be "cured" before being scanned. Ballots cast before Election Day by military voters and citizens living overseas and received by 5pm (ET) Friday also will be tallied.
There is a potential that the race could go to a recount. Under Georgia law, if the margin between Biden and Trump is under half a percentage point of difference, a recount can be requested.
Georgia has long been a Republican stronghold. Voters there haven't swung for a Democratic presidential candidate since Bill Clinton in 1992 - but this year could buck the trend.
08:05AM Biden takes to Twitter to urge calm
Democratic nominee Joe Biden spent Thursday trying to ease tensions and project a more traditional image of presidential leadership via Twitter.
07:55AM What you need to know this morning
Good morning and welcome back to another day of election madness. As it stands, here is everything you need to know:
No immediate results in the states of Pennsylvania, Nevada, Arizona, Georgia, and North Carolina.

Joe Biden has 253 of the electoral college votes, bringing him closer than the 270 needed than Donald Trump, who tails with 214.

Mail-in voting and delays relating to the pandemic have kept the race razor thin.

A win in Pennsylvania and two of the four remaining states would be enough to push Mr Biden over the edge.

Mr Trump would need Pennsylvania and three of the remaining states.

In Pennsylvania, Mr Trump's lead has slipped to about 18,000 votes. We could get a result from the state by the end of the day.

Mr Trump holds miniscule edge in Georgia, just 700 votes ahead of Mr Biden. Results could come soon, but with 98 per cent of the vote already counted, a narrow victory may cause a recount.

Mr Biden leads in Nevada by 11,000 votes. The next batch of results is expected to be announced around noon Eastern on Friday, but the state will accept votes arriving as late as November 10.

In Arizona, where Mr Biden leads by around 47,000 votes, Maricopa county will post its next report on Friday at 11am ET.

A senior official in the Trump administration said Mr Trump does not plan to concede in the event of a Biden victory, according to CNN.

Former White House chief of staff Mick Mulvaney has predicted Mr Trump will be back for 2024 if he loses.
07:38AM The Nevada conundrum
What exactly is happening in Nevada? Even Nevada doesn't seem to know, reports Laurence Dodds.
First the Trump campaign held a press conference that claimed, without offering any basis, that as many as 10,000 illegal ballots had been cast by dead people, outside residents and other ineligible voters.
Then Republicans dropped an earlier lawsuit after agreeing a settlement with local officials that gave poll watchers expanded observation rights. A judge in that case had flatly said there was no evidence of any improper counting.
And then, late last night, the Trump campaign resurrected those claims in a new federal complaint attempting to halt the count in Democrat-friendly Clark County, which includes Las Vegas and is still chewing through about 63,000 ballots.
Nevada has permissive voting and registration laws that make it easy for citizens to have their say. The flipside is that there is no shortcut to a decisive tally, meaning the state could remain a nail-biter for days yet.
07:12AM Why we don't have a winner in Pennsylvania
A winner in the battleground state of Pennsylvania is yet to be called because there were hundreds of thousands of votes left to count Thursday.
Pennsylvania is among a handful of battleground states Donald Trump and Joe Biden are narrowly contesting as they seek the 270 electoral votes needed to win the presidency.
Mr Trump, who held a 675,000-vote lead early Wednesday, prematurely declared victory in the state.
"We're winning Pennsylvania by a tremendous amount. We're up 690,000 votes in Pennsylvania. These aren't even close. It's not like, 'Oh, it's close,"' Mr Trump said during an appearance at the White House.
But by early Friday his lead had slipped to about 18,000 votes, as mail-in ballots from across the state continued to be counted. The late counted ballots were overwhelmingly in Mr Biden's favor.
One reason for the tightening race: Under state law, elections officials are not allowed to process mail-in ballots until Election Day. It is a form of voting that has skewed heavily in Mr Biden's favor after Mr Trump spent months claiming - without proof - that voting by mail would lead to widespread voter fraud.
There is a possibility the race will not be decided for days. If there is less than a half percentage point difference between Biden and Trump's vote total, state law dictates that a recount must be held.
Democrats had long considered Pennsylvania a part of their "blue wall" - a trifecta that also includes Wisconsin and Michigan - that for years had served as a bulwark in presidential elections. In 2016, Trump won each by less than a percentage point.
06:52AM Comment: PM will be secretly hoping for a Biden victory
If Joe Biden finds himself in the Oval Office in January, he is expected to re-extend the hand of friendship to Europe which Donald Trump deliberately rescinded.
There is plenty of rebuilding to do, redefining relationships that became dominated by antagonism these past four years. The concern, however, is that Biden's friendliness will stop short of the UK.
Read Kate Andrews's full comment
06:27AM Philadelphia police probe alleged plot to attack vote counting venue
Philadelphia police said on Friday they are investigating an alleged plot to attack the city's Pennsylvania Convention Center, where votes from the hotly contested presidential election are being counted.
Local police received a tip about a Hummer with armed people driving up from Virginia with plans to attack the convention center, a police representative said.
Police took at least one man into custody and seized a weapon as well as the Hummer about which they had received a tip. No injuries were reported and no further details about the alleged plot were disclosed.
Read more: Donald Trump Jr calls for 'total war' as Republican rifts open over fraud claims
05:51AM 1,700 votes 'found at US Postal Service offices'
The US Postal Service has said about 1,700 ballots had been identified in Pennsylvania at processing facilities during two sweeps on Thursday and they were in the process of being delivered to election officials.
In a court filing on Friday, USPS said the ballots had been found at its Philadelphia processing and distribution centre. About 300 were found at the Pittsburgh processing centre, 266 at a Lehigh Valley facility and others found at other Pennsylvania processing centres.
Ballots must be received by Friday evening in Pennsylvania in order to be counted. The vote for the US president remains extremely close and Pennsylvania is one of the states that remains undecided.
The late counting of votes has been controversial in this election, drawing protests in Philadelphia:
05:27AM YouTube 'hosting debunked election claims'
At least nine popular YouTube channels promoted debunked accusations about voting fraud in the presidential race, according to Reuters.
The news agency found the channels, ranging from ones with 1,000 followers to more than 629,000, endorsing claims that fact-checking units at other organisations have deemed false or inaccurate.
YouTube, owned by Alphabet Inc's Google, has rules that forbid channels using its revenue-generation tools from making "claims that are demonstrably false and could significantly undermine participation or trust in an electoral or democratic process."
Google said it was reviewing videos from the nine channels as well as others and may suspend ads and membership sales, a penalty commonly known as "demonetisation", if violations are found.
05:20AM Actress 'breaks her arm while reading results'
Actress and activist Rose McGowan said she broke her arm after reading US election results while on the stairs.
The #MeToo campaigner shared a picture from a hospital bed in Mexico showing her with her left arm in a cast.
"Reading US election results while on the stairs bone break," McGowan wrote in the caption.
The actress, 47, used the opportunity to criticise the US healthcare system.
She said: "It cost 250 in Mexico for my emergency room visit, compared to a likely 10k hospital bill in California for the same accident.
"USA is not the land of the free, it's the land of the overcharged."
04:29AM Dispatch: On the ground in pivotal Arizona
If Joe Biden really does win Arizona, he will have air conditioning to thank, Laurence Dodds reports.
It was the arrival of smaller, more affordable cooling units in the Forties that allowed home-building in the Valley of the Sun - and unlocked a wave of migration within the US that may have helped flip this red state blue.
The votes were still being counted on Thursday night, and Mr Biden's lead had narrowed. But reversing it entirely would be a tall order for Mr Trump, and both the Associated Press and the Republican-supporting Fox News both called it for the Democrats.
If they were right, it would be the first such win since Bill Clinton in 1996, and only the second since 1948.
To even come that close reveals how much Arizona's electorate has changed in 10 years.
Read more: The chilling effect that gave the red state of Arizona a dose of the blues
Democrat Mark Kelly campaigned for a seat in the Senate credit: EPA
03:12AM Cruz claims counters are 'finding' Democrat votes
Amid deafening silence from many senior Republicans Ted Cruz has popped up on Fox News, Nick Allen reports.
Mr Cruz, who finished second to Mr Trump in the 2016 Republican primary race, was also on the legal team of George W Bush in the Florida "hanging chads" legal battle in 2000.
Mr Cruz offered some backing for the president, saying: "I'm a little frustrated that every time they shut the doors and turn out the lights they find more Democratic votes."
He said he had witnessed Democrats trying to "steal an election" in Florida 20 years ago.
"The answer is don't give them the chance," he said, adding that there was "unfortunately a partisan operation" going on with counts. He said: "The outcome I want to see is count every vote that is legally cast."
But he said observers should be allowed in. He said: "We need to get observers in there now."
Meanwhile, Newt Gingrich, the former Republican Speaker, told Fox News: "I'm the angriest I have been in six decades. You have a group of corrupt people who have contempt for the American people trying to steal the presidency.
"The Philadelphia machine is corrupt, the machine in Detroit is corrupt. You are watching an effort to steal the presidency of the United States. Are we just sheep?"
Mr Gingrich said the situation was "comparable to Lincoln and Gettysburg".
Read more: 'Steal the election': What happens next and can Trump stop Biden in the Supreme Court?
02:42AM Georgia tied
In the latest count in Georgia, Joe Biden and Donald Trump are neck and neck, with each of them on 49.4 per cent of the vote.
Mr Trump's lead has slipped to 1,902 votes with 99 per cent of the vote recorded.
Georgia has 16 electoral college votes.
Mr Trump must win Georgia to stay in the White House.
Trump supporters in Atlanta, Georgia are keeping the faith credit: GETTY IMAGES
02:31AM Court allows Pennsylvania count observers
In Pennsylvania, where Donald Trump is narrowly leading but Joe Biden is gaining, the Trump campaign and other Republicans have filed legal challenges.
An appeals court in Pennsylvania on Thursday ordered that Trump campaign officials be allowed to more closely observe ballot processing in Philadelphia, which led to a brief delay in the count.
A judge later in the day helped negotiate an agreement that a fixed number of observers from each campaign — up to 60 — could be admitted into parts of the city's ballot-counting area inside the Pennsylvania Convention Center.
02:28AM US networks have had enough
US news networks ABC, CBS and NBC all cut away from Donald Trump on Thursday as he spoke from the White House to make an unfounded accusation that the election was being stolen from him.
Mr Trump addressed the nation at a time when the evening newscasts are shown on the east coast of the US, after a day when the slow drip of vote counting revealed his leads in Pennsylvania and Georgia dwindling.
MSNBC host Brian Williams also interrupted the president.
Fox News Channel and CNN aired the president's full address, after which CNN's Anderson Cooper said Trump was "like an obese turtle on his back, flailing in the hot sun realising his time was over."
02:09AM Trump's Georgia lead disappearing
Donald Trump's lead is shrinking in the vital state of Georgia.
His lead is down to about 3,500, leading Joe Biden by 0.1 per cent.
Two hours ago, the president had a lead of more than 10.000.
Georgia is so important because a win for Mr Biden would all but take him to the White House.
View more!
Read more: Georgia 2020 election results: why Democrats are optimistic
02:01AM Former Trump adviser calls for officials to be beheaded
Twitter has banned an account associated with a former adviser to Donald Trump after he called for the beheadings of two federal officials, Margi Murphy reports.
Steve Bannon said he wanted to put the heads of FBI director Christopher Wray and the US pandemic chief Anthony Fauci "on pikes" on display at the White House "as a warning to federal bureaucrats".
The comments were made in a recording of Mr Bannon's podcast where he discussed what Mr Trump should do if he won a second term with co-host Jack Maxey.
Twitter said it had removed Mr Bannon's account for violating its policy on the glorification of violence.
YouTube said it had given the account which shared the video a strike for violating a similar policy. The Google-owned video website has a three strike policy before it deletes an account. Accounts that earn a strike are barred from uploading for a week.
Steve Bannon used to advise the president and is now a right-wing pundit credit: AP
01:52AM Watch: 'If you count the legal votes, I easily win'
Donald Trump has repeated claims that he is the lawful winner of the US presidential election.
Watch his address to reporters at the White House on Thursday evening:
01:11AM 'Sharpiegate' lawsuit unravels
A "sharpiegate" lawsuit launched by conservatives against Democrat election officials in Arizona began to unravel before an open court on Thursday afternoon, Laurence Dodds reports.
The Public Interest Legal Foundation, which has a long history of false claims about voter fraud, backed a complaint against the county of Maricopa by a voter who said she had been tricked into invalidating her own ballot by filling it out with a Sharpie pen.
But her lawyers offered no additional evidence, and gave little rebuttal to detailed and categorical denials from opposing counsel Thomas Liddy, who said the pens had been recommended by the county's tabulation machine vendor because they dry fast and don't smudge the reader lenses.
"Voters have a right to know that the allegations flying around the internet, about sharpies being dropped from black helicopters to cheat people out of their votes, are fake. It's not true, but it's really scaring people," said Mr Liddy (who is, coincidentally, the son of Watergate villain G Gordon Liddy).
In the end, the plaintiffs retreated to demanding public access to the counting process, in addition to existing Republican volunteers. Mr Liddy argued that this would create an unacceptable risk of coronavirus transmission.
Meanwhile, Arizona's Republican attorney general announced that despite hundreds of voter complaints he had found no evidence of a sharpie plot, and that he trusted the explanations of Maricopa officials.
12:35AM Trump allies beg for support
Donald Trump's speech at the White House came moments after his son, Donald Trump Jr, took to Twitter and urged his father to launch "total war" on the result.
The Republicans are disputing the result of the count in late-posting states — such as Georgia, Pennsylvania and Nevada — and claiming with no evidence that the election has been subject to fraud.
Donald Trump Jr said:
He also attacked the Republican party for failing to show unwavering support to the president as he attacked the result of a democratic vote.
Later he was joined by Rudy Giuliani, the president's lawyer:
12:29AM Trump: 'We think we will win election very easily'
President Trump told reporters at the White House that he believed that he will win the 'election' easily, but it will take litigation to prove his point of view.
"We think we will win the election very easily. There will be a lot of litigation as we can't have this election stolen like this," he said.
"There have been a disturbing number of irregularities in this election," the president claimed, without providing any evidence to support any of his claims.
He went on to make a series of unsubstantiated claims of corruption in Michigan and Pennsylvania.
"I think the Democrats should say they only want 'legal' votes counted, not just every vote. I want every vote counted. I want openness and transparency. We want an open election."
"It's not a question of who wins, Republican or Democrat, Joe or myself. But we can't let something like this happen to out country," he added
The president then refused to answer any questions from the media after delivering his remarks.
Read more: Trump claims he has won 'easily' and suggests Supreme Court will rule on result
Trump repeated baseless claims of fraud credit: AP
12:25AM Assault on the result
Good morning, everyone.
Donald Trump has launched an extraordinary attack on American democracy, telling reporters at the White House that he has won the vote and claimed, with no proof, that Democrats are stealing the election.
We are expecting an announcement from Pennsylvania at any moment and a win for Joe Biden in his home state would give him enough electoral college votes to get the keys to the White House.
But Mr Trump's team have launched an all-out assault on the result, filing lawsuits in a number of states where the vote is close. Will the president be prepared to quietly hand over power if Mr Biden hits 270 college votes tonight? Something suggests he might not.
Follow every vote, every count and every declaration with us through the night.