What Are Your Predictions For The Results Of The Georgia US Senate Runoff Election Today ?
Category: News & Politics
By:
john-russell
•
2 weeks ago
•
24 comments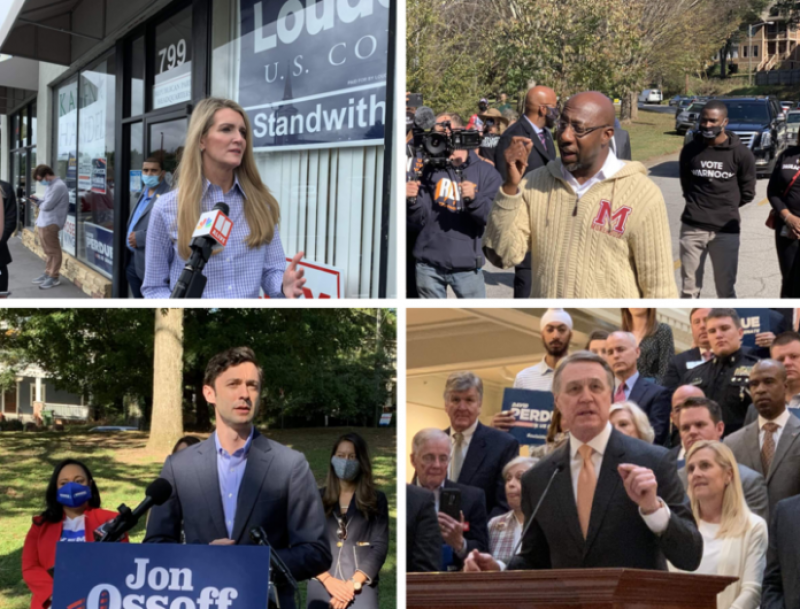 Although I wish otherwise, I think the two Republicans are going to win the runoffs today. Too many southern Republicans are afraid of giving the Democrats control in the Senate because they have been brainwashed into thinking that would usher in "socialism". 
Who do you think will win ?
The two races are 
Sen. Kelly Loeffler (Rep.)  vs   Raphael Warnock (Dem.)
and 
Sen David Perdue (Rep.)  vs  John Ossoff (Dem.)