Category: Entertainment
By:
john-russell
•
2 years ago
•
6 comments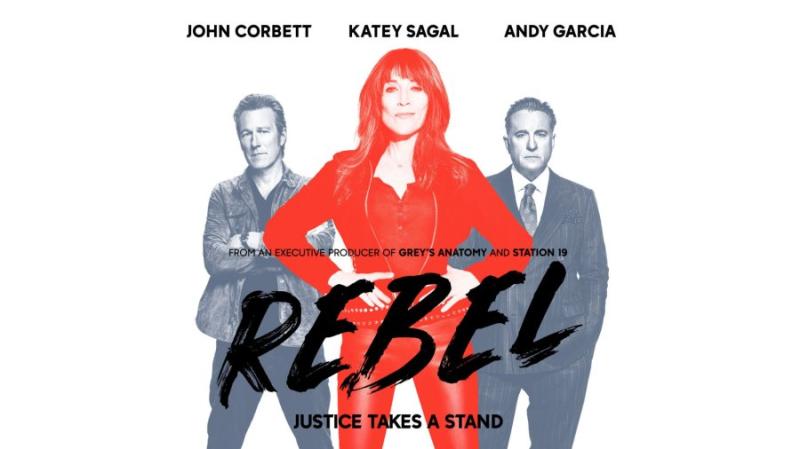 I was looking for a new tv series to semi follow so I decided to give the new ABC show Rebel a look see. I watched the first two episodes back to back. 
The premise is a lead character called Rebel , that is not her real name , but she does more or less demand that everyone call her that.  She works for a Los Angeles law firm in a loose capacity , finding clients that have an aggrievement against a corporation which has mistreated the public in some way , such as a medical products company who has made replacement heart valves that are making thousands of people sick. Rebel, played by Katie Segal as a middle aged woman who is so empowered by her female nature she is essentially in a class by herself. Think of Erin Brockovich on steroids. (Brockovich is in fact one of the producers of this show).  For example when she takes a shotgun to one of her ex husbands vehicle and blasts out the front windshield , and then her daughter berates her for destroying dad's car, Rebel says "why not, I paid for it anyway". 
The show Rebel is kind of a kitchen sink of social justice causes and personalities. Rebel has had three husbands and three children, one with each husband. She has one white child, one black child, and one hispanic child (this one was adopted). One of her husbands is a high powered corporate attorney who defends the bad guys, one is a L.A. cop who seems to work as Rebel's private law enforcement department, and the third seems to be a n'er do well who is there for comic relief. One child is a lawyer, one is a doctor, and the youngest, the adopted girl , is Rebel's assistant.  All of these people are in the show all the time. Not to mention rebel's boss, the head of the socially conscious law firm , named Cruz, played by Andy Garcia. 
The show Rebel is a continuous flurry of the character Rebel asserting her dominance over everyone in her circle (she has a habit of telling recalcitrant bad guys that she will make the rest of their lives miserable by hounding with legal actions and public protests until the day they die) , along with a lively stew of intra family sub plots, (with three husbands and three grown children who she interacts with on a daily basis there is never a dull second) and of course, the show focuses on correcting the abuses of the powerful.
Problem is, Rebel sort of abuses power herself. 
This is not a great show, although the mere hyped up level of activity that is always on screen may prove to be somewhat addictive in itself.