Star Trek: Picard - S3 E4 - "No Win Scenario"
By:
Dig
•
3 months ago
•
20 comments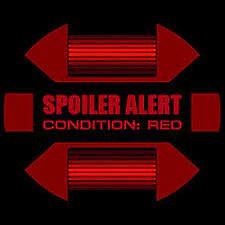 March 9, 2023
'Star Trek: Picard' Season 3 Episode 4 Recap: Truth and Consequences
Picard and Jack finally get a long-overdue bonding moment in "No Win Scenario."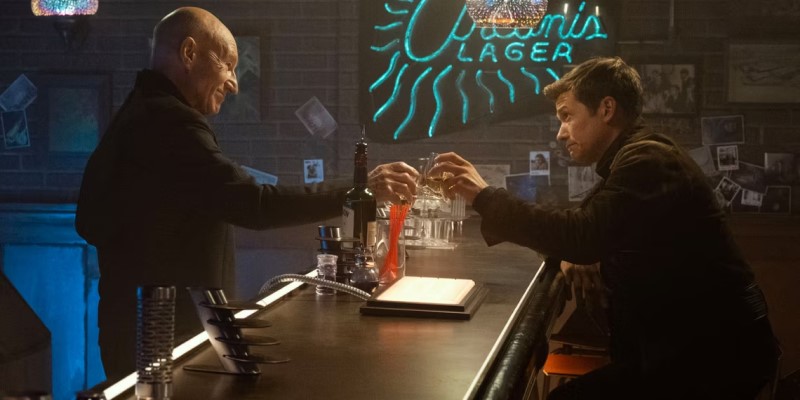 With its fourth episode, entitled "No Win Scenario," Star Trek: Picard Season 3 delves into the tenuous relationship forming between Picard (Patrick Stewart) and his newfound son Jack (Ed Speleers), which plays out against the backdrop of the dire situation that the crew of the Titan finds themselves in, after Picard's impulsive decisions in Episode 3. While the family drama plays out aboard the starship, Captain Shaw's (Todd Stashwick) distaste for Picard and the Borg finally comes into focus, with revelations about the last time Shaw crossed paths with Picard.
Following last week's tense closing moments, Episode 4 opens in a far more upbeat manner, with a flashback to five years ago. While Picard nurses a drink at 10 Forward, a gaggle of starry-eyed Starfleet cadets approach him—all eager to hear his triumphant tales from his travels out amidst the stars. One of them asks about his encounter with the Hirogen, which Star Trek: Voyager fans may remember from their numerous appearances in the series, and he launches into a rather eloquent recollection about the event, which he turns into a neat little teaching moment too. He explains to the cadets that his encounter with the Hirogen taught him that when the time comes, you must remain steadfast to your crew, no matter how dire the situation is. Which is a perfect segue into the predicament that Picard finds himself in, in the present storyline.
---
---
The Ready Room