Star Trek: Picard - S3 E5 - "Imposters"
By:
Dig
•
2 months ago
•
10 comments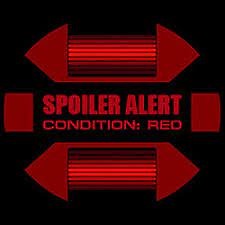 March 16, 2023
'Star Trek: Picard' Season 3 Episode 5 Recap: Old Friends Deliver Fighting Chances
An unexpected face from 'The Next Generation' turns up to give Picard a fighting chance against the Changelings.
With Vadic (Amanda Plummer) and the Shrike far behind them, one might assume that Jean-Luc Picard (Patrick Stewart) and the crew of the U.S.S. Titan are finally on the path to safety in the fifth episode of Star Trek: Picard's final season, but that isn't the case. The full scale of the Changelings' plot begins to come into focus in the aptly titled "Imposters," and no one could have predicted just how widespread the danger is—both near and far.
The episode, directed by Dan Liu and written by Cindy Appel and Chris Derrick, opens quite serenely with the bridge crew of the Titan making preparations to get the starship back into working order after their near-death stint in the nebula, but the peace is quickly shattered when a Starfleet uniform-clad Jack Crusher (Ed Speleers) steps onto the bridge to murder everyone. Luckily, for everyone involved, this terrifying episode is just a nightmare, but when Jack awakens from it, he is clutching a blaster, which suggests that maybe, just maybe, there's something very real—and very wrong—at play. To his credit, Jack seems rightfully disturbed by the situation, but after two episodes of ominous red doors and creepy voices, Star Trek: Picard seems to be making a point that there's something larger at play here for Jack. Just when it seems like he may be past this weird incident, his eyes turn red and that same creepy voice whispers: "Jack, come home."
Elsewhere aboard the Titan, Picard, Riker (Jonathan Frakes), Seven (Jeri Ryan), and Captain Shaw (Todd Stashwick) convene to discuss the Changeling situation aboard the ship. After Riker hands control back over to Shaw, Shaw reveals that he already took the liberty of contacting Starfleet to report everything that has happened, including their misdeeds. He asks Seven if she wants to face the music reinstated, and she doesn't even hesitate to ask to be reinstated. Picard vows to bear the brunt of the punishment since he was the one that orchestrated the whole takeover, and Shaw seems mightily pleased with the prospect that Picard might finally have to pay for his actions.
---
---
The Ready Room