Via:
Dowser
•
3 years ago
•
19 comments
Every year, somebody is graduating as a senior in band.  We have a huge band parent/student night, and they produce a video of the senior band kid's pictures.  I've spent all day, and most of the past week, going through pictures and sizing them, etc.  We have to send 5 pictures.  Here are the ones that Rockhound selected to display on the video:
This was from our trip to Cancun, 2001.  We took a boat ride out to the reef, to snorkel.  1 month after this picture, 9/11 happened, 6 weeks later, my poor mother-in-law died, and 3 months later, I had a massive heart attack!  Wasn't he cute?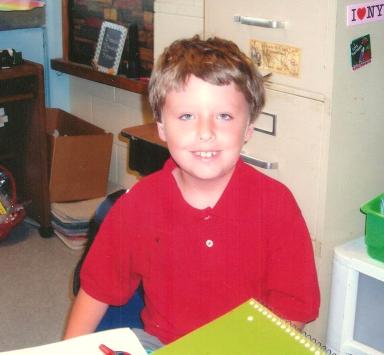 Here he is in grade school!  He looks like a miniature of his daddy, I think!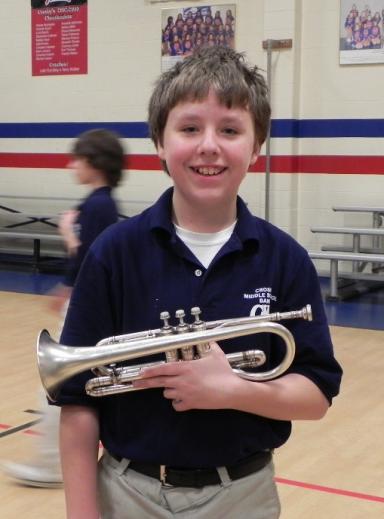 Here is Rockhound in middle school, the only concert where he played his great-grandpa's cornet-- MUCH to the dismay of his teacher, who thoroughly disapproved.  I ended up having to tell her that I would go and speak with my board member representative, that this was important to him.  4th generation brass player, 6th generation band member.  Hrummmph!  The cornet is now 100 years old.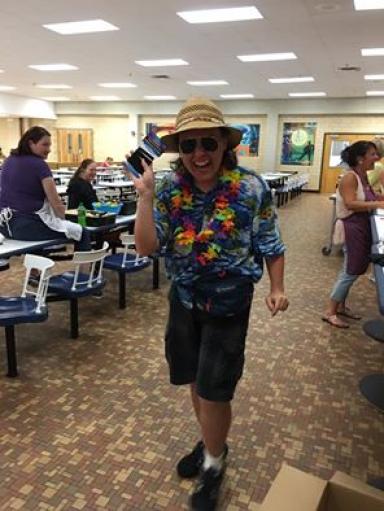 This was Hawaiian Day at band...  Yeah, he got into it a bit.  But he won the prize!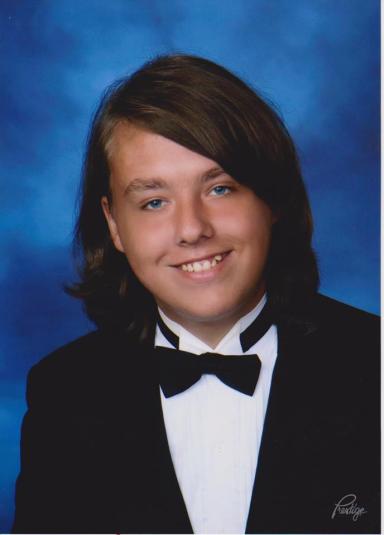 What do you do with a kid who is 18 and won't cut his hair?  Having been yelled at over my hair all my life, I let it go.  He can figure out what to do-- and maybe, when he has a hard time finding a job, he'll cut it.  Until then, I say nothing, other than, That's my Boy!  
I think he's darling, of course!
These pictures are the rejects-- the ones I liked that he didn't.  Not many, but a few: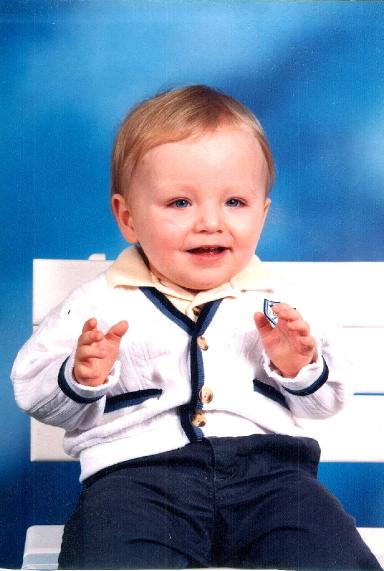 He was just 18 moths old, here, and already a little man!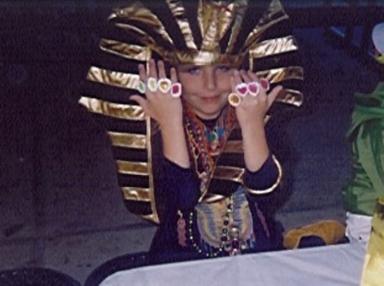 He was 8 years old, here, and we had given him a King Tut birthday party.  Everyone got to dress up, if they wanted to, and I provided safari hats!  We played Pin the Asp on Cleopatra, Searched for Jewels in the Desert, wrapped each other up as Mummies, had a relay race with plastic snakes, and other fun games.  Everyone got a cartouche with their name on it, spelled in hieroglyphics, got a necklace with an Egyptian Stone, (real), got a treasure bag, etc.  We ate honey cakes with dates, had Nile Punch, (a green color), and crossed over the "nile" filled with crocodiles.  We all had a blast!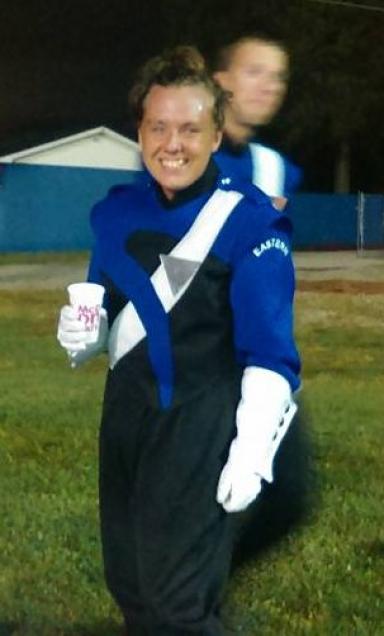 This one is called Kung Fu Matthew because he sticks his hair up in a rubber band up under his helmet.  He looks Kung Fu-ish!
I know you're bored, but I wanted to share pictures of him!
Thanks for coming by!