The Fallacy of Biblical Stories, Part 9: Sodom and Gomorrah
By:
Gordy327
•
3 weeks ago
•
47 comments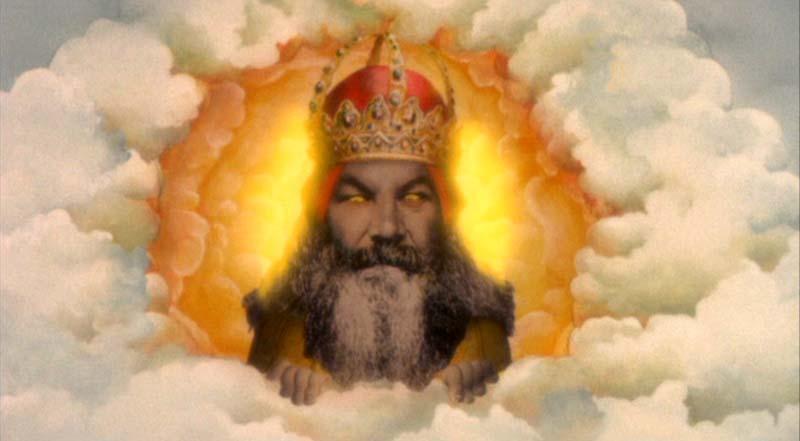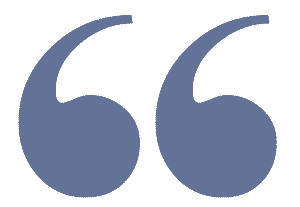 "... there is no shame in not knowing. The problem arises when irrational thought and attendant behavior fill the vacuum left by ignorance." ― Neil deGrasse Tyson, The Sky Is Not the Limit: Adventures of an Urban Astrophysicist
Hi everyone, it has been a long time since I last posted an article in my fallacy of biblical stories series. So, I thought now might be a good time to do so. If you reviewed the previous articles in the series, you might have noticed the bible often takes a rather dramatic flair with its stories. And there are few biblical stories with more dramatic flair than the biblical story of Sodom & Gomorrah (hereafter referred to as S&G). This story has God being pissed off and blaming his creations (as usual), debauchery, attempted angel rape, death, destruction, and of course, magically turning people into kitchen condiments. This story has it all, playing out like a big budget Hollywood disaster film. Without further delay, I will summarize the story and then dive right into the evidence to see if this story is worth its salt (see what I did there, Lol) in veracity.
According to the bible, S&G were 2 especially sinful cities. Apparently, things there were so bad, God decided they needed to be wiped off the map. Some theists argue that the primary "sin" prevalent in the cities was homosexuality, while some claim it was inhospitality, or other deviant acts. And they didn't even have internet porn back then. But as we've learned by now, God hates it when his humans have a good time and party. But rather than simply snapping his fingers and literally erasing S&G from the map, because God could totally do that with His omnipotent powers, He got all dramatic and rained fire and brimstone down on the cities, destroying them and everyone who lived there. Apparently, this included children and animals, because kids and pets are totally wicked and ripe for divine retribution, right?
Even God's biggest fan, Abraham, took issue with God's plan of ancient urban renewal and pleaded with God to spare the inhabitants, including Lot & his family. So God told Abe He would spare the cities if 10 righteous people could be found. Because a supposedly omniscient God does not know if there are 10 decent people living in the cities. Go figure! To this end, God assigned 2 angels to the task. Of course, when the angels arrived, a mob wanted a piece of angel poon, for which they were promptly blinded. So the angels tell Lot & Co. to flee the city while God threw one of His classic temper tantrums and not look back. While fleeing, Lot's wife looked back on the devastation unfolding and was turned into a pile of salt. Kind of like what happened to the crew of the USS Exeter from the Star Trek: TOS episode, "The Omega Glory." But I digress. Oh yeah, Lot's daughters later got Lot drunk and raped him. So I suppose that means rape and incest are not at a city-worthy-of-destruction "sin" level?  Because that doesn't sound very "righteous" to me. But apparently, God was ok with it.
That is the biblical story of S&G. Now let's look at any evidence to see if the story occurred as depicted in the bible. Was it God's doing? Or perhaps some natural phenomenon or other explanation?
1. Location, location, location: Archaeologists from the Tall el-Hammam Excavation Project (TeHEP) have discovered ancient ruins that may have been (according to their opinions) the actual cities of S&G in the eastern Jordan River Valley north of the Dead Sea. Their findings coincide somewhat with biblical descriptions of where the cities may have been located. However, there is not definitive proof that the cities discovered were the actual S&G, or that they existed at all. But I am willing to accept the opinions of the research team and accept that S&G existed. In addition, the TeHEP team also discovered other towns or cities in a 500 km area similarly destroyed approximately around the same time as S&G, 1700-1900 years ago, give or take a century. So the archaeological evidence does circumstantially support the biblical mention of S&G. The Industrial site of Sedom, Israel is presumed to be near the site of S&G.
2. Maybe it was an earthquake or a gas leak: An earthquake would explain the level of destruction caused, especially over a wide area as archaeological discoveries have found. Nothing flattens a city better than an earthquake. Except for maybe an asteroid (more on that later). But what about the fire and brimstone aspects of the story? Petroleum and petroleum deposits around the Dead Sea may have ignited due to the earthquake and provided the "fire and brimstone" in the story. Fissures and hot springs in the ground around the region have been known to erupt petroleum gasses. Seismic upheaval could certainly cause a release of said gasses. It fits the story.
3. Maybe God was playing Cosmic Missile Command? Or it was an asteroid: Another explanation as to the actual cause of S&G destruction was an asteroid or meteor explosion over the cities. According to Universe Today , an asteroid entered Earth's atmosphere and exploded before impact. The resulting blast wave, heat, and pressure would have been enough to level the cities and kill its inhabitants. This is not an unknown occurrence either. One example of such an occurrence is the Tunguska Event of 1908 in which an asteroid exploded over the Podkamennaya River in Russia and flattened 2,150 square kilometers of forest, without leaving an actual impact crater. Imagine if that happened over a city? The zone of destruction would also explain the other towns or cities destroyed in the general region of S&G, as mentioned in point 1. More recently, there was the Chelyabinsk Meteor that exploded over Russia in 2013. The blast was more powerful than a nuclear bomb detonation and brighter than the sun. People reported feeling intense heat too. To ancient people, this might appear like a fireball in the sky raining down divine justice. But it is instead a naturally occurring catastrophe rather than a divine one. which we've observed multiple times too. An article in Forbes also details evidence supporting an asteroid impact event.
4. Pass the salt! I mean, my wife: This is probably the most ludicrous part, but also probably the most easily explained part of the story; Lot's wife being turned into a pillar of salt. Mt. Sodom along the Southwestern part of the Dead Sea in Israel (in the region where S&G supposedly existed) is a hill composed of 80% salt, with actual salt caves. Salt deposits would have been quite common in the area, including those resembling Lot's wife after her sodium makeover. It is not unsurprising that a superstitious people in a moment of panic would think a person turning to salt is a perfectly acceptable explanation as to why one's spouse would go missing in the chaos. Therefore, the idea of Lot's wife literally being turned to salt is probably just biblical exaggeration or storytelling.
So there it is. While S&G could have existed, rather than being destroyed by divine forces, it is more likely and plausible they were destroyed by natural forces. Natural phenomenon explains this story just it does with other biblical stories like the Great Flood , celestial events , or the Plagues of Egypt. What are your thoughts?