Trump Administration Plots Costly Private-Care Expansion for Veterans
Via:
Don Overton
•
10 months ago
•
1 comments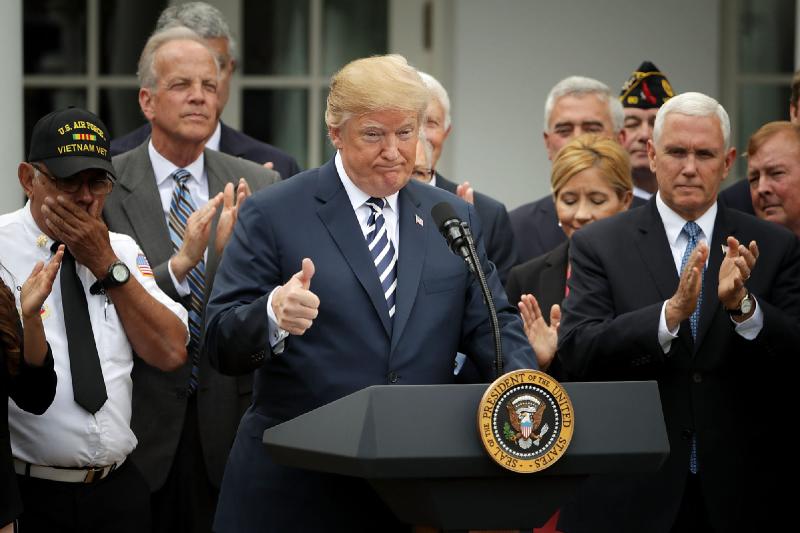 The plan sets up a clash with Democrats, who say the administration is thwarting congressional intent and will starve the VA health system to pay for private care.
S E E D E D C O N T E N T
Last June, President Donald Trump signed a landmark law on veterans' health care after months of tense negotiations. At the   ceremony   in the Rose Garden, Trump said the bill would deliver on his campaign promise to let veterans see private doctors instead of using the Department of Veterans Affairs' government-run health service: "I'm going to sign legislation that will make veterans' choice permanent," he said.
Standing behind him, the leaders of major veterans groups   looked around uncomfortably . What Trump called "choice" these veterans groups called "privatization," and they'd been   warning for years   that it would cost taxpayers more money and deliver worse care for veterans. The veterans groups had endorsed the bill, but T