Important differences between Grouply and Ning
By:
Petey Coober
•
•
12 years ago
•
18 comments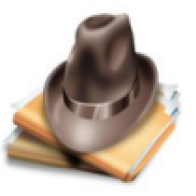 Before you start posting your flaming comments all over the place on Ning
[not that you would do that] you should be aware of these fundamental differences .
First of all there are a lot of differences between a forum post & a blog post . A forum post is a lot like what you are used to on Grouply . Comments start at the top and newer ones are added below that . Also , you can edit your comments on forum posts but only for 15 minutes .
Blog posts are different . The older comments start at the bottom and the newer ones are above them . Very important difference : You cannot edit your comments on blog posts at all ! That means if you get carried away & say something you would later regret - too bad . We are all stuck with reading your vicious bile [not that you would do that] .
Next we need to cover enhancements to text . Grouply spoiled all of us by making it far too easy to add many varieties of enhancements to text . Not so on Ning . Changing the font size seems to be impossible at this time . The standard font size=" command in HTML has no effect . Perhaps someone with more knowledge of HTML can come up with another way of doing this .
Then we have color changes . Fortunately Feronia revealed the method for doing that in the test 1 post by Perrie . I suggest you read her comments there .
When you post your own forum thread or blog you supposedly do have more control over enhancements . I will let you know more after I find out about it myself .
Lastly , since we seem to be stuck with the use of HTML to add color enhancements , here is a quick intro on how to enter HTML commands . In the comment box one of the selection icons at the top says "HTML" . Click on it and the comment box background should change color . Now you can enter your HTML commands . When you are finished click that same icon again . The comment box should change back to a white background . Now you can add other enhancements using the menu choices .
Feel free to ask questions or make comments below but remember : this is a blog post . That means you can't edit your comments once you post them ....