By:
Petey Coober
•
•
11 years ago
•
78 comments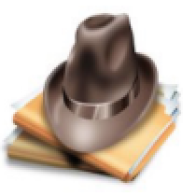 What a waste of blog space those last 2 Iar blogs are . No links , no discussion and NO COMMENTS ALLOWED . Is this what blogs are supposed to be ... just slogans in large lettering on our front page ?
In my opinion , certain practices such as those will eventually destroy this site if left unchecked.
OK , I allow comments . What are yours ? Warning : if you can't say what you want without profanity or inflammatory personal insults DO NOT post comments here . They will be deleted . Personal antagonistic descriptions will be allowed , however .