Reply to the previous blog here
By:
Petey Coober
•
•
11 years ago
•
17 comments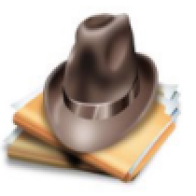 I am writing this blog to inform our new members about the blog practices of one of our members .
He wrote the following blog [just prior to this blog] :
http://thenewstalkers.com/profiles/blogs/here-s-your-deficit-here-s-your-deficit-with-gop-policy
The first and only comment in it [by the writer] was :
[[Any questions?]
But it was all an illusion . Comments must be approved by this blogger . He is the only one on NT who does not permit open access to comments . What do you say ? Comments are allowed on my blogs [and on everyone else's ] . Since you can't leave real questions to him about his blog , feel free to leave them here .