Problem...Congressional Stagnation Solution...Congressional Term Limits Through the I/R Process
By:
Time Lord
•
•
7 years ago
•
4 comments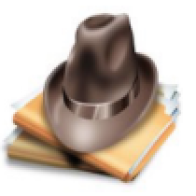 After a century of waitingits TIME
Currently, there is no formal citizen initiated National Initiative/Referendum (I&R) process in place. Twenty Two states have both the I&R process. Two states have either the Initiative OR the Referendum process.
Twenty Six states have NEITHER process in place. Twenty Six States where "We the People" are MUTE, without a direct voice in State or National Politics. If "We the People" want our collective voice to be heard on both the state AND national level...we need to have the I/R process in place within EACH state. Once this political process is in place in each state...the VOICE of the people can be coordinated and orchestrated to reflect the will of the people to reign in Congress with Term Limits, define our National priorities, reform elections and our political process by eliminating our existing "Good ole boy" political system and hold this Nation's leadership accountable to the will of "We the People" ...and NOT "We the Wealthy Elite".
State-by-State List of Initiative and Referendum Provisions
State

Date adopted

Type of
process available

Type of Initiative
process available

Type of initiative
process used to propose
constitutional amendments

Type of initiative
process used to propose
statutes

Initiative

Referendum

Constitutional Amendment

Statute

Direct

Indirect

Direct

Indirect

1956
1911
1910
1911
1912

Yes
Yes
Yes
Yes
Yes

Yes
Yes
Yes
Yes
Yes

No
Yes
Yes
Yes
Yes

Yes
Yes
Yes
Yes
Yes

No
Yes
Yes
Yes
Yes

No
No
No
No
No

No
Yes
Yes
Yes
Yes

Yes
No
No
No
No

1972
1912
1970
1908

Yes
Yes
Yes
Yes

No
Yes
No
Yes

Yes
No
Yes
No

No
Yes
No
Yes

Yes
No
Yes
No

No
No
No
No

No
Yes
No
No

No
No
No
Yes

1915
1918
1908
1914/92
1908

No
Yes
Yes
Yes
Yes

Yes
Yes
Yes
No
Yes

No
Yes
Yes
Yes
Yes

No
Yes
Yes
No
Yes

No
No
Yes
No
Yes

No
Yes
No
Yes
No

No
No
No
No
Yes

No
Yes
Yes
No
No

1904/72
1912
1905
1911
1914

Yes
Yes
Yes
No
Yes

Yes
Yes
Yes
Yes
Yes

Yes
Yes
Yes
No
Yes

Yes
Yes
Yes
No
Yes

Yes
Yes
Yes
No
Yes

No
No
No
No
No

Yes
Yes
No
No
Yes

No
No
Yes
No
No

1912
1907
1902
1898/72/88

Yes
Yes
Yes
Yes

Yes
Yes
Yes
Yes

Yes
Yes
Yes
Yes

Yes
Yes
Yes
Yes

Yes
Yes
Yes
Yes

No
No
No
No

No
Yes
Yes
Yes

Yes
No
No
No

1900/17
1912
1968

Yes
Yes
Yes

Yes
Yes
Yes

No
No
No

Yes
Yes
Yes

No
No
No

No
No
No

Yes
Yes
No

Yes
Yes
Yes

Totals

26 states

24 states

23 states

18 states

21 states

16 states

2 states

14 states

9 states
Every state allows the legislature to place a measure on the ballot. Every state except Delaware requires a popular vote to approve constitutional amendments.
This chart shows the Initiative/Referendum status of each state. Less then Half , twenty two out of fifty States have BOTH of these citizen initiated law or law reform processes.
Four states have either an Initiative process or a Referendum process.
Florida , Idaho, Illinois, and Maine.
TWENTY SIX states have NO process in place that allows We the People, in a unified voice of popular votedetermine law or determine the course of legal referendum. TWENTY SIX states where We the People have been silenced in twenty six states. This must CHANGEif we want our government to change, We the People must have a direct voice and a hand in this political process.
Simultaneouslythere is a much broader, more rapidly expanding non binding petition approach. Regardless of whether or not a state has the Initiative/Referendum ProcessThe Petition Process can be used to direct or possibly pressure legislationfor example Congressional Term Limits. This is not a popular or well supported topic in legislature as one might imagine.
After all, what bone-headed Senator or Congressperson do YOU expect to see jumping up and down waving their arms over their heads and whoooting wanting to be the FIRST to raise their hand and vote themselves out of a well paid Congressional power position that comes with great perks???
We the People cant expect to get a different cake if we use the same ingredients and follow the same recipe. First its Time to force change with the ingredients. THEN it will be Time to change the recipe.
What are ballot propositions, initiatives, and referendums?
Ballot measures or ballot propositions are proposals to enact new laws or constitutional amendments or repeal existing laws or constitutional amendments that are placed on the ballot for approval or rejection by the electorate.There are several different kinds of ballot measures:
An initiative is a proposal of a new law or constitutional amendment that is placed on the ballot by petition, that is, by collecting signatures of a certain number of citizens.Twenty-four states have the initiative process ( list ).Of the 24 states, 18 allow initiatives to propose constitutional amendments and 21 states allow initiatives to propose statutes. In most cases, once a sufficient number of signatures has been collected, the proposal is placed on the ballot for a vote of the people ("direct initiative"). In some cases, the proposal first goes to the legislature, and if approved by the legislature, is not voted on by the people ("indirect initiative"). For constitutional amendments, 16 states allow direct initiatives and two allow indirect initiatives. For statutes, 11 states allow direct initiatives for statutes, seven allow indirect initiatives, and two states (Utah and Washington) allow both direct and indirect initiatives.
A referendum (sometimes "popular referendum") is a proposal to repeal a law that was previously enacted by the legislature, and that is placed on the ballot by citizen petition. A total of 24 states permit referendums, most of them states that also permit initiatives. Although the Progressives considered the referendum as important as the initiative, in practice, referendums are fairly rare, especially compared to initiatives.
A legislative measure or legislative proposition (or sometimes "referred" measure) is a proposal placed on the ballot by the legislature. All states permit legislative measures ( list ) and all states except for Delaware require constitutional amendments to be approved by the voters at large. In some states, legislatures place nonbinding advisory measures on the ballot. Legislative measures are much more common than initiatives and referendums, and are about twice as likely to be approved. Some states, such as Florida, also allow certain commissions to refer measures to the ballot.
There is no provision for any sort of ballot proposition at the national level in the United States.
You are MUTE if you live in the following states
States WITHOUT Initiative/Referendum Process
Kansas :
In 1909, initiative supporters won approval of their amendment in the states lower house but were defeated in the state senate.
In 1911 Governor W. R. Stubbs called for the enactment of an I&R amendment, and by 1913 all the states major parties had endorsed it, including Kansas first state conference of women voters. Despite all this support, I&R advocates never succeeded in passing a statewide I&R amendment.
Texas :
In 1980 the state's Republicans put an I&R measure on their May 2 statewide primary election ballot, and party members endorsed it by a seven to one margin. Initiative advocates lost a strong ally when Senator Mengden retired, however, and the effort for statewide I&R seemed to be running out of steam. Nevertheless, Texas Republicans put the I&R question on their primary ballot again on May 6, 1982, and party voters favored it by a five to one margin.
However, when George W. Bush was elected Governor in 1994, he allowed the states Republican Party to remove the pro I&R plank from the Partys platform and replace it with an anti I&R platform. This change effectively ended any chances of I&R being adopted in the state for the foreseeable future. Nonetheless, state I&R activist Mike Ford founder of the group Initiative for Texas has pledged to continue the fight. His group has been instrumental in educating the citizens of Texas about the importance of the I&R process.
Iowa :
In 1913 the legislature voted overwhelmingly in favor of I&R: approval was nearly unanimous in the senate, and there were only 11 negative votes in the house. But ratification by the voters had to wait because the state constitution specified that any amendments had to be cleared by the legislature twice, in two successive sessions with an election between them. In 1915 the legislature voted against I&R, and the proposed amendment never reached the voters.
Minnesota :
Minnesota does not have the initiative or referendum process, although there have been three statewide votes to establish the process, in 1914, 1916, and 1980. In each case, the adoption received more votes in favor than against, but the favorably voted did not satisfy the supermajority requirement. Since 1898, to be ratified a constitutional amendment must receive not only a majority of the votes cast on the measure, but also a majority of all ballot cast in the election ( which effectively counts abstentions are no votes.)
By April 1978 the three leading candidates in that year's gubernatorial election had endorsed I&R. Republican Al Quie, elected governor in 1978, made I&R the centerpiece of his legislative agenda and by April 1980 had pushed it through the legislature . The state senate approved it 47-13, and the house vote was 86-47.
On November 4, 1980, 53.2 percent voted in favor and 46.8 percent voted against. Of the total that turned out to vote, 12 percent had failed to mark "yes" or "no" on I&R. With these added to the "no" side, the amendment lost . A University of Minnesota political scientist, Charles H. Backstrom, identified another reason for the loss: many voters failed to cast ballots on the I&R question because they were not tall enough to see it on their voting machines . This factor alone, Backstrom found, could have changed the outcome of the election.
In the late 1990s, state representative Erik Paulsen introduced legislation in the Minnesota House of Representatives to establish a statewide initiative and referendum process. His bill was supported of Governor Jesse Ventura and passed the House twice , in 1999 and again in 2002, but failed to get a vote on the floor of the state Senate .
Wisconsin :
Wisconsin is one of only three states where voters turned down their opportunity to get it (Texas and Rhode Island are the others) Any state constitutional amendment needed to pass both houses by a three-fifths majority in two successive sessions of the legislature, with an election in between. Only then, after two years or more, could it be put on the ballot for ratification by the voters.
The I&R amendment finally passed both houses in the 1911-1912 legislature with the support of Governor Francis E. McGovern, U.S. Senator Robert M. La Follette and his Progressive Republican followers, and the states Socialists. It passed again in the 1913-1914 legislatures, and was placed on the November 1914 ballot.
After paying the higher taxes in 1914, the voters had had their fill of the liberal reformers and all their works. The amendments on the 1914 ballot offered an easy target for the voters wrath. Leading candidates of both major parties damned all the amendments, without informing voters that the initiative, referendum, and recall amendments offered just the mechanism they needed to block legislation they deplored . On Election Day, all 10 amendments were defeated overwhelmingly. Because they decided to vote "no" on everything, Wisconsin voters in 1914 denied themselves the right to vote on issues of their choice .
Indiana :
A native Indiana reformer gave the situation a gloomy assessment in 1914: "Indiana, politically, is one of the most backward of our States. It must continue to be, under the ironclad restrictions of the present constitution. The state has remained untouched by the progressive movement in the states around it."
State Senator John Bushemi of Gary waged a long, lonely battle in the late 1970s and 1980s to pass a statewide I&R amendment, but he received little support from other legislators and constituents.
Vermont :
Winston Allen Flint, writing in The Progressive Movement in Vermont, noted that "no serious attempt was ever made in Vermont" to get a statewide initiative process: "There is little evidence to show that it was given any important recognition in Vermont by party platforms, legislators, press, or public opinion. "
In 1981 and 1982, however, Vermonters used their local initiative process in over 200 town meetings to vote on a resolution calling for U.S. - Soviet nuclear arms freeze. More than 160 towns backed the freeze, which therefore had much the same effect as a statewide initiative.
New York :
In 1911 the I&R movement organ Equity explained the failure to win initiative and referendum rights in New York: No Direct Legislationist has expected New York State to come into the fold until about the last. The 'interests' are so strong, so thoroughly entrenched [sic], and have so much at stake in that state, that it is expected that their strongest fight against real popular control of public affairs will be made there. Over the years the legislature proved willing to allow limited I&R in local jurisdictions, but never at the statewide level .
In 1999, Governor George Pataki in his first State of the State address called for the establishment of the initiative and referendum process, however, the state legislature wasnt interested in supporting establishing the process. In 2002, Pataki once again called for the legislature to pass a constitutional amendment establishing the initiative and referendum process. The proposal was strongly supported by the states Independence Party, Conservative Party and Republican Party. In April, the New York Senate passed the initiative amendment with only three dissenting votes. However, as of the writing of this history, the State Assembly had not acted on the Governors proposal.
Connecticut :
Connecticut does not allow the initiative and referendum at the state level. However, a number of cities allow initiatives on ordinances or charters.
New Jersey :
New Jersey , where the national initiative and referendum movement originated, never adopted either process. Certainly it was not for lack of enthusiasm among New Jersey's I&R supporters. In 1911 the I&R movement's journal Equity explained New Jersey's failure in terms of its being "the Trust State": the nation's biggest businesses were chartered there, and they were the major source of opposition to I&R.
A second attempt to adopt I&R was made at the state's 1947 constitutional convention with the strong support of organized labor, but again without success. Interest revived, however, during the mid-1970s, when the state chapters of Common Cause and the League of Women Voters began supporting I&R.
In 1981 initiative advocates in won state senate approval of an I&R bill by a 30 to 3 vote, but Democratic Party leaders in the assembly kept the bill bottled up in committee. The same thing happened in 1983: the bill received 32 to 4 approval in the senate but no vote at all in the assembly. In 1986, I&R advocates, led by Republican assemblyman (and former state Common Cause director) Richard Zimmer, pushed their bill through the assembly for the first time, but lost in the senate.
Pennsylvania :
Among the earliest initiative and referendum advocates in Pennsylvania was Charles Fremont Thylor, M.D., of Philadelphia. Although Thylor's publications had a nationwide impact, efforts for I&R foundered in his own state. Under the leadership of Finley Acker of Philadelphia and Clarence Van Dyke Tiers of Pittsburgh, the Pennsylvania Direct Legislation League waged an unsuccessful, 20-year battle against "the rule of the corporation machine". In July 1909 State Rep. Hyatt M. Cribbs wrote that the state house of representatives "is so overwhelmingly machine that I have little hope of ever getting my [I&R] bill out of committee."
Few initiative campaigns in Pennsylvania have attracted much attention outside the local jurisdictions in which they have taken place.
Massachusetts : (Issues)
The convention met in 1917 and passed the I&R amendment by a vote of 163 yeas, 125 nays, and 30 delegates not voting. Conservative opposition to I&R, led by former state attorney general Albert E. Pillsbury of Wellesley and railroad counsel Charles F. Choate of Southborough, was strong enough to force numerous compromises in the final version: compromises that even today make the Massachusetts initiative procedure the nation's most cumbersome and complicated. Submitted to the voters for ratification on November 5, 1918, the amendment passed by a narrow margin.
In 1994, a term limits initiative was adopted only to have it thrown out several years later by the state supreme court. The court ruled that term limits can only be imposed if the state constitution were amended and since the term limits imposed in 1994 were done statutorily, they were unconstitutional.
In 1998, state voters adopted a campaign finance reform initiative that called for the public funding of campaigns. However, the state legislature, as of April 2002, had still refused to fund the initiative.
West Virginia :
A state senator (Campbell) introduced an initiative and referendum bill in 1907, and a state delegate (Williams) introduced one in 1908. Both were defeated. In 1915, Governor Hatfield called for I&R in his annual message to the legislature, but his words went unheeded. The biggest obstacle to I&R in the Progressive era was probably the corporate-backed Republican Party's domination of West Virginia politics, which lasted from 1896 to 1932. Still, the state's I&R advocates were not without success, for a 1917 chart in the I&R movement organ Equity indicated that the legislature had passed "special acts" granting I&R rights to residents of some (unidentified) local jurisdictions.
Virginia :
The Progressives' hopes for a statewide I&R amendment ran highest in 1914 , when state Attorney General John Garland Pollard was elected president of the newly formed Progressive Democratic League, which included I&R on its reform agenda. That same year the House of Delegates approved an I&R amendment by a lopsided 64 to 24 vote, but the measure died in the senate.
In 1969, Norfolk State Senator (and unsuccessful 1977 gubernatorial candidate) Henry Howell and Fairfax delegate Vincent Callahan proposed it again without success.
In 1980, three northern Virginians - Gwendolyn F. Cody, James W. Roncaglione, and Harley M. Williams - organized Virginians for Initiative and Referendum. In 1981, both houses passed a bill adding I&R provisions to the city charter of Hampton, which were approved by voters of that city by a greater than three to one margin. Cody won election to the House of Delegates; I&R endorser Charles Robb became governor . But Cody was unable to get the statewide L&R bill out of committee, and Robb did nothing to support it. Prospects dimmed further with the death of Williams in 1986.
Tennessee :
Tennessee does not provide either the initiative or referendum at the state level. At the local level, initiatives are allowed.
North Carolina :
North Carolina does not permit state initiatives or referendums. As of 2005, local initiatives were allowed in all of the state's largest cities, including Charlotte, Durham, Greensboro, Raleigh, and Winston-Salem.
South Carolina :
South Carolina does not permit statewide initiatives or referendums. The provision for local initiatives was adopted in 1910 during the Progressive movement.
In 1999, the state supreme court ruled (Joytime Distributors v. State of South Carolina) that the state legislature did not have the authority to place statutes on the ballot for approval by the people.
Georgia :
Georgia does not allow statewide initiatives or referendums. It DOES require popular approval for constitutional amendments proposed by the legislature, but Over 60 amendments have been adopted by legislative referendum since the constitution was adopted in 1983.
At the local level, all home rule cities are required to allow citizens to propose and approve ordinances and charter amendments by initiative.
Alabama :
Alabama does not have either the initiative or referendum amendments. Voters must approve constitutional amendments proposed by the legislature. The movement for direct democracy was not successful in Alabama during the Progressive era. The only victory was a state law giving voters the right of referendum on ordinances in major municipalities, which was invoked by petition of 1,000 voters.
It wasnt until the late 1990s that a state elected official advocated the adoption of the initiative process in the state.When Fob James was elected Governor, he strongly advocated the adoption of the initiative process, but nothing came of it.
Although the state does not permit citizen-initiated ballot propositions, the legislature often places state constitutional amendments on the ballot. A total of 1,088 constitutional amendment propositions have come before the voters since the state constitution was adopted in 1901, through 2006, by far the most of any state.
Louisiana :
Progressive reformers, who were never a major force in Louisiana politics, failed to pass a statewide initiative and referendum amendment. But they did succeed in passing laws providing for municipal I&R (1912) and for recall of statewide elected officers (1914).
In 1999, Governor Mike Foster, working with the Initiative & Referendum Institute, supported efforts to add the initiative and referendum process to the state constitution. Though his commitment was strong, the state legislature rebuffed his efforts.
Kentucky :
Kentucky does not provide for the initiative or referendum at the state level.
Populist state senator J. H. McConnell pushed a statewide I&R bill through the state senate in 1900, but it failed in the state house.
Only a handful of ballot propositions have come before the voters in the 21st century through legislative proposals. The most notable was a constitutional amendment in 2004 defining marriage as solely between one man and one woman. Voters approved the measure with 75 percent in favor.
Hawaii :
Hawaii 's territorial Democratic Party convention of 1907 passed a resolution in favor of I&R, but until the 1950s the territorial government was dominated by Republicans who opposed the initiative process. After the Democrats gained power, however, most of them turned against I&R, and it was not included in the state constitution when Hawaii became a state in 1959. In the states 1978 constitutional convention, initiative advocates attempted to pass an amendment enacting I&R, but they were narrowly defeated.
State Senator Mary Jane McMurdo, who routinely sponsored bills in the legislature to get statewide I&R, led a campaign for a Honolulu initiative charter amendment to authorize citizens to pass ordinances by initiative. Voters approved it in November 1982 by a 55 percent margin,
Since 1984 there has been a tremendous amount of interest in trying to get the initiative process in Hawaii. However, the state legislature has remained openly hostile to its adoption.
Initiative State Constitutional Amendment (Indirect)
Mississippi :
Mississippi adopted the initiative process -- for the second time -- in 1992. Mississippi is the only state that once had a statewide initiative process but lost it: not because the people rejected it, but because the state supreme court in 1922 decided on the basis of a legal technicality to throw the I&R provision out of the state constitution.
The issue lay dormant until 1977 when Upton Sisson of Gulfport took up the cause. Sisson, who served as state representative from 1956 to 1960. At age 70 and in failing health, Sisson returned to the legislature to lobby for I&R but was unsuccessful.
Attorney General Bill Allain, running for governor in 1983, pledged to work for passage of an I&R amendment if elected. Allain won, but he was unable to fulfill his pledge.
The initiative was readopted in 1992. Its eventual passage in the 1992 regular session of the legislature was widely hailed as a progressive reform of government. It was approved by an astounding 70 percent of the popular vote in the 1992 fall elections making Mississippi the more recent state to adopt the statewide initiative process.
The state's process is an indirect initiative , meaning that proposals go to the legislature before the voters, The process for qualifying a measure is one of the most difficult in the country. As a result, only two initiatives have qualified for the ballot in the two decades since adoption, in 1995 and 1999. Both measures proposed to limit the terms of elected officials , and both were defeated by about 10 percent margins.
http://www.iandrinstitute.org/Quick%20Fact%20-%20What%20is%20I&R.htm
Repeatedly, it has been demonstrated that the citizen initiated process is popular with We the People, but unpopular with our career politicians. It doesnt take a rocket scientist to figure out why ?
If you have been MUTED, but not yet neutered and you live in any one of these statesBegin NOW to circulate petitions to have the Initiative and Referendum Process issue placed on the ballot for a popular vote for the next general election.