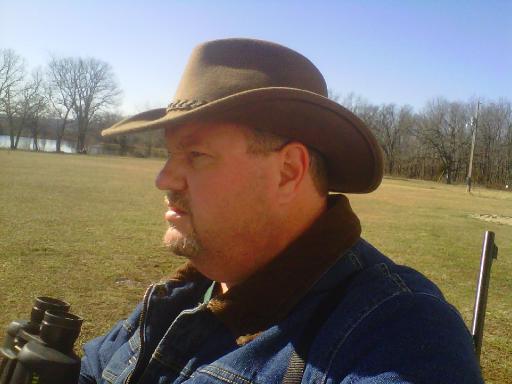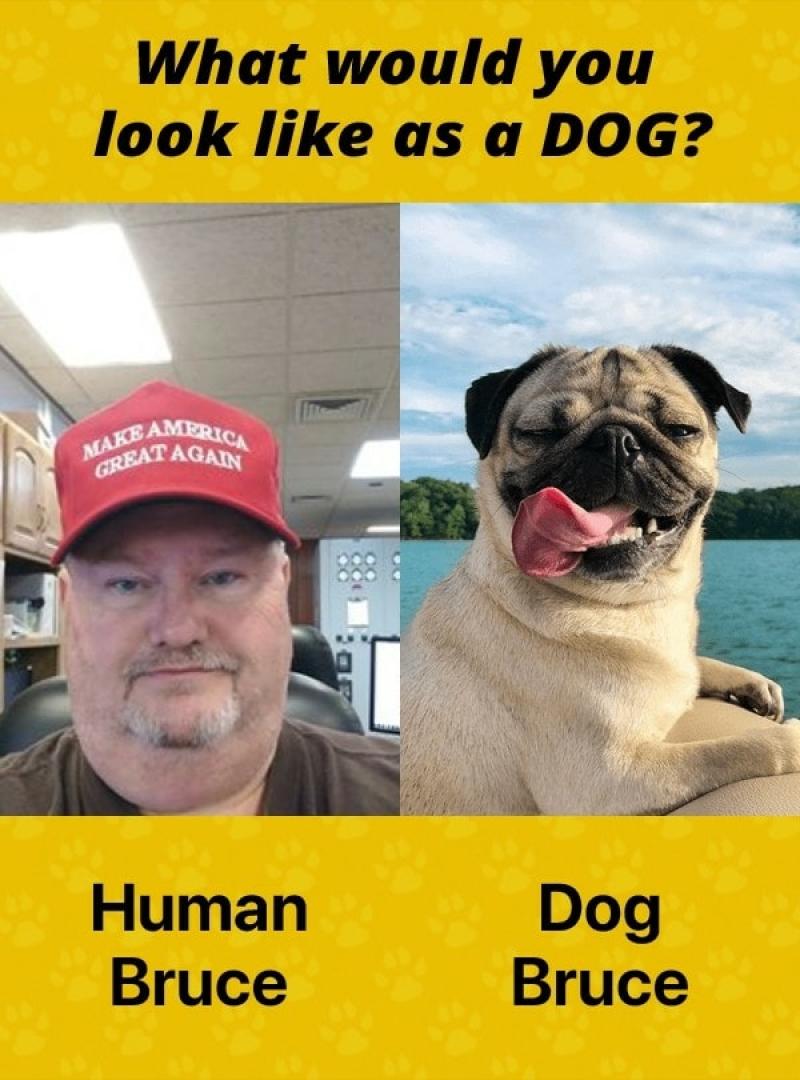 Last Summer my son, the Marine, took my wife and I, and our two granddaughters out on the lake in a fishing pontoon boat for a day of sun, surf, and fishing.  The boat was a loan from a retired Colonel Jason knows.  Told him to take it out a few times and see if it had any problems.  We all had a great time. 
My wife enjoyed it so much, with the grandkids, and the fishing, that she started talking about getting one for ourselves.  And so, a plan was hatched.
I priced the pontoon boats, and realized that the cost about the same as what we paid for my wife's jeep some years back.  Which meant that when we paid off the car loan, we could get a loan for a boat without much of a hit on our finances.  The problem I faced was did I want to go into retirement with a big boat loan hanging over me.  I plan to retire in 5 to 7 years.  So I wanted to be able to finance it and have it paid off before I retire.  A call to my loan officer at my credit union gave me all the interest rates, and some advice on how to proceed.
And so I began an aggressive effort to get some bills paid off.  I took on more overtime, and used the extra money to pay off several big finance accounts.  The result being that I eliminated about twice as much in monthly payments as I would need to finance the boat.  An added benefit was paying off several accounts early, saving on interest I would be paying.
The end result was a visit to Bass Pro in Independence MO in the middle of January to get a purchase agreement for a Sun Tracker Fishing Barge pontoon boat.  We walked on several models, and really decided that with grandkids, or visiting drunken Submarine sailors, we would be well served to get as much boat as we could.  And that's what we chose:  The Sun Tracker 24 DLX Fishing Barge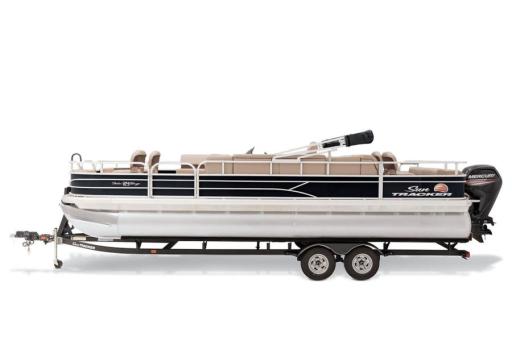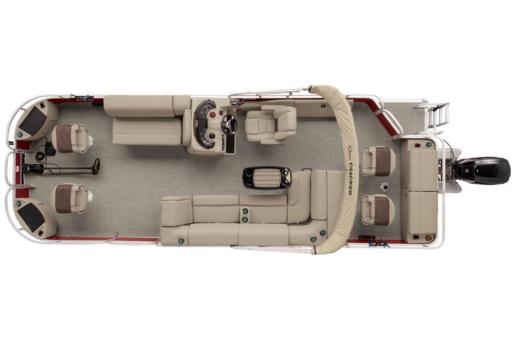 Yes, we got it in Black.  Because, well, all the ships I've ever served on were black.
So what to name her.  I originally thought I would name her Miss Penny.  Even started a Facebook vote as to the name.  The other choice, Das Boot.
For those of you who are not familiar, Das Boot is German for "The Boat".  It is also the title of what I consider the most accurate submarine film ever produced.  Yes, it's about a German U-boat in World War II.  But adversary or not, those men are my brothers as well.  Because when the hatch closes, and the ship slips beneath the waves, Death smiles at all of us, regardless of what Navy.
IN the end, Penny decided she didn't want our boat named for her.  And so, I present, Das Boot.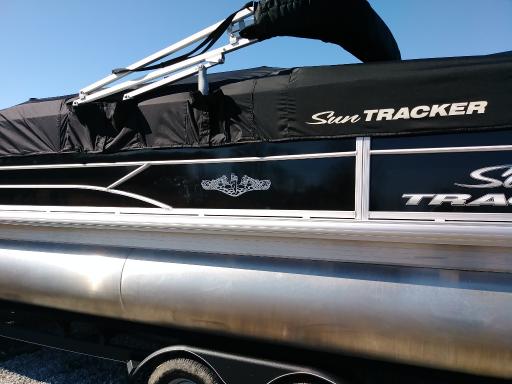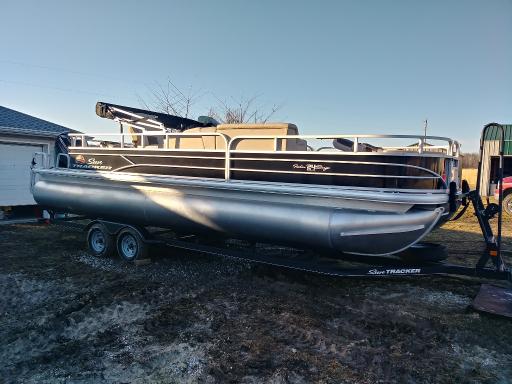 We've been waiting for some good weather to get her out on the water.  We did our first shake down cruise last weekend, and this weekend we were able to get a little fishing time in.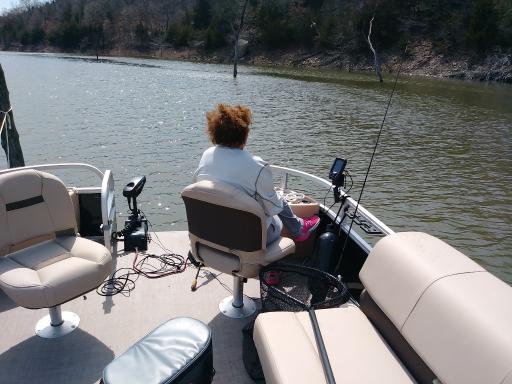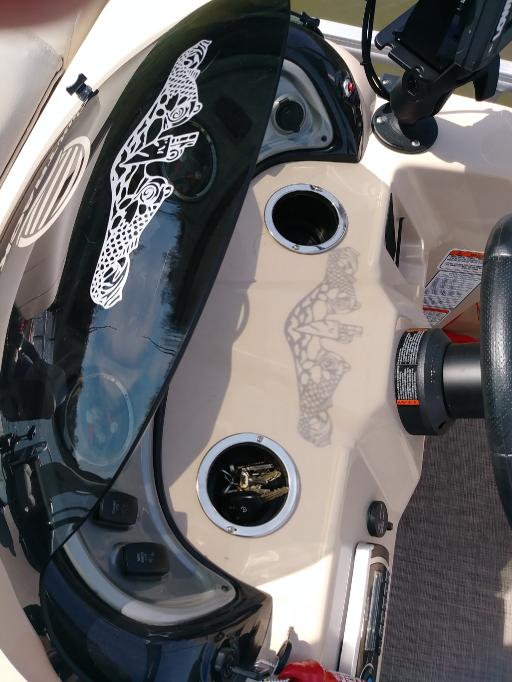 Oh, meet the newest member to the Tarleton Crew: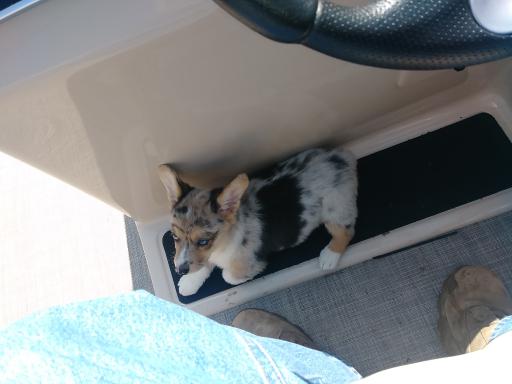 This is Willow, Penny's Welsh Corgi.  This was from the first outing, and she will make more once I get an appropriate Life vest for her.
Yeah, Shindig should be fun this year!