Tom Brady's Season Is Done. Is He?
Via:
Vic Eldred
•
2 months ago
•
1 comments
By:
Andrew Beaton (WSJ)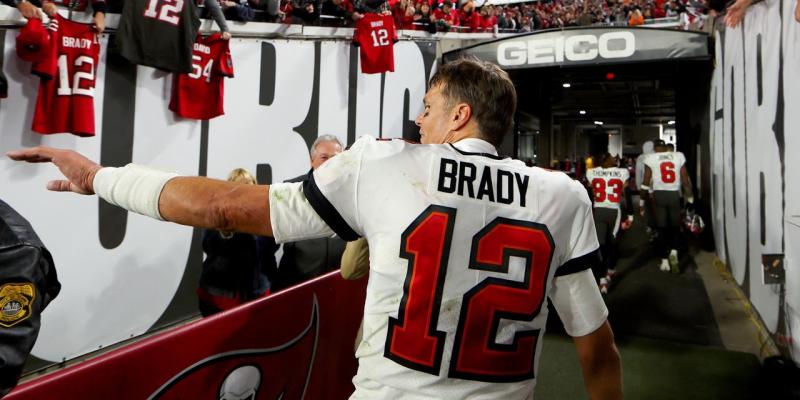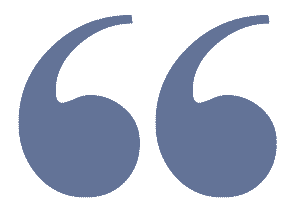 The Buccaneers got blown out by the Cowboys to end their season. And after a tough year, Brady faces renewed questions about his NFL future.
S E E D E D C O N T E N T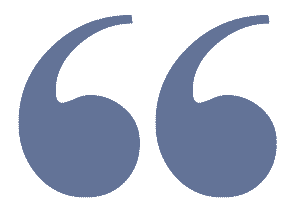 Tom Brady's long-stated goal was to play quarterback in the NFL until he was 45, and when he achieved that this year there wasn't any obvious reason to believe he couldn't keep going if he wanted to.
Last season, Brady was the NFL's most prolific passer and the Tampa Bay Buccaneers were one of the best teams in the league. Two seasons ago, he made them Super Bowl champions.
But his age 45 season didn't go to plan. Brady posted some of the worst metrics of his career. The Bucs finished with an 8-9 record. And then the season ended with a brutal 31-14 playoff loss to the Dallas Cowboys on Monday night, in which Tampa Bay was shutout in the first half and Brady's only scoring drives came with the game already out of hand. 
"It just feels like the end of a season," Brady said after the loss. 
The blowout capped a tumultuous year, on and off the field, for Brady. The last 12 months have included a   retirement , an   unretirement , a   divorce , a bizarre   leave-of-absence   from training camp and the   worst regular-season record   of his career. 
Now, Brady is set to become a free agent again and there's more than one question hanging over his professional future. The issue at hand is no longer if he will retire. The other question: What team might be willing to bet its future on a 46-year-old Brady? 
A return isn't out of the question. The Las Vegas Raiders could make sense. A reunion with the New England Patriots and coach   Bill Belichick   would be sentimental. The Bucs, who don't have any obvious long-term replacement waiting in the wings, could simply welcome him back. 
But this offseason, his professional outlook may not be up to him. It could come down to whether anyone wants Tom Brady. 
Brady has played longer and better than perhaps anyone other than he could have imagined. He has defied expectations, won his seventh Super Bowl after leaving the Patriots, and set a long list of passing records that may never be broken. It could all come to an end in the coming days or weeks, though, unless he chooses to press on and test some waters that might prove to be lukewarm. 
Brady has yet to tip his plans for 2023. He said after the loss that his plan was to get a good night's sleep and take it one day at a time. In one possible hint about whether he's staying in Tampa, he ended his press conference by thanking the Buccaneers for welcoming him.  
Brady has a   deal in place with Fox   in the broadcasting booth, whenever he retires. The most definitive thing he has said is that the   next   time he retires, "that's it for me." That was noteworthy because just under a year ago, he briefly called it quits—and the decision lasted barely over a month. 
Brady's   brief retirement , which emerged during the last NFL playoffs, was the start of a rocky offseason. He quickly unretired just before the start of free agency. Then, as the next season began to get going, he took an extraordinarily unusual week-plus hiatus from training camp. 
What became clear soon after the regular season began was that Brady and the Bucs bore little resemblance to the team that won 13 games a year ago. His star-studded receiving corps was banged up and showed signs of aging. Rob Gronkowski, his trusty tight end who came out of retirement to rejoin him in Tampa Bay, actually retired. Brady also appeared to miss on some throws that not long ago looked second nature to him. 
As the Buccaneers struggled, it wasn't hard to see Brady's frustration. That's rather apparent when you're caught on camera smashing a tablet computer on the sidelines. 
While Brady led the NFL in both passing attempts and completions this season, he wound up with one of the least efficient seasons of his career. Tampa Bay only made the playoffs because it was the least bad team in a miserable division. Brady's 6.4 yards per attempt marked his lowest since 2002, his first full season as a starter.
Monday night's wild-card round game against Dallas was a clear display of how the offense sputtered all season. Brady finished with a stunning 66 pass attempts, yet he completed just 35 of those for 351 yards for a paltry average of 5.3 yards per attempt. In the first half, he threw a critical interception in the red zone that killed Tampa's best early scoring opportunity. The game was so lopsided that it didn't come close to mattering that Dallas missed an astonishing four extra points. 
The loss ended a season that was just as bumpy for Brady away from the gridiron. After months of tabloid speculation, he and businesswoman and supermodel Gisele Bündchen divorced. Brady has also been sued over his role as a pitchman for FTX, the cryptocurrency exchange FTX that imploded spectacularly. 
As Brady mulls whether he wants to try to play as a 46-year-old, there isn't a long list of obvious options. Brady, who was among the most valuable players in the league just as recently as a year ago, could find a limited market for his services when he hits free agency. 
The Raiders are one destination that has received early buzz, and there are a few reasons why. They are coached by   Josh McDaniels, who was Brady's longtime offensive coordinator in New England. They have a talented arsenal of passing options including superstar wide receiver Davante Adams, who was acquired in a blockbuster deal last offseason. And they have already taken steps toward parting ways with Derek Carr, the club's longtime quarterback. 
But as much as an aging star playing out a last act in Las Vegas would seem to make perfect sense, even the Raiders would have to think long and hard about whether they want to cast their lots with Brady. They have the No. 7 pick in the upcoming draft, and building around a young quarterback could be more appealing. Even other options on the free-agent market could be more attractive. 
The Raiders might not be the only option. The San Francisco 49ers, his hometown team, have perhaps the NFL's most talented roster but no obvious starter at quarterback in 2023. The Patriots' offense struggled this year, and there have been crazier things than him and Belichick deciding to give it one more go. 
The Bucs, who still offer the comfort of playing in the NFC South, could remain an option. There are also the Miami Dolphins, who watched Tua Tagovailoa breakout this season but also miss time after suffering concussions. Miami and owner   Stephen Ross   were punished before the season for   tampering with Brady   when he was under contract with both the Patriots and Buccaneers. 
Any interested club would have to decide that Brady's struggles in 2022 were situational and that, in different circumstances, Brady could still thrive as a 46-year-old. What adds to the intrigue is that just a few years ago, teams had to make the same calculation about a struggling quadragenarian quarterback who hit free agency after looking like an indomitable superstar for so long. 
That quarterback's name was Tom Brady. And the Buccaneers have Super Bowl rings as their reward for that bet.