Psychiatrists, in a Shift, Declare Homosexuality No Mental Illness
Via:
CB
•
3 months ago
•
9 comments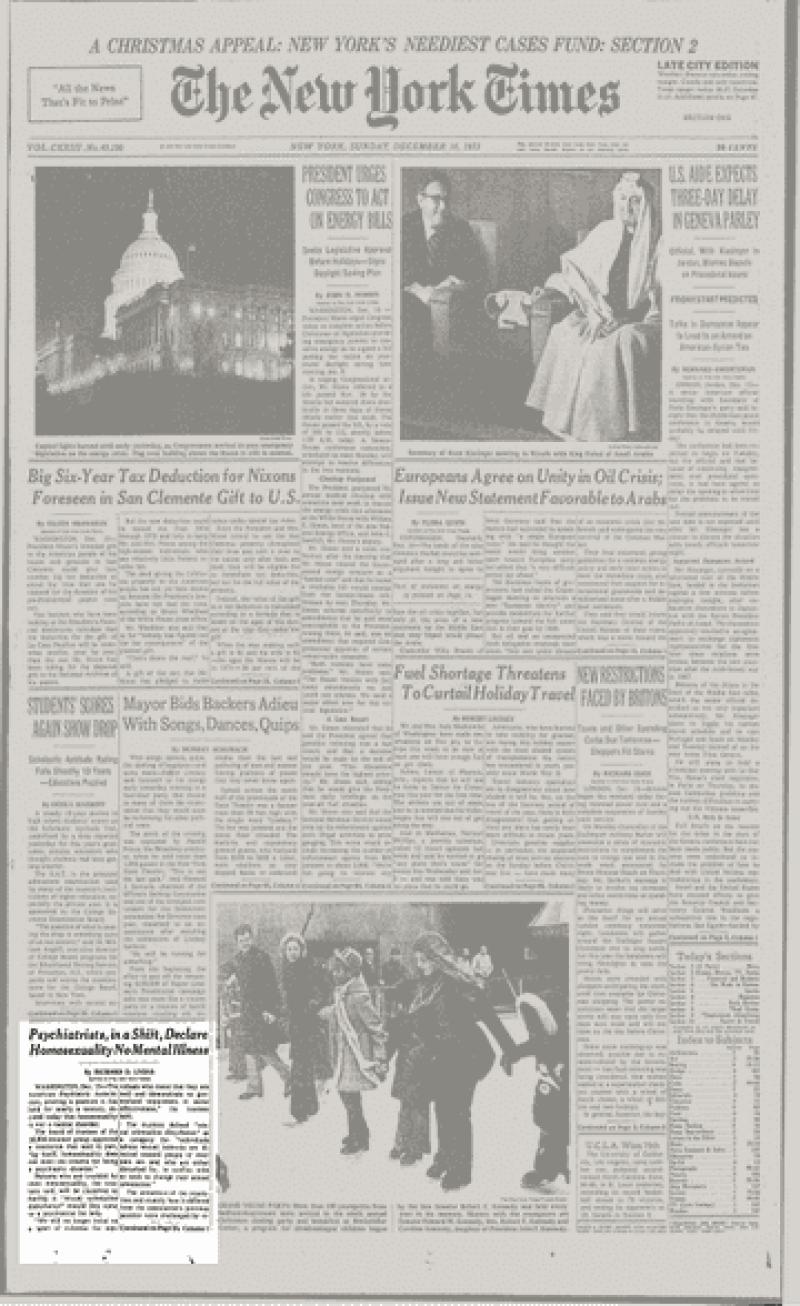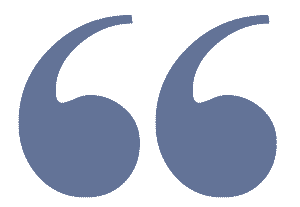 It has been used as a tool of discrimination in the private sector, and in the civil service, military, Immigration and Naturalization Service, health services, adoption and child custody courts,"
Just like that: *SNAP!*  Homosexuality became permissible in society and oddly 'legal.' 
Thus, solidifying man's control over humanity, because humanity decides what is classified right and what is wrong, too!
S E E D E D C O N T E N T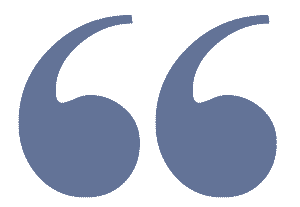 By Richard D. Lyons Special to The New York Times
WASHINGTON, Dec. 15—The American Psychiatric Association, altering a position it has held for nearly a century, decided today that homosexuality is not a mental disorder.
The board of trustees of the 20,00D‐member group approved a resolution that said in part, "by itself, homosexuality does not meet the criteria for being a psychiatric disorder."
Persons who are troubled by their homosexuality, the trustees said, will be classified as having a "sexual orientation disturbance" should they come to a psychiatrist for help.
"We will no longer insist on a label of sickness for individuals who insist that they are well and demonstrate no generalized impairment in social effectiveness," the trustees said.
The trustees defined "sexual orientation disturbance" as a category for "individuals whose sexual interests are directed toward people of their own sex and who are either disturbed by, in conflict with or wish to change their sexual orientation."
The semantics of the resolution and exactly how it differed from the association's previous position were challenged by reporters during a news conference at A.P.A headquarters. But association leaders insisted they had not given in to Aressure from homosexual groups and that the difference in position was indeed real, rather than imaginary despite the apparent vagueness of their resolution.
Dr. Robert L. Spitzer, who is a psychiatrist at the Columbia College of Physicians and Surgeons, explained that "we're not saying that homosexuality is either normal or 'abnormal.'"
Many psychiatrists have held a traditional view of homosexuality as being a disease and regarded the best method of treatment as being an attempt to convert a homosexual to heterosexual behavior. If this occurred, the patient was considered "cured."
But the effect of today's action here would be to put psychiatrists on notice that some homosexuals—the exact number is not known—have adjusted to their sexual status and do not wish to change.
Editors' Picks
A Serene Oasis in the West Village, in Just 450 Square Feet
'Bursting Proud': Ireland Cheers Paul Mescal for Embracing Irish Language
This Buttery Fish Is Weeknight Easy and Julia Child Fancy
According to Dr. Spitzer, this would mean that many more homosexuals who need psychiatric help for reasons other than homosexuality would seek professional help because the homosexuals would know that the psychiatrists would not necessarily try to "cure" them by converting them to heterosexuality.
Deplore Discrimination
In a related action, the association's trustees adopted a resolution deploring discrimination against homosexuals in the fields of housing, employment and licensing.
Further, the board of trustees said it "supports and urges the enactment of civil rights legislation at local, state, and Federal levels that would insure homosexual citizens the same protections now guaranteed to others.
In addition, the board said, "The A.P.A. supports and urges the repeal of all legislation making criminal offense of sexual acts performed by consenting adults in private."
Such laws exist in 42 states and the District of Columbia, according to the National Gay Task Force, a New York‐based homosexual activist group.
The group hailed the association's action as "the greatest gay victory," adding, "The diagnosis of homosexuality as an illness has been the cornerstone of oppression for a tenth of our population." The fraction has been set far lower by other estimates.
Self‐Appraisal
The group said in a statement that linking homosexuality to mental illness "has forced many gay women and men to think of themselves as freaks."
"It has been used as a tool of discrimination in the private sector, and in the civil service, military, Immigration and Naturalization Service, health services, adoption and child custody courts," the statement added.
Dr. Alfred M. Freedman, president of the A.P.A., noted that the association's official list of mental disorders had classed homosexuality as a "sexual deviation" along with fetishism, voyeurism, pedophilia, exhibitionism, and others.
He said that whether homosexuality belonged there had been the subject of increasing debate, "fanned by the organized homosexual community, which has vigorously protested the prejudice that derives from classifying their condition as a mental illness."