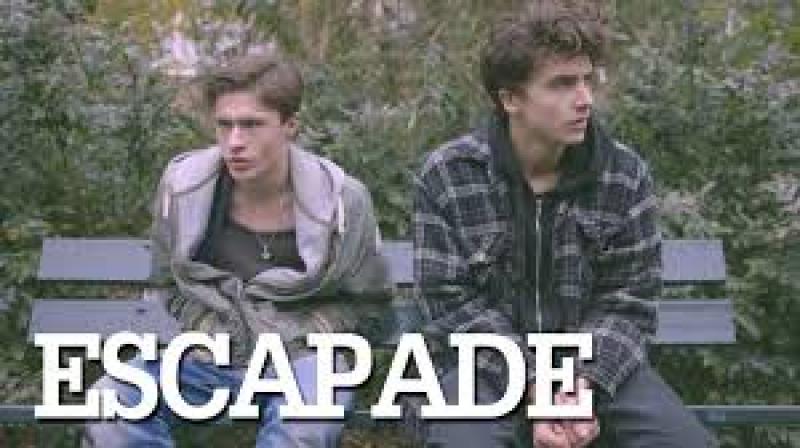 I'm going to tell you something.
Okay imagine this.
So you're standing on that bridge
You are looking out across the city
You feel the wind through your hair
You're looking down at the water
-
Are you still with me?
Fuck, where was I
Oh yeah
-
Then comes that moment that you're standing on the ledge, you know?
And then that adrenaline comes.
That's the moment you get really scared
because you want to jump, but you're afraid of the consequences.
I mean, what if you break something?
But what you need is that one moment of thoughtlessness,
an empty mind and no awareness.
And that you then...
almost without any realization
just go for it.
And then you're in the sky, and then your awareness comes back dude,
and that's so fucked up, because then you get scared again.
But you also know that you have to go for it, because if you doubt yourself now,
then you will land badly, break something, and then everything will be for nothing.
So you take the perfect position, and then you land, and then you are underwater and realize that you succeeded.
That feeling...
Pure freedom.
-
Do you understand now?
-
Do you get it now?
-
Look...
The reason that I am telling you this story...
Life is just like a high bridge that you have to jump off of...
Even though you're afraid...
But at the end, that split second that you don't think and just do it...
Then you're making the right decisions.
But you have to jump...
You have to jump...
Otherwise you will regret it...
-
-
Escapade (Short Movie) - Filmfabriek