The Economy - Real Up-to-Date Numbers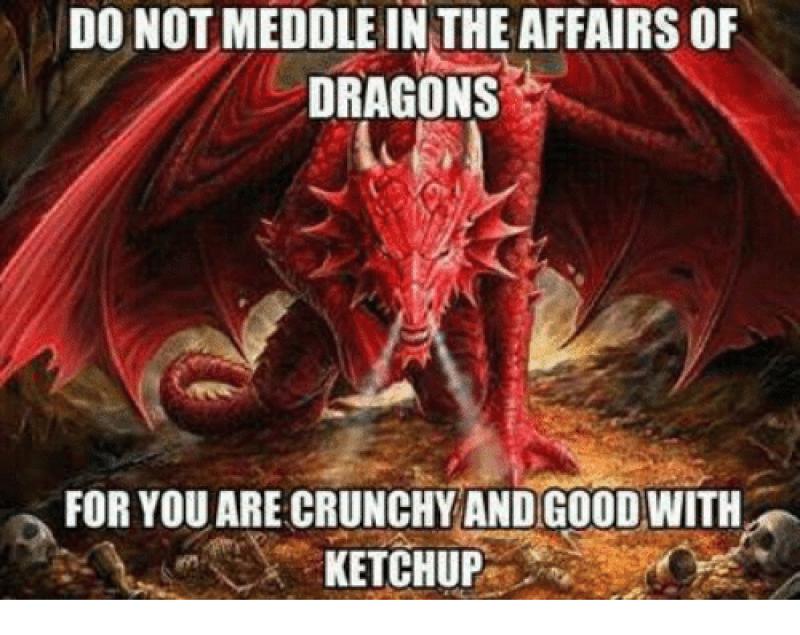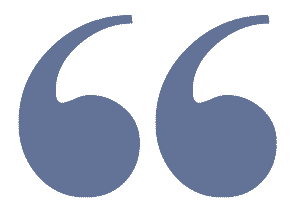 Feel free to cherry pick from the actual data to support your argument
I know the Retrumplicans will want to focus on inflation (which is high), butt the truth is, the economy is recovering nicely despite the fact that we are still experiencing a terrible pandemic.
All of the graphs included below are from CNN ( https://www.cnn.com/business/economic-growth-indicators?utm_source=optzlynewmarketribbon ) because their  dashboard is refreshed automatically.
Trump's favorite way to brag about the economy was to always take credit for the stock market reaching new highs.  So let's look at the performance of the S&P 500: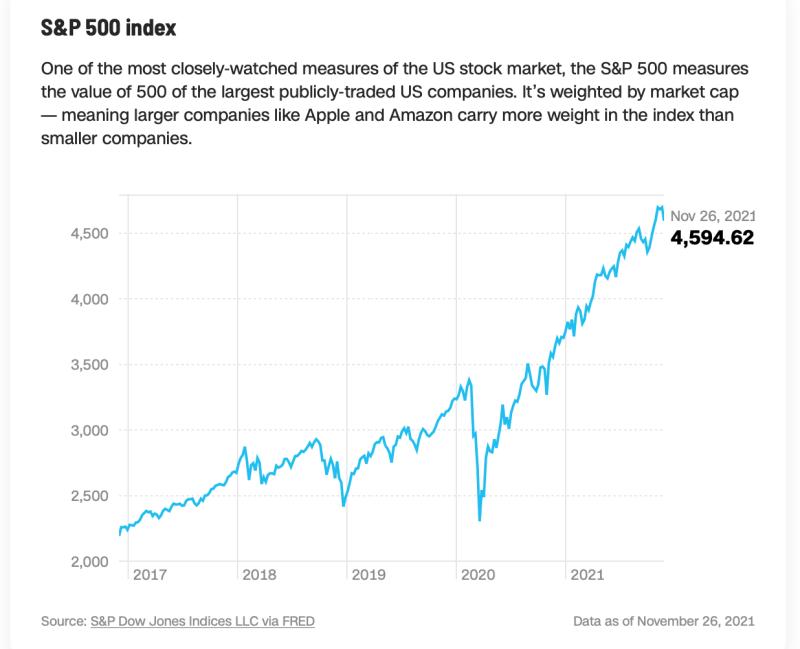 As you can see the S&P 500 index has achieved MANY new record highs since last August.  Joe Biden has NOT been constantly bragging about it. 
The best measure of economic activity is the Gross Domestic Product.  This graph illustrates that the Real Gross Domestic Product (which is adjusted for inflation) is also at a record high.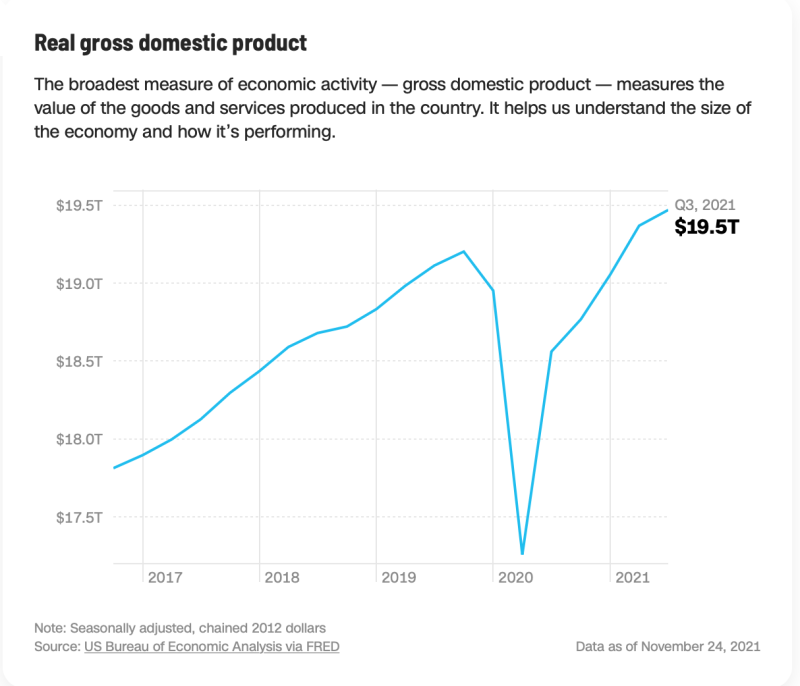 Now let's look at Jobs.  We haven't achieved pre-pandemic numbers butt we are rapidly approaching those numbers: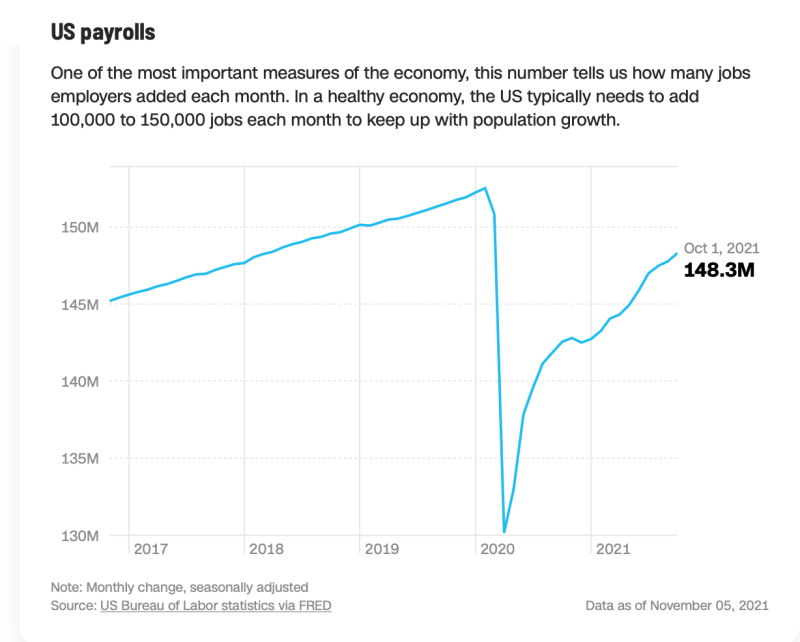 Likewise, the unemployment rate is dropping even though the pandemic continues: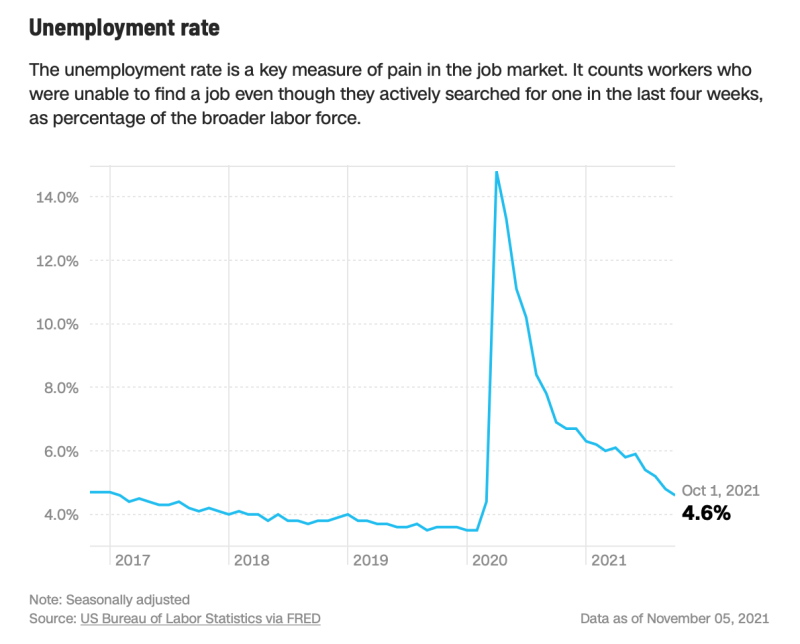 The US economy is driven by consumer spending.  That's why the following graph is encouraging.  Consumer spending is above pre-pandemic levels: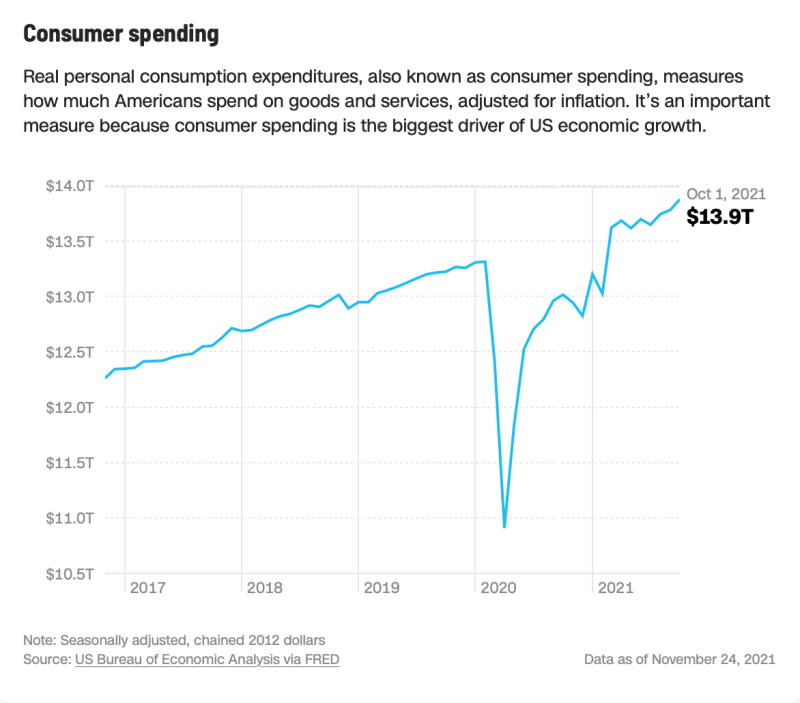 The next graph is the only one the Republicans want to discuss.  The CPI measures the rate of inflation and yes, it is higher.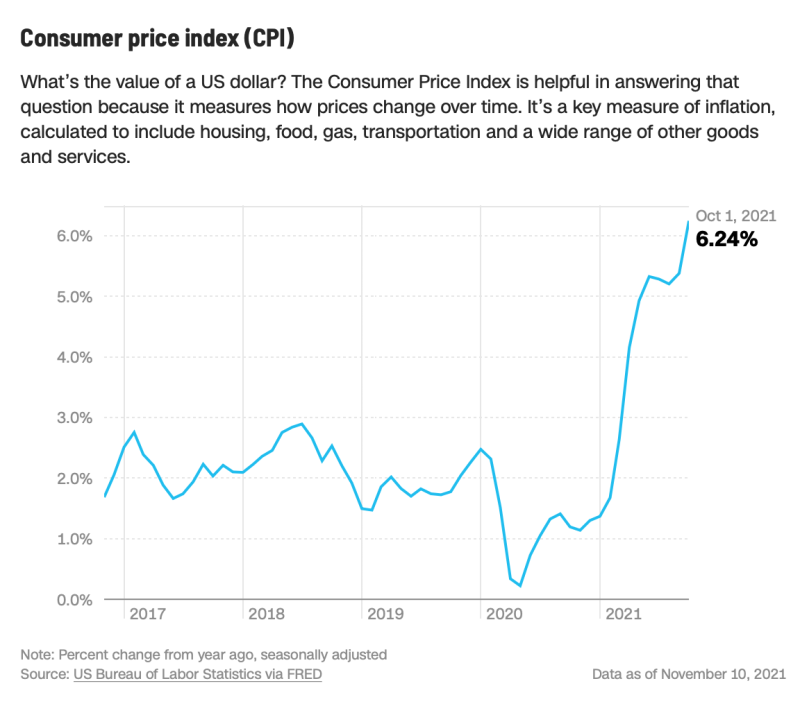 Usually Republicans claim to worry about debt.  This graph shows to Debt to GDP ratio.  It peaked in 2020 (during the Trump administration) and is slowly coming down now.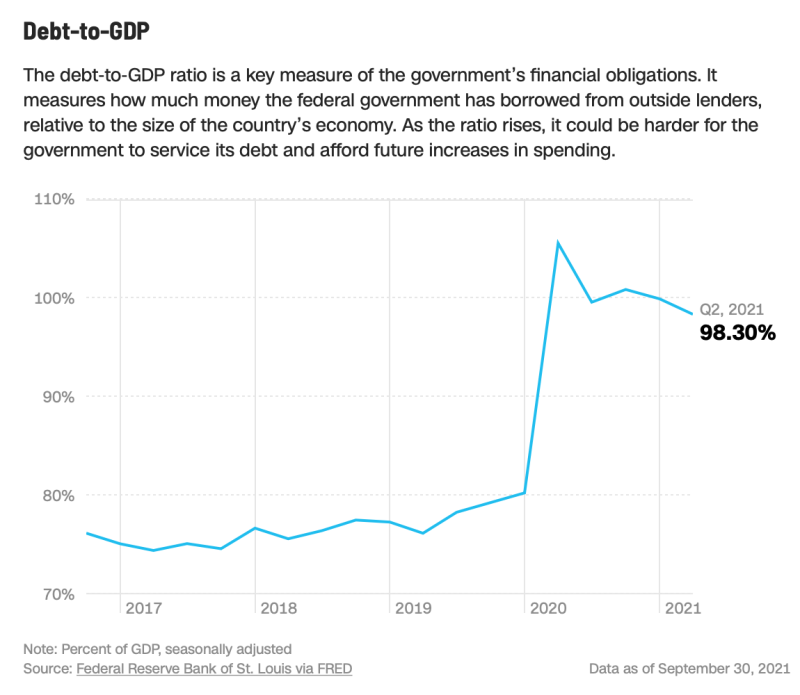 The price of housing has gone up so you will be able to get more money when you sell your house: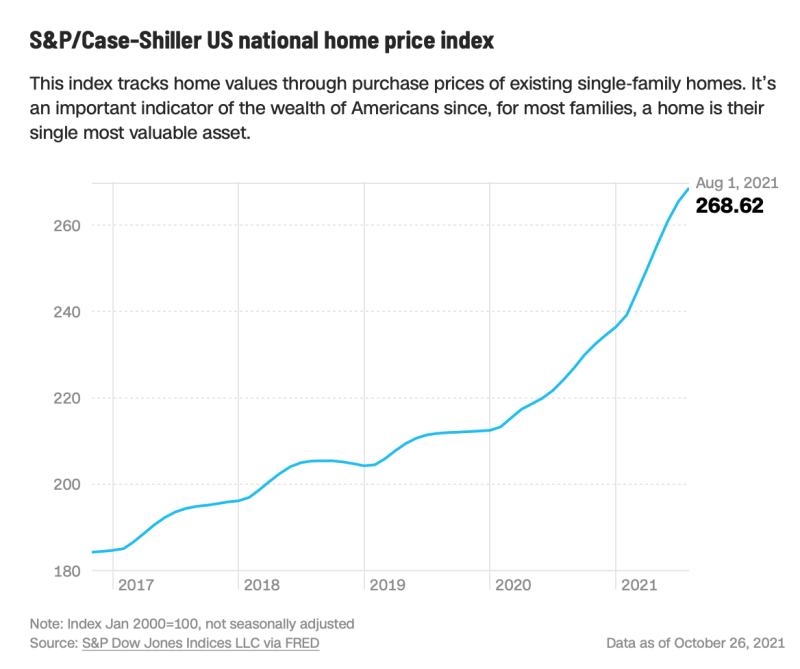 The mortgage rate is almost as low as it was during the peak of the pandemic.  This is good news if you are buying or selling a house:
Housing starts are at about the pre-pandemic level.  This is good news for jobs and housing.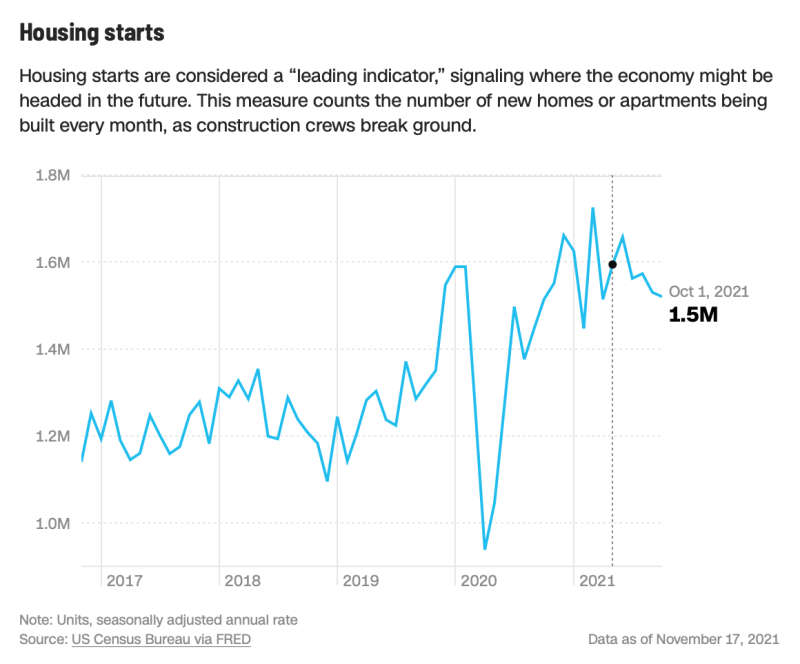 Q:  So has the economy fully recovered from the terrible recession?
A:  It has almost fully recovered and, considering the fact that we are still in the grips of the pandemic, it doing amazingly well.
I blame Joe Biden!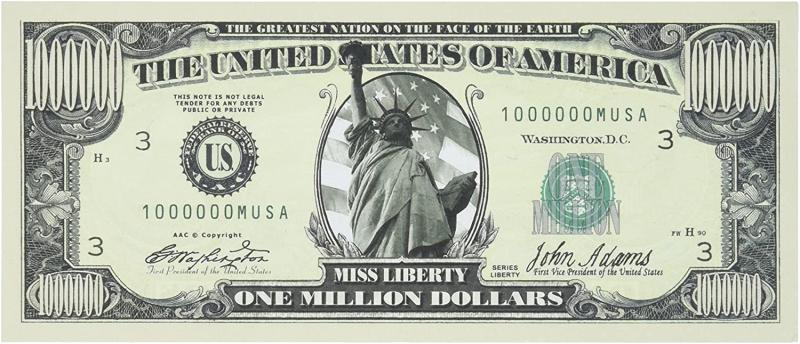 NOTE:  This article was copied to SiNNERS and ButtHeads so I could put it on the "Front Page".