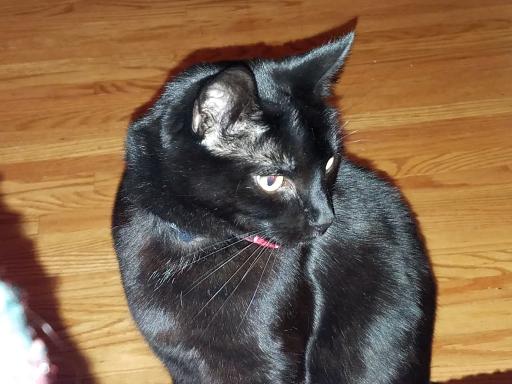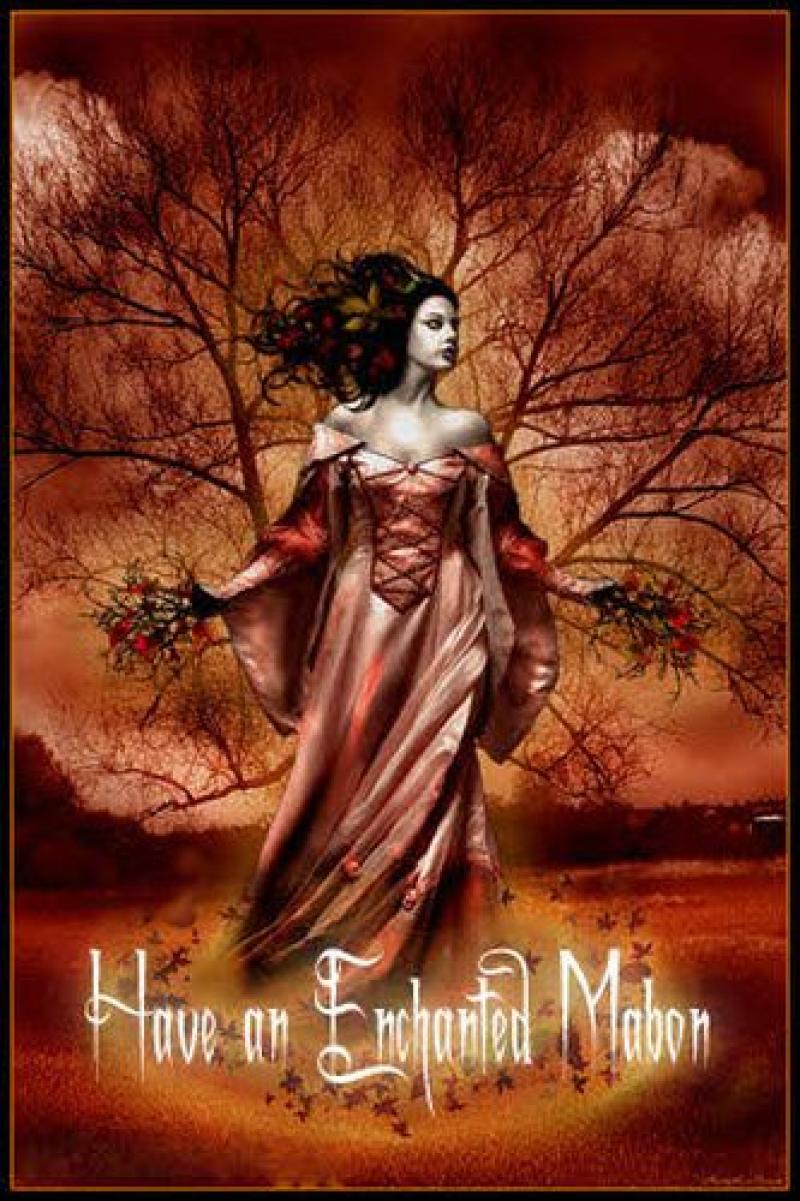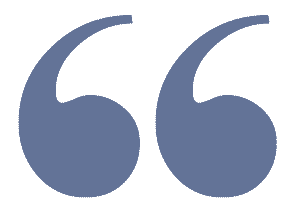 "Life starts all over again when it gets crisp in the Fall" F. Scott Fitzgerald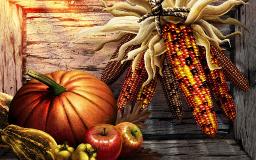 Night and day are again of equal length and in perfect equilibrium - dark and light, masculine and feminine, inner and outer, in balance. But we are again on the cusp of tra nsition and from now the year now begins to wane and from this moment darkness begins to defeat the light.    ( https://www.goddessandgreenman.co.uk/mabon )
September 21st or 22nd holds the date for the next Sabbat: Mabon (pronounced "MAY-bon") marks the Second Harvest of the Celtic/Pagan year. ( http://www.magickalwinds.com)
Ahhh - the crisp air - the smell - the colors - Mabon is approaching.  I love this time of year.  It is my favorite season and it brings the Feast of the 2nd Harvest, Mabon.  It is like a Pagan Thanksgiving.  Apples are the star of this Feast Day.  I use them in so many of my dishes.  I make Apple chips to snack on - Apple fritters - Apple wine and Apple cider - Sherry Pork chops with Apple Chutney - Apple Bread - Apple Crisp... I do make other things with other harvested items - Mashed Sweet Potatoes - Corn on the Cob - green beans - carrots - squash (butternut) - dried cranberries -  nuts (usually cashews).....
Along with the Feast prep (baking & cooking) I usually walk in the crisp air, meditate outside and plant bulbs.  I also perform my Mabon ritual and honor the Morrigan and the Green Man.  His time is short.
Associated with Mabon:
• Foodstuffs: Grapes, Acorns, Wheat Bread, Goat, Indian Corn, Horn of Plenty, Cornbread, Corn, Root Crops (ie Onions, Carrots, Potatoes, etc.), Nuts, Dried Fruits, Apples, Beans, and Squash.
• Drinks: Wine, Ale, and Cider.
• Colors (for those who work with Candle Magick): Red, Deep Gold, Orange, Brown, Maroon, Violet, Russet, Yellow, and Indigo.
• Animals: Dogs, Wolves, Stag, Birds of Prey (especially the Blackbird, Owl, and Eagle), Salmon, and Goat.
• Mythical Creatures: Gnomes, Sphinx, Minotaurs, Cyclops, Andamans, and Gulons.
• Stones: Yellow Topaz, Carnelian, Sapphire, Yellow Agate, Lapis Lazuli, and
Amethyst. Also, river or stream stones which have been submerged for the Summer may be used.
• Plants: Vines, Garlands (made of these various plants), Gourds, Pine Cones,
Acorns, Wheat, Dried Leaves, Corn, Pomegranate, Ivy, Hazel, Hops, Cedar, and Tobacco.
• Herbs: Myrhh, Thistles, Tobacco, Oak Leaves, Hazel, Mums, Hops, Acorns, Marigold, Roses, Sage, Milkweed, Solomon's Seal, Asters, Ferns, Honeysuckle, Benzoin, Passionflower, Pine, and Cedar.
• Incense would include: Aloes Wood, Cinnamon, Cloves, Benzoin, Jasmine,
Frankincense, Myrrh, and Sage.
• Dieties: All wine Deities (especially Dionysus and Bacchus), the Mother aspect of the Triple Goddess, Persephone, Thor, Modron, Morrigan, Snake Woman, Epona, Pamona, Muses, Mabon, Thoth, Hermes, Hotei, Harvest Deities, and Aging Deities.
• Other: Burial Cairns, Rattles, and Sun Wheels ( http://www.magickalwinds.com)
Mabon History  ( http://www.magickalwinds.com)
Mabon (May-bawn) is also known as the Feast of Avalon and the festival of the Wine Harvest. To the Celts, Avalon is the mysterious place for the land of the dead. and literally means the "land of apples". Thus this is a holiday for celebrating the bounty of the harvest and the desire for the living to be reunited with their deceased loved ones.
But the holiday is also named for the Welsh God Mabon. Mabon means the "great son". He was the son of Modred, kidnapped at the age of 3 and later rescued by King Arthur. His life represents the innocence of youth, the strength of survival and the growing wisdom of the elderly. Perhaps it is this view of the cycle of life that brings Mabon to his most popular role, the King of the Otherworld and the God of Darkness.
His myths overlap with other Gods such as the Welsh God Gwyn Ap Nuad, which means "white son of darkness". He is seen as the God of war and death, the patron God of fallen warriors. Once again this is a representation or connection to the Land of Avalon.
Spellworkings of Mabon:
Protection, prosperity, security, and self-confidence. Also those of harmony and balance. ( http://www.magickalwinds.com)
Just a little info on my upcoming Sabbat (which is the 22nd of September this year).  There is a lot more that goes into the celebration, but my actual ritual and chants are a private thing.  I wish you all a wonderful Autumn season.