By:
Veronica
•
one week ago
•
7 comments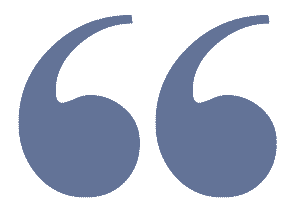 I was always talking to an "imaginary friend", 
When I was very young we moved into the house I grew up in (a different one from the article "Let Us Begin").  It was an old farmhouse sitting on 19 acres with 2 barns and a chicken coop.  My sister and I shared a room, but we got new twin beds.  Two of my brothers shared a room and the two oldest each had their own room.  I hated the closet in our room - it was one of two closets in the whole house.It always freaked me out - as if there was always something peeking out at me.  It didn't feel friendly.  Of course with brothers thinking that scaring the shit out of me was HILARIOUS I was very skittish.  
When I played in my room I always felt as if someone was watching me from that damn closet.  Sometimes I would think I heard whispers.  I was always too scared to go look, but my sister always checked the closet and under my bed before I went to sleep.  She didn't see anything.  My parents never believed a word I said, but when I was older they often told stories of how I was always talking to an "imaginary friend".
We used to play Hide and Go Seek upstairs with the lights off (against my mother's rules) when my parents had their weekly bowling night and my oldest brother was in charge.  He stayed in his room, listening to music & smoking weed - his door was closed.  One night I was the seeker and did my counting downstairs.  When I came upstairs I went to the room of my second oldest brother and looked around in there.  He had an old bureau for his clothes  and I went to check the other side of it.  There crouched down in the corner was something.  It was not any of my siblings.  My mind tried to make sense of what I was seeing & eventually it formed into Jesus.  I screamed and ran out of the room.  All the lights came on as my sister came out of hiding to find out what happened.  I told her & we went back into the room.  We walked to the other side of the bureau and she said nothing was there.  I went over & looked as all my brothers piled into the room.  I told them all what I saw and they all looked at me as if I was crazy.  In fact my one brother said I was nuts.  My sister smacked him.  I ran to my room and went under the covers & cried.  None of us told my parents.  I was told later in life when I would relate that story and other things that happened in that house that "the devil" wears many clothes.  
In the basement of that house (horrid place) was the furnace and a root cellar.  I hated going down there to get jars of food or the root vegis we stored down there, not just because of the spiders.  As I descended the stairs I began hearing scuffling (my parents said mice - I always thought "BIG MICE).  It would start behind the furnace and move towards the root cellar as I made it to the bottom of the steps.  Of course there was nothing to see when I got to the door.  I would prop open the door, but 9 times out of 10 t would slam shut with me inside.  The worst of the worse was when the lightbulbs blew.  It was pitch black down there.  At those times every sound was amplified. There was also a crawl space near the furnace that allowed access to the pipes.  I never went over there.  I just knew that is where the scuffler came from. 
As I got older I heard the noises less - I think I became immune to them.  I guess being told that if you hear or see things others cannot means you are nuts has a way of making you not hear or see them.  It makes me sad to think that I may have missed an important conversation.