In Deference to the "Magic Hour" & the "Cosmos" On Creative Arts Thursday/Friday
By:
A. Macarthur
•
one month ago
•
170 comments
In  photography , the  golden hour/magic hour  is the period of  daytime  shortly after  sunrise  or before  sunset , during which  daylight  is redder and  softer  than when the  Sun  is higher in the  sky .
The  cosmos is the  Universe . Using the word  cosmos  rather than the word  universe  implies viewing the universe as a complex and orderly  system  or entity; the opposite of  chaos .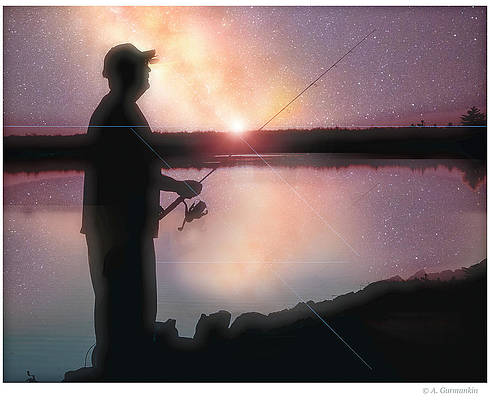 Fisherman Pauses in Deference to a Moment with the Cosmos
© A. Mac/A.G.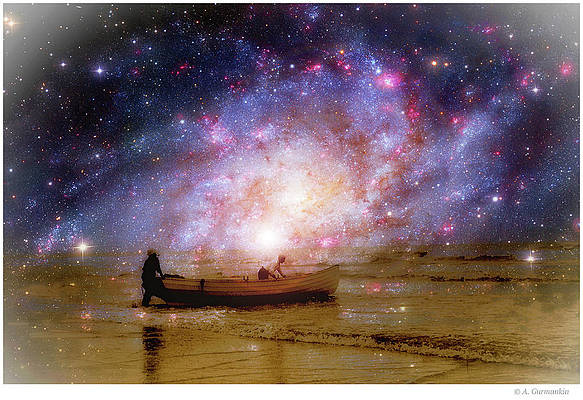 Fishermen Heading Out on a Starry Night
© A. Mac/A.G.