Excerpts from Kevin McCarthy's Fake "Filibuster"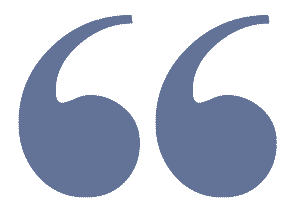 Kevin McCarty is continuing his campaign to be the Speaker of the House.
Kevin McCarthy has decided that Steve Bannon's legal strategy can be used to delay the passage of The Build Back Better Act.  Filibustering is NOT permitted in the House of Representatives butt Kevin McCarthy has no respect for Congressional procedures.  Like the rest of the Retrumplican Party the use of stalling tactics is now standard obstructionism procedure.
McCarthy is continuing his campaign to be Speaker of the House.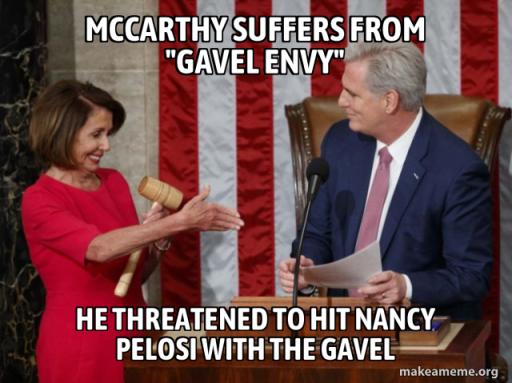 Let's skip ahead to page 42 of the McCarthy fake filibuster:
  "The Congressional Budget Office, along with the Department of the Treasury, has determined that The Build Back Better Act would not increase the federal deficit.  This is because of increased tax burden on taxpayers who will bear the burden of this expensive waste of money.  Taxpayers are already paying too much in taxes"
"People who make over $10 million a year would be force to pay a surcharge for every dollar over $10 million in a year.  And get this:  The surcharge is increased for people who make over $20 million in a year.  It's obvious that this bill discriminates against rich Republicans".
"This Act will add 87,000 new IRS agents to catch tax cheats.  This is completely partisan.  The majority of tax cheats are rich Republicans.  We need to protect them from IRS agents.  It's simply not fair to target rich Republicans when some people living in poverty are paying no taxes." 
"The child tax credit  included in this Act will cause a population explosion among minorities because everyone will be able to feed their children.  This, along with immigration policy, as 

Tucker Carlson has pointed, out is how Democrats will carry out their "cultural replacement plan".  According to the census report, the fastest growing segments of the population are minorities who will 
probably vote against racist Republican Candidates.  That's why voter suppression is critical for our Party."
Apparently, after spewing hour of bullshit, extreme fatigue began to affect Kevin McCarthy and he waxed poetic.  He probably thought he was reading Green Eggs and Ham .
"Mary had a little lamb
it's fleece was White as snow.
Mary wears a MAGA hat
her Party"s White, you know."
"Jane had a billy goat
who's fleece was 
black as ink.
So, Mary's MAGAs murdered Billy
because they fuckin' stink."